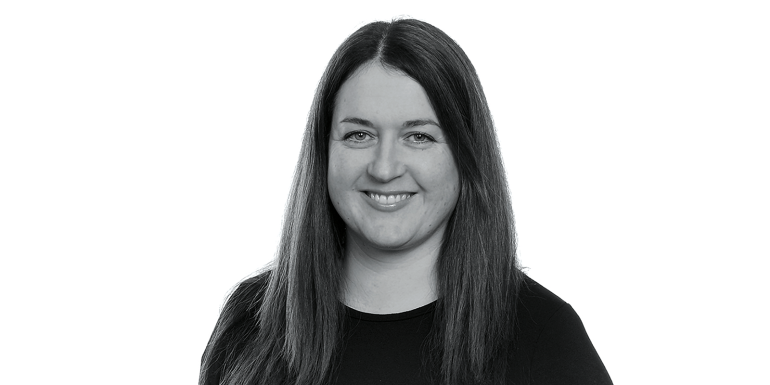 Irene Hayden is a lecturer at GMIT Atlantic Technological University in Ireland with experience in civil engineering and architecture. She promotes STEM subjects in schools to introduce teenagers to the opportunities of college education and to engineering
Q Have you always had an interest in the construction industry?
Yes, ever since I was a young girl. I used to redesign our family home in lots of different ways and draw plans, elevations and axonometric pictures on scraps of paper long before I knew what they actually were! I used to make 3D paper models of houses and geometric shapes. I liked to be creative and to design the spaces I wanted to live, study and work in.
Q What was your route in?
I studied architecture at Queens University Belfast straight from secondary school. I was very young and had the opportunity to study civil engineering at National University of Ireland, Galway after a years' break after Part 1.
In my year's break I taught Leaving Certificate maths and completed a City and Guilds 2D AutoCAD Course. The summer and evening work I did as an architectural technologist for an engineering consultancy in Galway while in college studying civil engineering really bedded in my learning and propelled my career.
Q Were you always interested in education?
Yes, I think I always liked to teach and to research. I would mentor new staff in every place I worked, and anyone on a school work experience placement was always sent my way. I was nervous going into education as a lecturer as I felt I had not completed research at masters or doctorate level. But my international industry experience and critical mindset – in particular, when working at Atkins in Epsom – made me realise that what I was learning on the job was more like a research thesis than I had initially appreciated.
Solving engineering problems on a live project sometimes requires innovation to challenge new thinking and move our understanding in the construction industry forward. This learning has fed into the ethos behind my educational career since then.
Q What are the current challenges of your role?
It has been challenging to meet the learning requirements of cohorts of students during the pandemic. As lecturers, we had to change our approach to teaching, learning and assessment, revaluate our modules and programmes and prioritise the most important learning outcomes with industry requirements in mind.
The pastoral care and mitigation policies in place are now more student-centred as a result and I feel the communication between staff and students is more open, collegiate, networked, appreciative and cordial as well.
Q What question do you get asked most often?
"Where does the damp-proof course go?" In general, confusion in relation to membranes, radon mitigation, water infiltration and airtightness are the most challenging for new learners and industry alike.
Q What inspires you in your work?
I am inspired every day by my students and their thirst for knowledge, their desire to make the built environment a more environmentally friendly, beautiful, compliant and resilient place to live and work – and housing for all, for their generation and future generations. It is a call to action which is hugely inspiring.
Q What's the biggest challenge facing the industry, in your opinion?
Building in and expressly stating the requirements of what I call the three Cs – compliance, conformity and competence – into every role, contract, appointment and aspect throughout the circularity of the built environment. Normalising the three Cs will only serve to unite and strengthen the construction industry. Any other challenges we face in the future will then be met with a united front and from a strong position, and not off the back-step of legacy issues.
Q What do you think can be done to encourage more children and young adults to consider a career in engineering and construction?
I think getting an experience of the sector and career early on will inspire more young people to genuinely consider a career in engineering and construction.
To have role models available to talk to them about their careers and for them to experience it for themselves is essential. It comes down to communication in small groups and to individual work experience, shadowing someone in their place of work for a short while. I know that when I made my choices at school, I spent a day or two or up to a week in different offices and sites, and experienced all the different jobs a civil engineer and an architect would do. I still remember those experiences and they embedded a desire to follow the career path I ultimately chose.
Q What advice would you give your 20-year-old self?
Keep going on the path you started. Be cognisant and expressly state to yourself out loud, regularly, that we are all responsible individually and collectively for our own choices, our own journey and our own impact on society. Don't be shy to get involved to instigate change for the better – it is hugely rewarding.