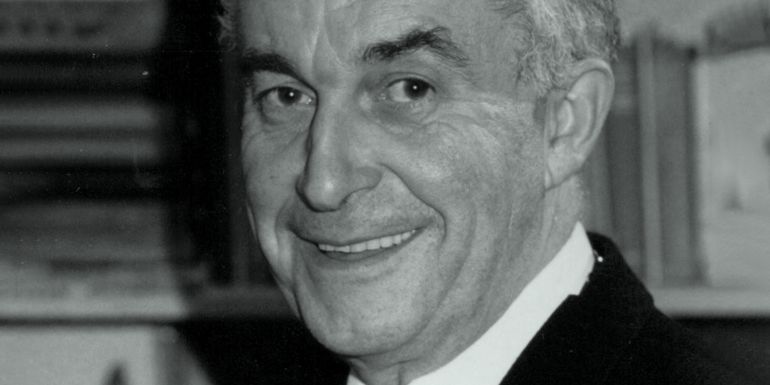 Lawrence W Davis MBE PPIBC
1929-2021
With sadness we report the death of Lawrence Davis. Lawrence commenced his career in Building Control in 1955 with Gloucester Rural District Council.
In 1971, he was appointed Chief Building Control Officer for Solihull Metropolitan Borough Council and was one of the key members of the Institute of Building Control, where his contribution and commitment was recognised in his eventual Presidency of the Institute in 1982.
Lawrence also edited and produced the valuable IBC monthly journal that was always eagerly awaited by members.
During the 1980s, Lawrence was a member of the Building Regulation Advisory Committee (BRAC), being involved with the re-casting of primary legislation, the Building Act 1984, and the Building Regulations 1985, which radically changed the role of Building Control, and one which is still relevant today.
His contribution to Building Control was recognised in the Queen's Honours List with an MBE in 1987.
Whilst at Solihull, Lawrence also took on the responsibility of public safety at events at the National Exhibition Centre and wrote the Borough of Solihull (National Exhibition Centre) Regulations 1978.
For those of us who were privileged to work under Lawrence, we had someone who could provide a measured and confident decision on any issue faced in our varied Building Control roles, drawing on his considerable knowledge and experience.
Lawrence retired from Solihull in 1989., but continued to edit Building Control, was still a member of BRAC and was appointed to be a special advisor on the Government's Environment Select Committee. In 1992 he was appointed by the Government with two others to compare Building Control systems throughout Europe. He visited 14 of the then 15 European countries and wrote up and published the findings.
He touched the lives of many people and will be sadly missed by all who knew him.
Alan Stokes BSc (Hons) FRICS FCABE Chartered Building Engineer MIFireE