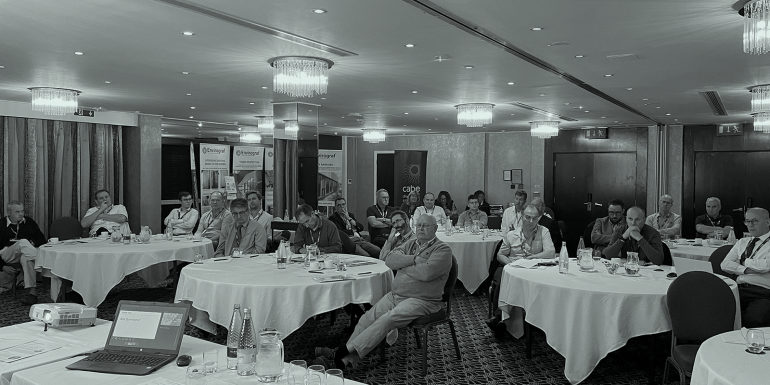 On 14 September, the CABE Southern Region held its third buildeng Conference of 2022 in Winchester.
CABE President Joseph Birt was able to join them to open the conference and offer a technical presentation on lessons learnt in fire safety. CABE Chief Executive Dr Gavin Dunn gave a presentation on competency management. Niall Rowan, Technical and Regulatory Affairs Officer for the Association of Structural Fire Protection; David Keeble,
Head of UK Sales at Coopers Fire; Craig Dolan, European Business Development Manager at Valliant Group; and James Lavender, Director at Trigon Fire Safety, all spoke at the event and took part in the delegate Q&A session. buildeng Conferences happen across the country throughout the year; the next one will be the Scottish buildeng event, held in Glasgow.
For more information visit cbuilde.com/buildeng