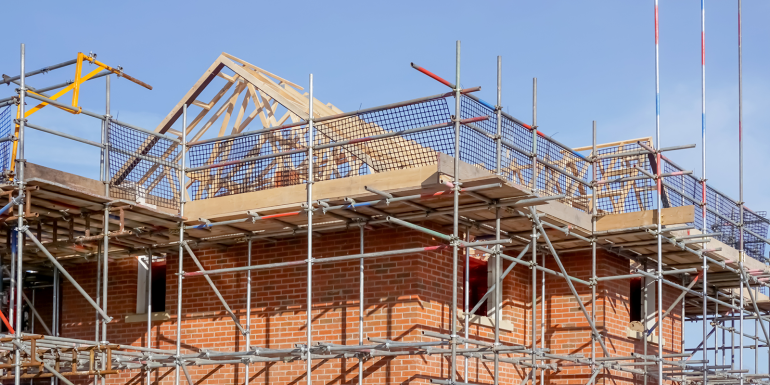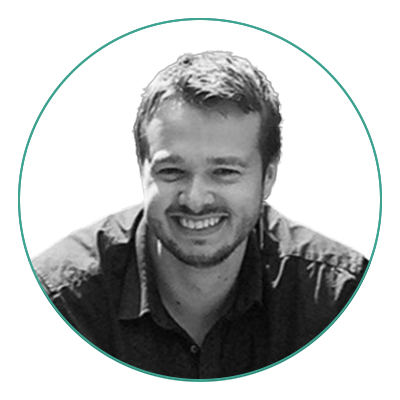 We speak to Dr Tony Hopkin, Midland Heart's Head of Construction, Quality and Innovation, about his upcoming CABE webinar where he will present the results from the first construction project to model the Future Homes Standard.
The Future Homes Standard will come into force in 2025 and represents a significant challenge to the house building industry. To prepare for this, forward-thinking firms are already initiating development projects that model the Future Homes Standard in new-build properties. Leading the way is the Midlands-based housing association, Midland Heart, whose innovative Project 80 aims to evaluate effective solutions that comply with the Future Homes Standard, ahead of the regulation's introduction.
"With Project 80, we're looking at a number of ways of meeting the Future Homes Standard and, in collaboration with Birmingham City University, we're doing research on the properties we are constructing," Midland Heart's Head of Construction, Quality and Innovation, Dr Tony Hopkin, says. 
"We're going to monitor the energy performance to see how well these properties perform in reality compared to the planned design, and then try to understand where the shortfalls are happening to inform future projects to reduce that performance gap. Because at Midland Heart we're also a landlord, we're also looking at how residents engage with the property – how their behaviour influences energy use — which is particularly relevant with new technologies such as air source heat pumps requiring different ways of living. The CABE webinar was reflection of all of that."
Reduced carbon
The Future Home Standard aims to produce a 75-80% carbon reduction compared to current regulations, and initial research already looks good. 
"A three-bedroom house designed to current regulations emits 1600kg CO2 per year; the houses that we are modelling to the Future Homes Standard, on exactly the same plot type, have gone down to 312kg of CO2 per year. Operationally, it's a massive reduction if replicated by the 175,000 homes that are built annually," explains Tony.
However, it is far from being a swap of like-for-like. To achieve such reductions requires the introduction of low-carbon sources of heating and hot water, meaning no more gas boilers in new-build properties. Instead, air source heat pumps and optimised building fabric are needed to make homes more energy efficient, as well as the probable addition of bolt-on technologies such as photovoltaics and waste source heat recovery. 
"I'm sure in isolation a lot of these technologies may be familiar to building engineers but normally you don't tend to have the combination of all these technologies all in one house, other than perhaps on key eco developments," Tony says.
"The changes therefore have the potential to create problems. For example, the market of installers and designers of air source heat pumps is currently relatively small compared to the conventional gas boiler market, so there are potential supply chain issues. Also, from a repair and maintenance perspective, typically contractors are less familiar with some of these technologies and their maintenance cycles, so careful consideration is needed to ensure the maintenance regime is robust as we have with current standard technology. 
"There is also the potential for defects. As always, if you have more stuff going into a property, there is the potential for more to go wrong. But the way that we're using building fabric – which I will go into during the webinar – is also completely different. For example, we're using full-fill foam insulation, and what we have discovered on site is that bricklayers have found it to be less forgiving than 'flexible' alternatives; they can't get away with any cavity deviations or things like that. 
"Another challenge we encountered on the most recent site we completed, was the cost of the electrical connection was significantly more than it would normally be for a typical electric and gas connection, due to the pull of the site. Because of that, there was significantly more work — and road works — for the electric company to undertake to make the connection. So building companies will have to factor in the associated costs and the time to book road space."
Exciting times
As well as his role with Midland Heart, Tony is also a visiting lecturer in Construction Quality and Innovation at the University of Reading. For him, for all the challenges that the Future Homes Standard may bring, it also offers unique opportunities for research and learning.
"It is a really interesting time and Project 80 is a big learning piece for us at Midland Heart. Quality is key in making sure that what we build does perform, so there is going to have to be a continued focus on quality and making sure that what is built does satisfy what the design intended. I think for us, probably the most interesting bit is to first of all understand the various different ways of meeting the standard – there are so many – and then identifying what the optimum way is for us as an organisation, both from a cost and technical perspective, and also as a resident engagement piece. So we're looking at different types of technologies to see how residents interact with those," he adds.
"For example, one of the house types we are looking at has a high airtightness and because of that, you need a mechanical ventilation system. Anecdotally, we feel that our residents interact better with naturally ventilated homes and have concerns that mechanical ventilation systems cost them money that they may not have. 
"But in these airtight dwellings, if these systems aren't on, there will be consequences in terms of condensation and mould growth. So we're trying to establish, given the right information and training and understanding of what these systems do and how much they cost to run – because in reality it is just pence per year – whether people can live in those properties that are very air tight and have a mechanical ventilation system. All of that will influence our thinking come 2025."
Exclusive insight
Tony will be presenting all the data and results gained from the research so far in his exclusive CABE webinar.
"There will be no information held back, so CABE members will be able to understand what we have done and we'll be representing the research at that point, probably for the first time," he says.
"To my knowledge, this is the first development in the country to explicitly model the Future Homes Standard and undertake comprehensive research into performance. By the time the webinar happens we will have finished all site work, the development will have been completed, and we will have had residents living there for three or four months. We'll go into the actual energy performance of the development and the residents' experience of living in them.
"So we'll be able to give CABE members a view of the development from conception to completion, through to residents living in the properties. This will be a unique, almost end-to-end case study of one way to approach regulations that will dramatically change the way we build homes."
This webinar will take place on 22 June 2022. Register to watch the webinar here.
Image credit | iStock