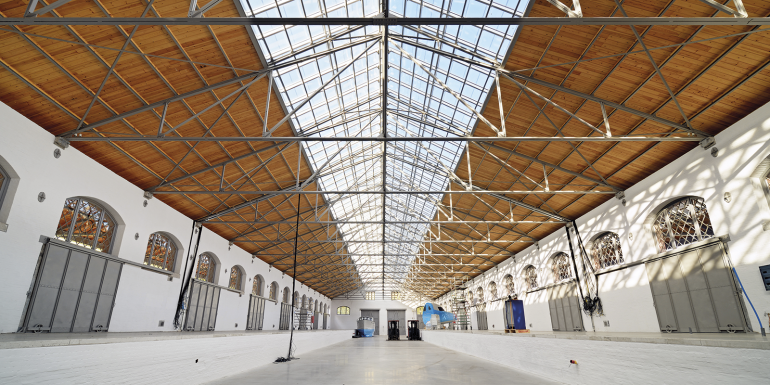 The CABE Built Environment Awards are a marker of dedication to the industry and construction community.
There is great value in being appreciated for ingenuity and dedication to a craft. However, receiving acclaim can do more than boost a team's collaborative spirit, increase a company's profile and amplify one's portfolio: it strengthens the connective tissues of the industry.
CABE feels a great responsibility to the construction industry to give projects, teams and individuals access to the spotlight via its Built Environment Awards. Each category is an opportunity for teams from all over the world to enter an awards programme specifically for building engineers, which is assessed by experts in the built environment.
The awards panel, chaired by Lord John Lytton, CABE Patron, looks at the creative solutions, the problem-solving and the community story behind a submission. It is less about the 'flash' of a project, and more about the heart of it – its ability to positively affect a community and the environment, or inspire future project managers to draw from the creative wellspring of engineers in the global community.
Building confidence
Someone might avoid submitting their project for fear of seeking approval, something Built Environment Awards panellist Liz Male is passionate about changing: "One of the biggest areas that needs to be worked on is companies and organisations, regardless of size, being proud of what they are doing and telling people about it. Whether it is via social media or contributing articles, we need to acknowledge that many people in the industry have impostor syndrome and are too afraid to speak up lest they be shot down or criticised."
Founder of Liz Male Consulting, a UK-based specialist marketing company for the construction sector, Liz rallies building engineers to take courage in self-promotion: "We need future generations of building engineers to know about the industry and want to get involved. Professional companies need to take initiative and start marketing the industry to help boost employment, to help the industry thrive."
Teams with at least one CABE member actively involved in the project can submit an entry. There is also leniency on timing of a project's completion due to Covid-19 restrictions.
The categories are as follows: New Build; Preservation and Conservation; Sustainability; Facilities Management or Refurbishment; Building Safety and Wellbeing; and new category, Digital Transformation.
It is free to submit to any of the Built Environment Award categories, and teams can put their projects forward for more than one award. The deadline is 31 May 2021, with the winners and highly commended recipients receiving their awards and certificates at the formal ceremony during the CABE Annual Gala Dinner on 14 October 2021, when the Association will be hosting its Annual Conference and Exhibition in Milton Keynes.    
To find out more about each award's requirements and to access the submission form, visit cbuilde.com/BE2021