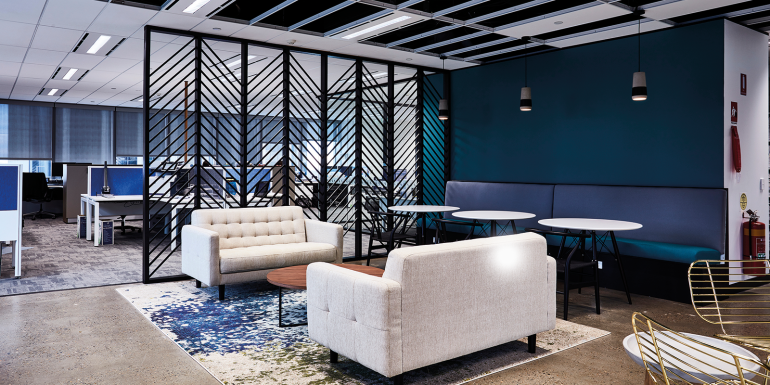 Kathryn Aedy, Senior Inclusive Design Consultant at Motionspot, says ethical practice begins with design inclusivity
Planning any new design should involve identifying who will or could use the space and how the environment can best be designed to suit their needs. Designers should be curious about the people we design for and never assume that they are one homogenous group.
Frameworks grounded in observing, listening to and understanding the complex variety of experiences and aspirations of the people that will interact with a space can help organisations create more flexible layouts to meet the needs of the widest possible range of people.
At Motionspot, we use inclusive principles that include: connecting with stakeholders to investigate design challenges and identify any points of exclusion; creating an inclusive design strategy; collecting feedback to measure the impact of changes on building occupants; and implementing improvements through audits of existing buildings against best practice and Building Regulations.
We look at how spaces can be made more intuitive – for example, through sensory wayfinding such as colour-coded flooring or planting to define breakout areas in open-plan layouts. We also ask how it might be possible to make busy spaces calmer through options such as sensory rooms, moveable furniture, adjustable blinds, and lighting and temperature controls.
Our work is led by the social model of disability – meaning that people are disabled not by their impairment or difference but by barriers in society, whether physical or attitudinal. Design solutions should therefore include rather than segregate. Instead of a revolving door or stepped main entrance with a separate accessible one at the rear of a building, an accessible entrance for everyone should be the norm. Or consider providing additional enclosed floor-to-ceiling WC cubicles with washbasins, which offer an all-gender option to people with a range of gender identities. Also, easy-to-use fittings such as lever-style taps and door handles, which require minimal dexterity and strength to operate, can make for a more independent experience. Small features can have a big impact on people's impression of a space, and when done well can boost the reputation of an organisation or company.
Ethical core
Underpinning the design and management of buildings with core ethical principles such as accountability can make people feel valued, no matter their age, gender, disability, neurodiversity, race or religion. For example, providing information to people before they visit allows them to choose their entry point to the building, and transparency in how user feedback is used to make continual improvements helps build trust. More inclusive buildings also result in greater economic and structural sustainability to meet future demands, such as people staying in the workplace into older age.
Although the perceived cost of inclusive design is commonly viewed as a concern in the construction industry, we see time and again that when people are prioritised from the outset and inclusive features are incorporated in an aesthetically appealing way, environments are not only enjoyed by minority groups, but by everyone.
Motionspot is a UK-based inclusive design specialist providing the built environment sector with consultancy services and design-led accessible products – see more at motionspot.co.uk
Image credit | Shutterstock