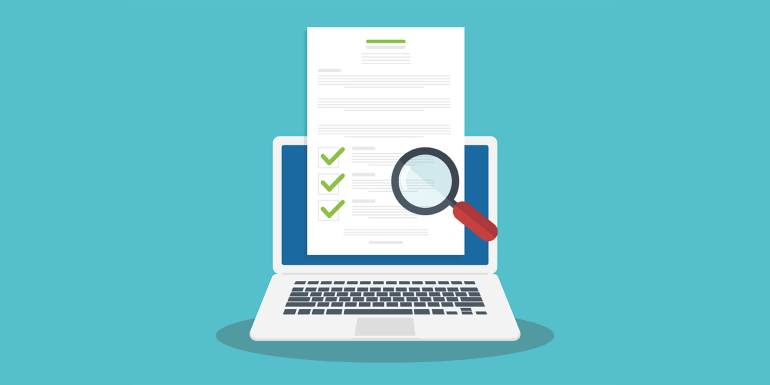 Carl Pearson, Head of Legal and Governance Services at CABE, discusses CABE's ethical professionalism
CABE has been putting tighter measures around governance and compliance in place in a bid to raise standards, increase transparency and enhance the value of membership. Leading much of this work is Carl Pearson, CABE's Head of Legal and Governance Services.
Carl is responsible for providing the organisation with internal legal advice on its business practices and contractual relationships, as well as the development and review of internal policies and procedures – an area of work that continues to grow.
An important strand has been the introduction of revised Codes of Professional Conduct and a revised disciplinary procedure to reflect best practice. "Up until that point, we hadn't published a disciplinary procedure before," he says.
CABE deals with 24-30 cases a year. They range from public dissatisfaction with a member's service through to a sanction from another professional body, and occasionally a relevant criminal conviction.
"I've created full process flow maps for each type of investigation, so there's consistency to the way we deal with these things", Carl explains. "It's making everything more transparent, and we continue to add documents to try and help make the process easier," he adds. For example, this includes a Guide to Ethical Professionalism, setting out the behaviour expected of members.
Up to standard
Carl is taking the lead on CABE's ongoing certification to International Standard ISO 9001. Certification is achieved and maintained through ensuring and demonstrating that assurance of quality is fundamental to all CABE's activities.
This involves reviewing and implementing all its quality management procedures and documentation.
Carl played a key part in setting up the Professional Conduct Committee (PCC) from which panels are drawn to hear disciplinary cases. A current focus of his work is CPD. Members have always been obliged to undertake 35 CPD hours a year or 105 hours over three years, but not all have done so, with no personal consequences.
"To drive up standards, we are looking to start enforcing this," he says. Every member's logged CPD activity will be audited, and those who are behind will be chased. Both the PCC and the Membership and Professional Standards Committee (MPSC) are reviewing proposals on how to implement the new system and what the enforcement process might look like.
"We have a range of sanctions available to us, from the lower end to the higher end. We can issue a reprimand against a member, requiring them to give an undertaking in writing as to their future conduct. We can reduce their membership status for certain periods of time. Or we can suspend a member or even expel them. I can't say yet what the final decision will be on CPD sanctions, but it won't be at the lower end of the scale."
Why is CABE doing this now? "We want to be an industry leader – we want CABE to be a home only for those working to the highest professional standards," Carl says. 
---
Education
Carl graduated in law from the University of Sheffield, took a diploma in law at Manchester, then worked in a paralegal capacity in a number of fields, including housing and welfare law. He is currently studying part time for a Masters in company Law. CABE is financially supporting this and providing one study day per week – illustrating CABE's commitment to developing its staff and their skills.
---
Review the PCC terms at bit.ly/PCCterms
Read the CABE Code of Conduct at bit.ly/CABECoCh
CABE's Guide to Ethical Professionalism, can be found at bit.ly/CABEethics
Image credit | iStock