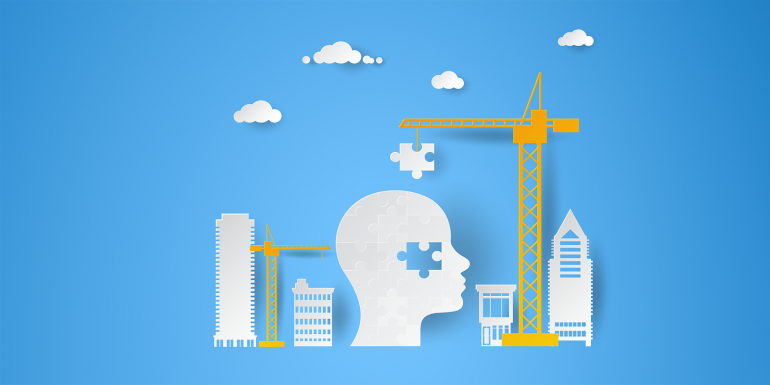 Mental health first aid trainer Sally Desborough discusses the difference that having this on-site can make
Mental health awareness is on the rise; and while that is something to celebrate, there is still so much that can be done to improve responsiveness and to remove stigmas around stress, depression and anxiety. Part of the endeavour to improve response times to signs of mental ill health is to encourage more people to train to be mental health first aiders (MHFA).
Mental health is something we all have, just like we all have physical health. We all recognise our physical health is fluid, changeable and differs from person to person. We can think of mental health in the same way: we all have it, it is fluid, changeable and differs from person to person. People don't necessarily always know they're unwell. It can be hard to see the wood for the trees. That was certainly the case for me during my own experience of mental illness – I thought I was being daft and overly sensitive.
A report from The Office of National Statistics showed that suicide in males working in the construction industry is three times higher than the national average. It's not only severe cases that need attention, the cost of mental ill health affects productivity, efficiency and the overall wellbeing of a team.
One of the difficulties for mental wellbeing in the built environment is that the industry has the highest percentage of self-employed workers (36% in 2019 according to House of Commons Library), which indicates that many are often working alone or in small teams, meaning less support overall.
First aid for the mind
I train MHFA in a variety of industries, helping professionals recognise signs of someone struggling and giving them the tools and know-how to respond with proven methods. Part of the training involves increasing sensitivity around difficult conversations, not over-stepping boundaries by jumping to diagnoses and how best to provide support and encouragement for seeking medical attention – if required. Being able to provide a non-judgmental ear is really important when you need to have a non-judgmental conversation that offers real relief to someone when they're experiencing distress or difficulty. These are the foundations of being an MHFA.
Ultimately, we must normalise talking about our mental health and training for MHFA across the board, ensuring that workers in the construction industry can reach the help they need.    
The Construction Industry Helpline provides a confidential 24/7 support for all construction workers in the UK and Ireland, tel 0345 605 1956 or 1800 939 122 respectively, or visit constructionindustryhelpline.com
Sally offers online and in-person training for MHFA, and CABE has arranged a discount for all members. You can find more details at cbuilde.com/mhfa
Image credit | iStock