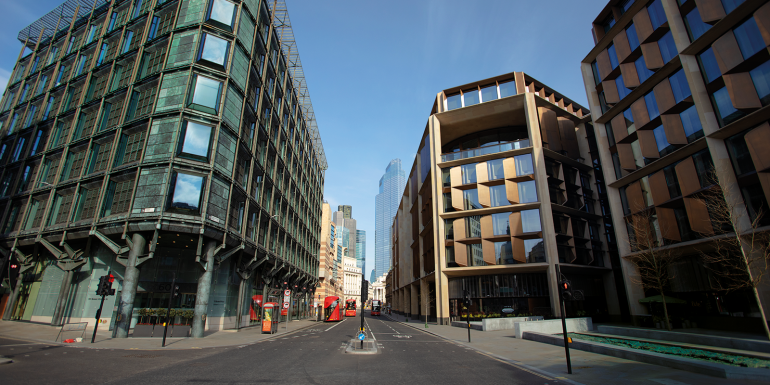 James Cash uses London as an exemplar to ask: what will be the pandemic's legacy for the places in which we work, live and play?
It is a consoling thought that lockdowns are not normal. In time, and possibly bit by bit, people will go back to lives that are less restricted by social distancing rules and the fear of contracting the virus. But that may not be a return to normal, or at least normal as we once knew it. Work and home lives have intermingled during lockdowns in ways never seen before, and daily life patterns are unlikely to settle back to what they were in the pre-Covid era.
There will be demands on buildings, public spaces and infrastructure to adapt to public health requirements and the population's new needs. The question is, just how radical will the impacts of the pandemic be on our behaviour and how we use buildings when the dust settles?
A catalyst for change
The truth is that nobody knows how cities will be affected over the long term and how they will adapt to changing social behaviours precipitated by Covid-19. There are some diverging views about the future of the built environment, and how different influences will mould each town and estate.
And yet cities have always seemingly been shaped as much by disease, public health and sanitation as they have by trade, transport and banking. Look at the 17th century – the Great Fire of London followed plague in 1666 and led to the building codes that created the Georgian city of fireproof brick buildings and broader, cleaner streets. Then the cholera epidemic of the 19th century resulted in a modern sanitation system and engineering feats such as the Victorian sewers and London's Embankment.
It's perhaps surprising, then, a century on from the Spanish flu, to struggle to discern any lasting evidence of its impact on UK urban areas. "That's very significant," says Professor Peter Rees, former Chief Planning Officer for the City of London. "It left barely a mark on how cities are planned and yet the Spanish flu killed many millions more people globally than Covid-19 is predicted to."
Far from deflecting people away from crowds, the 1920s was a glorious decade of mass congregation with the rise of new cinemas, department stores and stadiums. That such novel amenities might have drawn people to towns and cities following a time of social distancing and isolation is immaterial given that these buildings would have arrived anyway.
So too now. Covid is not more likely to shape the world but rather to hasten the trends that were already gathering momenta, such as the decline of retail space, the ascendency of e-commerce and technology, the reduction in commuting and the rise of flexible working. As Lou Cordwell, Co-Chair of Greater Manchester Local Enterprise Partnership, puts it: "The pandemic has exposed the uncomfortable truth that for too long our economic model has not worked for enough people."
Doughnut cities?
One school of thought, posited by Philip Hubbard, Professor of Urban Studies at King's College London, is that Covid will hollow out cities and towns, creating doughnut cities. Businesses will cut back their office space while employees work and shop from home. It conjures a bleak picture for central business districts (CBDs), a dystopia of deserted high streets and empty skyscrapers.
Such hollowing out was already happening in parts and was exacerbated by the pandemic, although whether this will be a permanent phenomenon remains to be seen. If you examine London, between 15 February and 24 November 2020 overall average daily visitor numbers to retail and recreation spaces in Westminster and the City fell by 70.6% and 76.7% respectively, according to Google Mobility Reports. Hubbard's analysis shows that shoppers in the capital have abandoned the centre while suburbs have remained more resilient.
He believes that while cities will bounce back to some degree once workers and shoppers return, the pandemic will leave scars. The Arcadia Group, which owned major high-street clothing outlets such as Topshop and Dorothy Perkins, has gone into administration. John Lewis' flagship department store on Oxford Street has sought permission to halve its size and House of Fraser already had plans pre-Covid to part-repurpose its space as offices and a gym. Meanwhile, the UK's oldest retail chain, Debenhams, is closing.
There can be no assumption that workers and shoppers will return to cities anywhere near pre-Covid numbers to retain a business case for some outlets. Speaking about the City of London, Rees says: "We have been over-catered to for a long time. In the first lockdown I calculated that there were 16 branches of Pret in less than a ten-minute walk from my flat. It doesn't surprise me to see those businesses closing down. It was an unsustainable model."
Government support
The good news is that there is some hope for CBDs as new projects and investments come on stream. The UK government has already loosened regulations that permit the conversion of shops to residential uses without planning permission, aimed in part at helping to solve the housing shortage crisis.
Still, Rees warns that new residential populations can be harmful to the life of areas with a specific purpose. "If you want a vibrant place, you want somewhere where people can work and play where they won't disturb residents, where they can be out making noise late at night without doing any damage except to their own heads. If you look at cities that have strong residential populations at their core, you will not find that that place is a world business and financial centre." Paris, for example, which has high numbers of residents throughout its districts, is not suited to the volume, variety and dynamism of trade and business as comparable districts in London.
Stephen Cox, Head of Economics and Business Cases at consultancy Mott MacDonald, has been looking at work on investment in town centres, through the government's Future High Streets Fund and Towns Fund. He estimates that there are about 150 towns in England that will benefit from a cash injection.
These initiatives aim to renew and reshape towns and high streets in ways that drive growth, improve the experience and ensure future sustainability. The government is pushing a lot of investment into high streets and town centres. Realising the growing problems these were experiencing before the pandemic, the government put programmes together to allow local authorities and their partners to bring projects forward that would help to address some of these trends and bring about different uses for town centres.
Cox says: "As these projects start coming forward at around the turn of the year and into 2022, they will drive forward the recovery as we move out of the pandemic and town centres start to see construction activity happening. There may be other government-funded programmes that get introduced but the ones that are in play at the moment will deliver three or four years of construction activity."
These plans are excellent news for the industry following a tough period. Skill shortages are not a pressing concern in the near term, although firms may need to invest in training or retraining further down the line and remain alert to what skills and emerging specialisms will be in demand over the next 18 months.
"Broadly speaking, the type of projects could be repurposing old buildings, or developing leisure, recreation, residential or business uses," he says. "They could be putting residential schemes above shops. There's a lot of interest around cycling and walking infrastructure and also access to green space, as well as the public realm and transport connectivity. There's a big opportunity to put digital infrastructure into town centres as well, which could be coming through some of these schemes."
A renewed interest in smart cities, with embedded technology and sensors that can monitor and control population flows, will support ongoing public health efforts.
The future of offices
So far, the indicators are that many businesses will need a lot less office space, but not all of them by any means. Cox says: "There are certain functions that require space – call centres, for example, work on the basis that people are [centrally located] and have access to the telephone kit, and the system often works better when those employees are all in one place."
Still, for professional and financial services, the need for a row of desks dedicated to each employee will most likely decline. Many people enjoy working from home at least part of the time and appreciate an agile approach to the way they work, and they'd likely want to continue, while at the same time missing the human interaction of the office. An Arup survey researching changing attitudes towards remote working suggests a 20% decrease in the number of days staff will spend in the office post-pandemic.
For smaller businesses, downsizing is likely to be less in proportion to the larger multinationals. Contrary to popular perception, most companies in the City of London are small firms. Rees says: "More than 80% of businesses occupy less than 10,000 square feet. They're SMEs; they are not the giant corporations we are always talking about. But I think it's those giants, the global banks, that we will see most transformed. They are like dinosaurs eating their way to the edge of the forest."
Many people believe that the traditional workplace will survive in some form, presenting an opportunity to enhance interiors to establish something that is more appreciated for its social and creative environment and its access to nearby amenities.
Rees says that all Covid is doing to offices is accelerating changes that had already started. "As a result of the banking crash in the noughties, a number of young professionals were pushed out by banks and many grouped in the City's fringes around Shoreditch. It was already a place they enjoyed for leisure, it had a number of semi-used buildings that could be adapted with relatively low property costs, and the start-up businesses tended to focus on Smithfield.
"It was a prototype for the new city. These young entrepreneurs who had escaped from the giant institutions had developed their own ways of working, and you can see this to some extent in places such as Brooklyn in New York, too. This new way involved the merger of work and leisure. They did not expect to be in the office all day between nine and five."
When gentrification pushed up Shoreditch prices, many start-up businesses thought of relocating and some decided to move back into the City. "In places such as Broadgate you see buildings adapted for meanwhile uses; we see the largest single-floor space occupier in the City is WeWork. And it's to do with start-ups, with more flexible ways of working and more coming and going from the office into the local community to find your recreation and leisure. The bars and the nightlife come to where the office is."
The way businesses use office space is likely to change. Cox says: "The office could be the place where you come for team meetings, which might be longer because you do not have the daily face-to-face interaction anymore. So you come in with a specific purpose to meet colleagues, discuss things in more detail, use whiteboard facilities or flip charts, and engage in that way."
Employees will be more likely to use the office for formal meetings and hold informal one-to-ones over breakfast, lunch or drinks at local cafes, bars and restaurants.
Cox says: "It may involve more socialising at lunchtime or after work, so you're getting more out of a day in the office than you probably did before the pandemic. We see that mindset, which will affect how offices are laid out in the future and how big the let-able space will be to fit the same number of people. That's a puzzle that nobody has got their head around at this point."
Large offices may be distilled into centralised hubs for face-to-face collaborative work, with traditional tasks executed remotely. These spaces could become more fluid in size, capable of expanding and contracting on demand, and employers will experiment with alternative modes of working.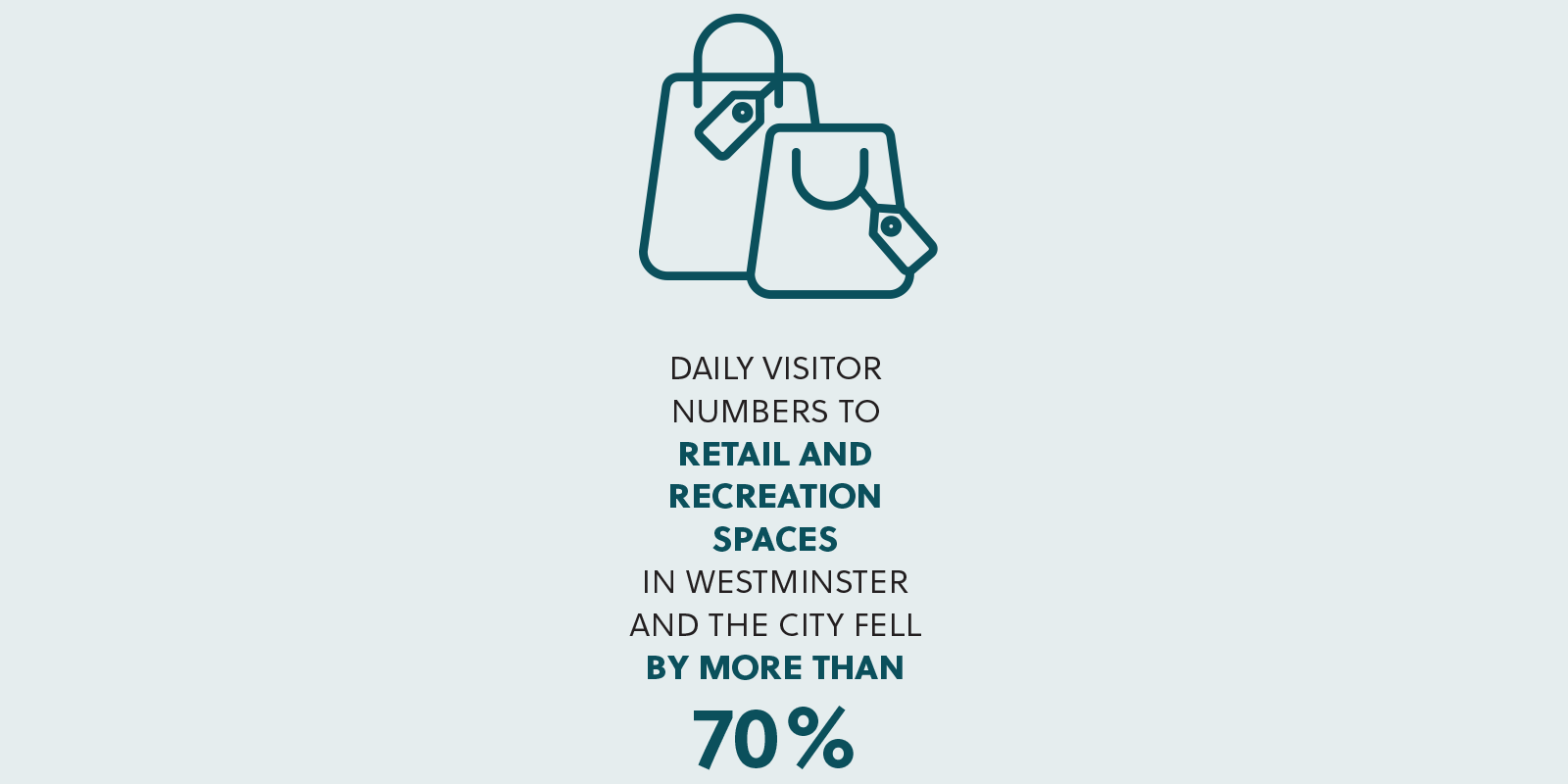 Mixed-use cities
There are fantastical discussions at play about what cities can be used for in the future, particularly as they become greener. Retaining that feel of science fiction, urban farming of vegetables using hydroponics could yield fresh, cheap food in a sustainable way for city dwellers. Companies such as Growing Underground, which occupies a section of the Second World War air raid shelters 100 feet below London's Clapham High Street, have been around for several years. Meanwhile, vertical farming systems can be placed within various structures, from warehouses to shipping containers.
Cox says that several urban farm schemes are under consideration at the moment. He believes the trick to making them work is not just having the land and the opportunity to do it but to link them to an enterprise. "You can provide space for people to grow, and learn how to grow, and then turn that into a business where they harvest the produce and maybe sell it in the local market," he says. "You create a brand around goods and produce that are made and grown in that area, so the provenance is known and people associate with it straight away."
Innovation will play a key role in the mixed use of cities. For example, Manchester City Council has plans for an ambitious innovation district in the centre with innovation parks north and south of the city to complement it as part of the levelling up agenda.
There is also hope that some of the retail and office changes may bring with them more green spaces as central business districts enjoy broader uses.
Cox says: "Some of the things that we've seen is local authorities and partners bringing forward schemes to enhance small existing areas of green space to make them more dynamic and attractive, improving the planting regime and the level of seating. They've seen and heard from local residents that that's what they want in or near the town centre."
Town-centre land and property is generally the most expensive in an area. However, on the fringes there could be underused land such as surface car parks. Cox says plans to bring some of that back into use and create small pocket parks have an environmental value.
"Eco parks and urban farmland are being considered up and down the country. And one of the things that go along with them is pedestrian and cycle route improvement, possibly as green corridors for people to move from home to these parks and get out and enjoy their local environment."
Changing rooms
While the bricks and mortar of business and retail may yet rediscover their purpose, the assumption is that with more people working from home in the future they will want more from their existing homes or move to better ones.
Barratt Homes, along with market research company GoodMore Global, has examined attitudes to home and work nationwide during the pandemic. It found that only 12% of respondents wanted to move further away from their places of work, while 19% wanted to be closer to family and only 33% expected to be working from home more in the future.
While many people are choosing to work in different rooms, the research also shows no demand for separate kitchens and living areas, with a preference for open-plan kitchens rising slightly from 35% to 36%. Likewise, when homeowners were asked about their favourite rooms before and during the crisis, very little had changed except for a micro-shift between those who preferred their bedroom to the living room or vice-versa.
Ed McCoy, Sales Director for Barratt West London, says: "It's easy to look at the news and see a huge attitudinal shift in where we want to live and work. Covid-19 has had a dramatic impact on our lives but the research shows it is not significantly changing behaviours and attitudes around where we live. A group of people may already have been on the tipping point, with Covid shifting attitudes, but for the most part there is not a tidal move away from cities nor the start of off-grid living."
The research shows that almost a third of people who are likely to move in the next two years still want to live in a city suburb or a town suburb.
However, different demographics are prioritising different things and there are clearly some significant life-stage and generational differences that developers will need to take into account. Research conducted by flat-sharing site SpareRoom shows that young adults have changed their views about what they want from a flat-share property and who they share with. The pandemic has made them want to share with fewer people, with the "rule of two" being the optimum number.
What flat-sharers look for in a property has also shifted, with sought after shares having a garden, being near green space and being close to family and friends. Matt Hutchinson, SpareRoom Director, says: "We weren't surprised to see an increase in flat-sharers wanting better access to green space, gardens and bigger rooms, but we didn't anticipate the size of the shift, especially in such a relatively short period. Based on comparative data from August 2019, there was a 98% increase in demand for gardens and a 44% increase for rooms with an en-suite in the September 2020 study."
There is more interest in adapting homes for those intending to stay put. Cox says: "One of the things that people have realised is the need for that extra bit of space, or an office at home. We've all got it in the roof of our house. Could houses in future be built with that office and utility space already there – the broadband connections, the electricity hook-ups, all in place?
"The broadband provision has been essential for us all to be able to work from home. I know that's not in the developers' gift but making sure that we build houses in places where the connectivity is strong enough to support people to work from home may be one thing that buyers and renters are going to be looking for."
For homes with enough outdoor space, shed offices have been popping up across gardens throughout lockdown. The Timber Trade Federation reported that in October imports for softwood were 34% higher than a year earlier. With stocks running low, what wood is available has been quickly snapped up.
For people without gardens, there is a need for better outdoor space close to where they live. Cox says: "It doesn't matter if it's a small yard or garden or a couple of acres at the side of the house, it's somewhere where people can get a bit of fresh air during the day. We've all realised how important that is. Developers of new housing schemes should see the potential and value of a small park or water body, within the middle of an estate, or on the edge where people can walk or cycle to."
News of the city's death is greatly exaggerated. There are plenty of opportunities afoot for town centres and suburbs, and the construction industry will benefit from recovery investment. Yet each town and city will face its own set of challenges to restore vibrant economic life to its centres and suburbs. More than ever, developers and local authorities will need to understand their particular social, economic, environmental and technological context to build back better.
---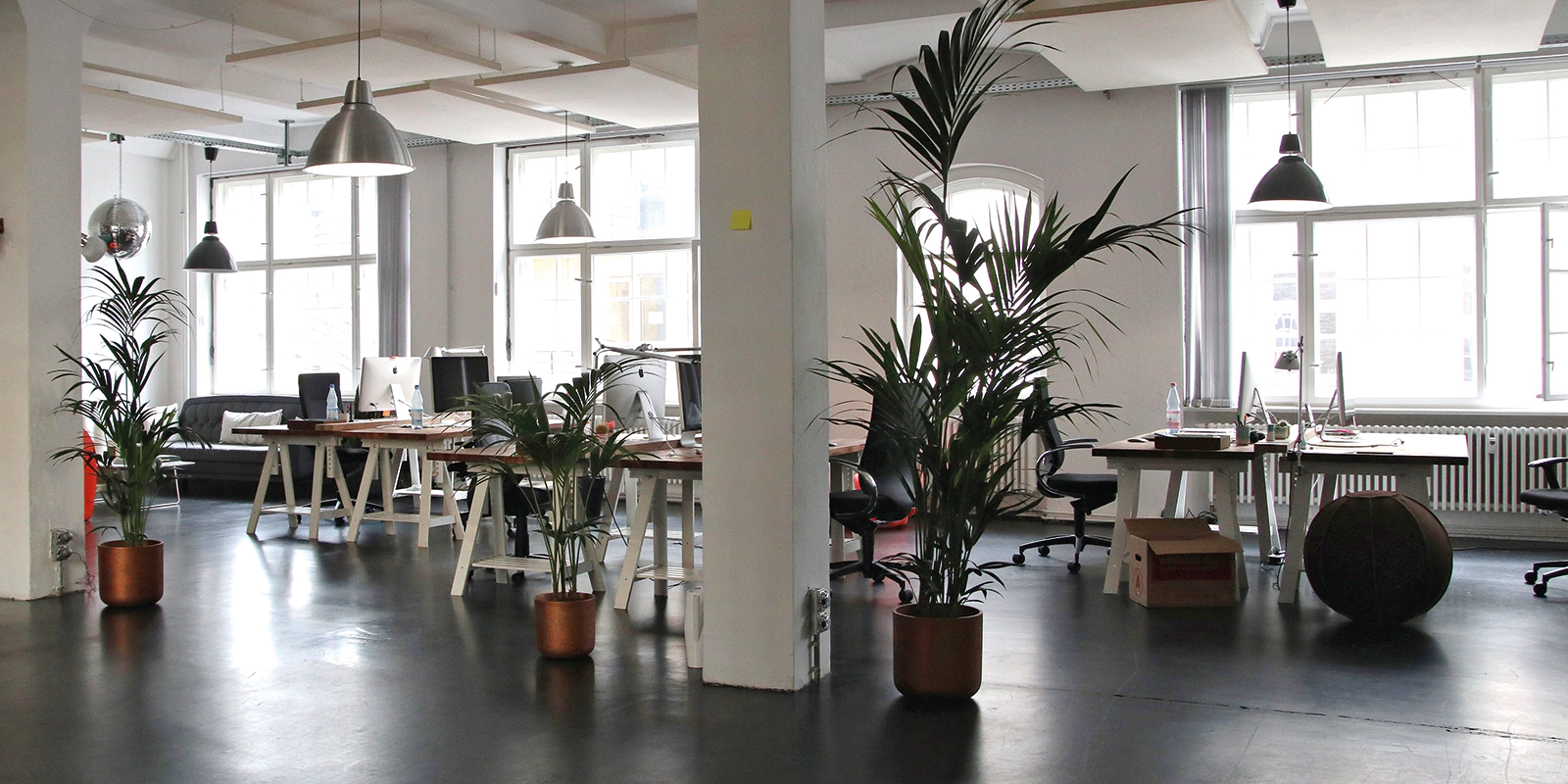 Adapting to a Covid-safe office environment
While vaccinations help to limit the spread of Covid-19, Professor Chris Whitty, the Chief Medical Officer for England, says the virus will remain a "residual threat" for winters to come. There are several implications and diverging views about what this may mean for the layout and management of workspaces.
A report by global HR consultancy Mercer indicates that office space will reduce for some businesses. However, for bigger corporate businesses that retain a large proportion of on-site staff, it could mean the demise of the open, collaborative office space owing to proximity and density issues. Seating may well change to accommodate the latest recommendations for safe physical distancing, and the return of the cubicle or workstation is possible.
In its report Future offices in a post-pandemic world, Arup predicts that occupancy density – typically about 8 m2 per person in the UK – may reduce for some time after Covid-19, with less space to support focused individual tasks that can be done at home. But the firm anticipates open, adaptable workplaces that encourage agile work styles and collaboration with interior spaces matched to the activities that need to be supported. A range of reconfigurable work environments may include quiet zones, creative areas and formal meeting rooms. Importantly, office space and how it interacts with remote and on-site working will play a critical part in attracting and retaining talent.
Ventilation remains crucial to maintaining safe working spaces, and office providers are examining their facilities' air exchange rate. Meanwhile, other technologies are being applied, such as sophisticated air filtration technologies that can ionise and polarise particles between 0.3-1 microns in size. The effect is that when particles collide, they stick, forming larger particles that a physical filter can capture. Pathogens that escape filtration remain charged, hitting other particles and creating larger aerosols that sink to the ground faster.
Ultraviolet light (UVC) is used to disinfect surfaces and spaces in many industries and is being applied more widely. In the US, early research by Columbia University's Center for Radiological Research shows that low-level UVC light can effectively inactivate 95% of aerosolised influenza viruses.   
---
Image credit | Getty