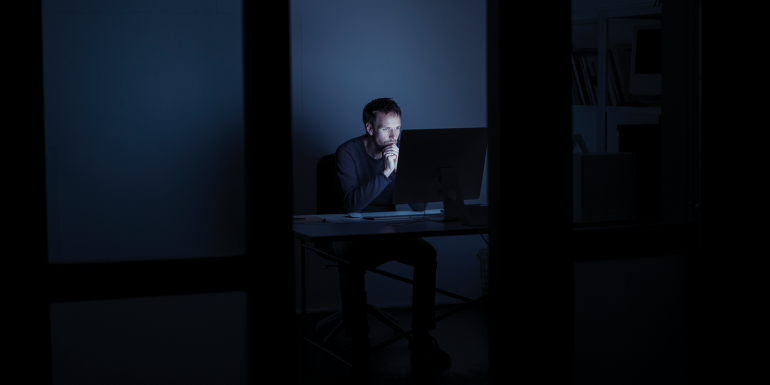 Steve Gardner, Managing Director of Ecolighting UK, says poor lighting can put the health of the workforce at risk
The Health & Safety Executive (HSE) recorded an estimated 69,208 employee non-fatal injuries as reported by employers in 2018/19, most of which occurred by common yet avoidable incidents. The biggest problems highlighted in the report for workplace injuries were slipping, tripping and falling followed by handling, lifting and carrying. However, bad lighting is often not acknowledged as a workplace hazard.  
Ineffective lighting in the workplace is associated with a range of health issues from eye strain and poor posture to lethargy and attention problems. In environments such as factories, warehouses, distribution centres and building sites, a dark or dimly-lit facility can lead to injuries and even fatalities. Poor illumination can have serious consequences and should be treated as a significant health and safety issue, with many customers only contacting companies on the back of a serious health and safety breach.
There are currently no statutory workplace lighting levels in the UK. The Workplace (Health, Safety and Welfare) Regulations simply require that lighting at work is "suitable and sufficient" and that "where reasonably practicable" workplaces are lit by natural light. Guidelines for these levels can be found from CIBSE (Chartered Institution of Building Services Engineers), and they have been generally adopted as best practice across the industry.
Key considerations
Lighting hazards in the workplace can be as a result of companies buying or leasing an empty building where the lighting is just about adequate, and not planning ahead for day-to-day activities (once obstacles such as racking or machinery are installed, light levels will drop dramatically) or not planning ahead for how the lighting will change as a build progresses.
When designing a lighting system – for a new building or as an upgrade within an existing facility – it is important to:     
Design for a uniform level of lighting, preventing eye strain     
Keep the illuminance on the area surrounding the task similar to that on the task     
Avoid confusing shadows in the detail of the task     
Use accurate reflectance levels     
Design to levels equal to or above CIBSE guidelines     
Use a light colour that promotes the feeling of wellbeing and productivity, such as circadian systems that mimic natural light     
Ensure adequate emergency lighting     
Position fixtures in relevant places, relative to activity and walkways     
Pay particular attention to hazardous areas.
It is important that employers regularly review lighting. Employers have responsibilities for the health and safety of their workers, and badly specified, sited or maintained lighting can lead to accidents as well as underperforming staff. Workplace illumination should never be overlooked.    
Information on LED lighting schemes is available from Ecolighting at ecolightinguk.com
CIBSE Lighting guide bit.ly/CIBSEguide
HSE guide for lighting at bit.ly/HSElightwork
HSE workplace accident statistics at bit.ly/HSEworkstats
Image credit | Getty