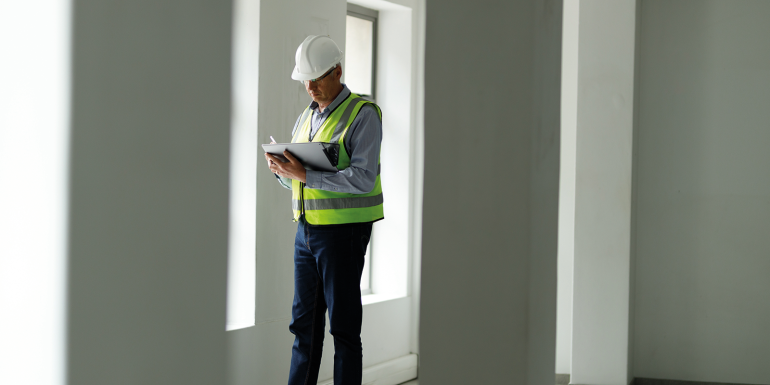 The New Homes Quality Board, code of conduct and ombudsman service is a milestone in improving the building industry's relationship with consumers, reports Huw Morris
In more than 40 years in housebuilding, first as a carpenter, then a contracts manager and finally a professional snagger, Ian Lively has seen it all when comes to gremlins with new homes. Defective fixtures and finishes are common. So too are inadequate fire-stopping between party walls, and poor brickwork. "The biggest issue is quality," he says. "It's not every developer or every site, but it's been ongoing for years and won't change until developers put people before profit – which is never going to happen – and give site teams more time to finish a house properly. Sometimes it's not the site manager's fault because of the pressure to deliver numbers. That leads to poor quality."
Calls to address the problem gained considerable momentum after two inquiries by the All-Party Parliamentary Group for Excellence in the Built Environment in 2016 and 2018, following a flurry of damaging media stories. The 2018 inquiry chair Eddie Hughes said buying a defective home was "a massive toll on people's wellbeing as they wrestle with an almost Kafkaesque system seemingly designed to be unhelpful". More recently, a Home Builders Federation customer satisfaction survey in March 2021 found 94% of buyers reported snags with a new home.
Autumn 2022 saw a huge attempt by the housebuilding industry to make this a thing of the past. That attempt has three elements: a code of practice, an independent ombudsman and the New Homes Quality Board (NHQB).
In the first, a new code of practice will put significantly more stringent requirements on how builders treat new home customers and deal with complaints. The second, an independent ombudsman service will provide redress for customers in the event of a dispute. The third, and overseeing both, is the NHQB.
Besides the ombudsman and code, the NHQB will have other distinct roles. It aims to provide support and information to consumers and industry, collect developers' fees to fund the new arrangements, hold a register of new homes developers, discipline and sanction poor performers, and report and publish on the industry's performance.
Insiders acknowledge that how these roles will pan out will be seen in the months and years ahead. The NHQB says more than 150 developers have applied for registration so far. Once they are activated, two-thirds of all new homebuyers will benefit from these enhanced protections. Developer activation on to the register takes place on the first Tuesday of every month. 
Developers decide their month of activation and remain as pending on the register until they activate. Only once activated are developers required to comply with the requirements of the new code. Organisations in the transition period will go live in the months ahead.
Power shift
All eyes are on how the industry responds to the code of conduct and in particular the new requirement to allow homebuyers to commission pre-completion inspections (see panel). This should be carried out by a trained person who is a member of a professional association normally involved in surveying residential property.
Residential Property Surveyors Association (RPSA) Chair Alan Milstein sees this shifting the balance of power from the developer to the consumer when buying a new home as "transformational".
"Up until now it's been a confusing and challenging environment for the homebuyer," he says. "In too many cases there are good developers and not so good developers, but this makes it very clear to everybody what the process should look like and that it should be a consumer-friendly service that delivers a really good home. The important thing is that the consumer should not have to take pot luck when it comes to quality and they can rely on the developer."
But what about the obstacles? Some are bigger than the NHQB or code. Lively points to systemic problems with the construction industry – a dearth of quality materials, a lack of skills, falling recruitment and a collapse in apprenticeships. Milstein argues it also means accepting "that houses are built in a muddy field in the middle of winter in very often challenging conditions. If there are issues, they are put right quickly without an argument or people having to resort to legal action.
"For the first time, everybody doing this job must have professional indemnity insurance, they must work within their competency. It's setting a standard which never existed before – that's an important point for the consumer and developer to take on board."
Industry insiders observe that while the pre-completion regime beds down, unusual disputes or situations are inevitable. Developers are being primed to seek legal advice to ensure they comply with the code and avoid a choking by the ombudsman. Another flashpoint is record-keeping. Failing to offer an opportunity for a pre-completion inspection is a potential violation of the code, and developers are being urged to keep detailed records of when they have told buyers of their rights. Informal advice within the industry is to do so at the reservation stage and again when issuing a notice to complete.
---
New Homes Quality Code in a nutshell
The code requires developers to allow buyers to appoint a qualified inspector to carry out a pre-completion inspection on their behalf:
customers must be allowed to visit the new home and commission an inspection before com-pletion and within five days after a notice to complete has been serviced
customers can appoint and pay for a suitably qualified inspector who must be a member of a recognised professional body carry-ing out surveying in the housing sector. The inspector must hold professional indemnity insurance and work within their competency. Developers can refuse entry to the home if the inspector is not suitably qualified but should work with the customer to identify someone who is
a site manager or member of the developer's staff can be present during an inspection; and
unless the inspection uncovers significant problems, developers should remedy any snags be-fore completion where practical.

---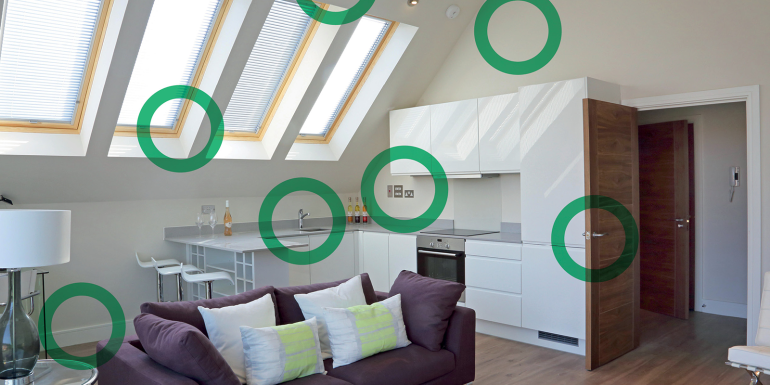 Setting snagging standards
Most in the industry acknowledge success will depend on the number of claims heard by the ombudsman. For RPSA members, its work on the standardised pre-completion snagging report will be another barometer.
Until November 2021, when the RPSA launched its own new-build snagging standards, there had been no recognised standards for surveyors to work to when inspecting and reporting on new-build property. This wild west approach has led to builders fearing an inconsistent reporting regime and refusing site access to surveyors.
"What's happened in the past where the developer said 'Come round, we'll spend 15 minutes going around the house with you and you can point out anything you think is wrong' was not enough," says Milstein. "Consumers are not trained in what to look for, they are buying with an emotional eye so it's unreasonable to expect them to be able to properly review a property. For us, what looks successful is a lot more people commissioning pre-completion inspections so they have a professional assessing a property's condition when it's been completed. The code allows us the time to allow that to happen. Ultimately for us, success is when they have nothing to report because the house has been built well."
---
National Housing Quality Board (NHQB) members
There are four categories of board members: those on the executive committees, independents or those representing consumers or lenders, housebuilders and non-voting members.
Executive
Leon Livermore is Chief Executive, and was previously in the same role at the Chartered Trading Standards Institute. Chief Operating Officer is Emma Toms, with 20 years' experience in senior customer roles in the automative, railway and housebuilding industries.
Independent
The NHQB is chaired by Rob Brighouse, a senior independent director of the Network Rail Board and Founding Chair of the East West Railway Company. Deputy Chair is Douglas Cochrane, who retired from Lloyds Banking Group in 2020 after a 41-year career where he was Head of Housing Development.
Jackie Bennett is a part-time Senior Adviser to UK Finance, where she was previously Director of Mortgages. Gillian Cooper leads Citizens Advice's policy work as the charity's statutory energy consumer advocate. Naomi Connell is an experienced Group Chief Finance Officer in such roles as governance, finance, people and technology, while Curtis Juman also has Chief Finance Officer experience in central government, social housing and higher education. Paul Price has held senior roles in local government and is a former Director of the Association of Retained Council Housing.
Industry
Joanne Casey is Managing Director of Mactaggart & Mickel Homes England and a Homes for Scotland board member. Jennie Daley is Taylor Wimpey's Group Operations Director and represents major housebuilders, while Katy Jordan is Managing Director of Storey Homes and represents small builders. Steve Wood is the Chief Executive of the National House Building Council.
Non-voting members
Alison Crofton is interim National Development Director at Homes England, while Steve Turner is Communications Director of the Home Builders Federation.
---
However Lively says pre-completion inspections restrict professional snaggers from using devices such as drones, levels or thermal imaging equipment to ensure a home does not breach building regulations or warranty providers' tolerances or standards.
"Professional snaggers are not the enemy," he says. "All we want is for the homeowner to have a quality product. Every developer has the ability to put us out of business – all they need to do is get their houses right, which would be fantastic for the homeowner. If they did that, I'd be happy."
For more, visit nhqb.org.uk
For more on professional snagging services, https://www.livelyprofessionalservices.co.uk/
Image credit | iStock | Alamy