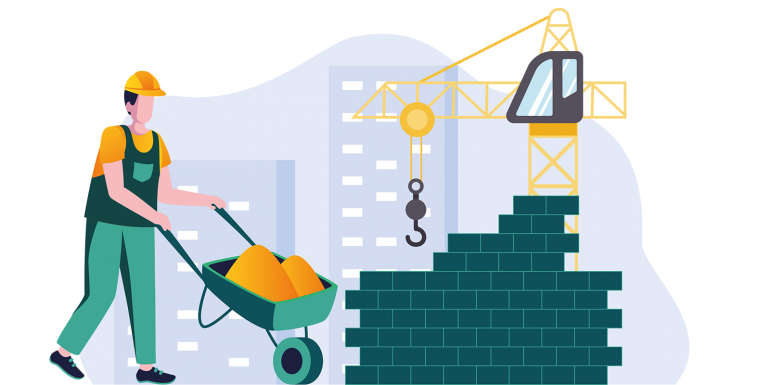 Jamie Wasley MCABE Chartered Building Engineer and Technical Managing Surveyor at Midlands Building Control Consultancy, decided to write an open letter to industry leaders.
Dear all,
I am a former bricklaying apprentice, tradesman, trainee building control surveyor and now a technical managing surveyor. I am also proud to say that I am a member of CABE and Chair of the Derby College Construction Employment Skills Academy Board.
I am writing to you regarding the evident skills shortage within the building control sector.
Seven years ago, I began my professional construction career as an assistant building control project manager and was told then of the mounting skills shortage within the industry and that younger building control surveyors would be highly sought after in the years to come. Despite the seemingly golden opportunities available to young people, our industry remains a hidden one within the construction sector. As an employer, we find ourselves searching the same pool of existing sector personnel as many other approved inspectors looking to recruit.
With young workers (aged 16 to 24) reported as being hit hardest by the effects of the pandemic, coupled with traineeship investments for the further education and skills sectors announced in the chancellor's 2021 Budget, and the introduction of the T level qualifications in 2020, there is an overlapping opportunity to offer much-needed work experience to students, whilst making the building control profession more visible as a career option to a target demographic.
In 2019, I trialled a work experience programme with Derby College Group's professional construction students, which resulted in a great uptake of the work experience offered – and all of the students that attended the work experience later submitted applications for apprenticeship positions.
Industry engagement is key. By encouraging approved inspectors to engage with training providers, incentivised by a tailored route to full membership of a chartered body for apprentices, I feel we could create an industry model for the recruitment of the next generation of building control staff.
CABE responds…
"It's hard not to agree. There are difficulties in making building control, and the built environment in general, an attractive career choice for young people. To that end, CABE has held its first student event – the Students' Spotlight. Student members joined an online event looking at the exciting opportunities in building engineering, how professional membership, like CABE's, can help to develop careers, as well as discovering advice about real-world job roles. CABE continues to spread the word at colleges and universities, but this is only part of the process, sectors such as building control must be proactive in offering work experience and apprentice opportunities to school leavers and those studying at colleges and universities. It's the only way to make the hidden sector more visible."
Building Control Apprenticeship Standard: bit.ly/BCApprenticeshipStandard
Credit image | Shutterstock