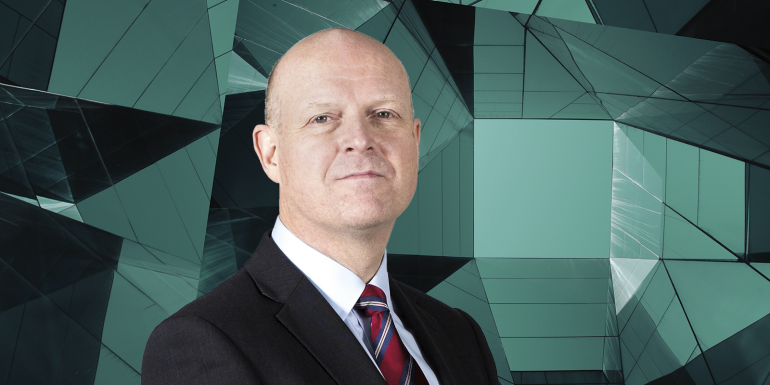 New Chief Inspector of Buildings for England Peter Baker to take part in CABE's Annual Conference and Exhibition 2021.
The construction industry is at a crossroads, with upcoming regulatory reform, new
and emerging technology, and a desire to change its cultural behaviour providing both a challenge and an opportunity for all its professionals.
Since the Grenfell tragedy, it has become clear that, to improve the competency of the industry and to rebuild trust with the public, we must adapt and evolve – we need regulatory reform to protect the safety and wellbeing of all building users as well as the environment. We need to change the way we procure and source construction products to ensure we treat everyone fairly and deliver buildings that are fit for purpose. And we must look to technology to discover what is available and how it can help us build – not just from a cost-saving point of view, but to create efficiencies that will produce safer, more resilient and greater energy-efficient structures.
CABE's Annual Conference and Exhibition on 14-15 October 2021 will look to demystify some of these necessary changes. CABE is delighted to finalise the speaker line-up with the addition of the first ever Chief Inspector of Buildings for England– Peter Baker. 
As part of his new position at the Health and Safety Executive, Peter will take on the role of head of the building control profession in England as well as leading the country's new Building Safety Regulator – one of the most significant changes affecting the construction industry.
Peter will be delivering an exclusive pre-recorded speech for all delegates both virtually and in person, providing insight into his vision for the revised building control system and outline how it will affect professionals working in the sector, including those currently working for local authorities and approved inspectors. He will also discuss future new provisions for in-scope high-rise buildings. 
With the conference live in Milton Keynes and online, Peter joins an already packed speaker programme alongside: 
Dame Judith Hackitt, Chair of EFF, The Manufacturers' Organisation 
Mark Farmer, Founding Director and CEO of CAST
Sir Ken Knight, Chair of the Independent Expert Advisory Panel; and 
Nick Raynsford, Chair of CICAIR.
With speakers providing in-depth insight into their respective fields as well as overviews of upcoming changes, attendees will gain an understanding of how they need to focus on policy, behaviour and technology to support and implement the necessary changes. 
Dr Gavin Dunn, CABE CEO, commented: "The sector needs to improve to deliver buildings that perform better and are safer for all, but these necessary changes are dependent on everyone in the industry coming together. The addition of Peter Baker gives delegates the opportunity to hear how the building control profession will evolve and understand the role it plays in making a real difference to the future of the industry."
CABE's Annual Conference and Exhibition is being held as a hybrid event on 14-15 October 2021, allowing us to welcome visitors in person at Milton Keynes and online.
Keystone Group is the headline sponsor. Sean Og Coyle, Keystone's Commercial Director, comments: "The history of Keystone Group is built on constructive collaboration. Through our close working relationships with engineers, designers and specifiers we continually research, develop and innovate to create a range of products and solutions to help address the many challenges presented through regulatory updates, on-site health and safety, skills shortages, and environmental considerations. We are proud to sponsor the 2021 CABE Annual Conference and look forward to building a closer relationship with CABE and its members so that together we can continue to build a bright and sustainable future for our industry."  
The full speaker programme is available at cbuilde.com/page/speaker_programme, where you can also book your ticket