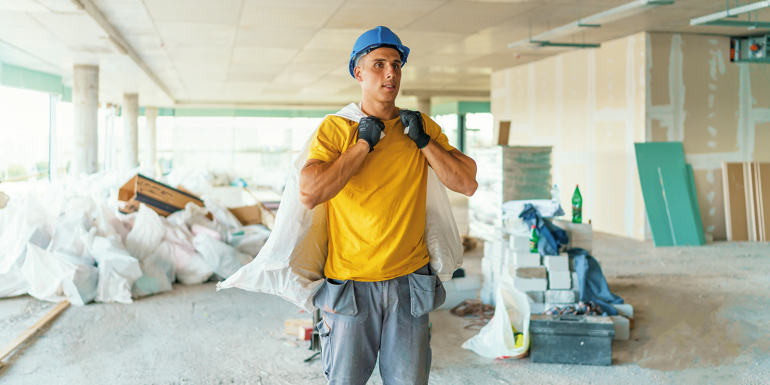 Refurb and reuse vs demolish and rebuild was the topic at a discussion hosted by fit-out and refurbishment company Pexhurst, Joe Bond reports
CABE Chief Executive
Dr Gavin Dunn led the conversation, drawing on his 25 years of experience in making the operational energy use of buildings more efficient as well as advising government on regulations and standards for new structures with a view to improving sustainability. Gavin has advised on the Future Homes Standard as new requirements around energy use, ventilation and electric car charging are all coming into the mix. The most recent update to the Building Regulations is the biggest in 30 years and has involved multiple government departments. Crucially, the updates consider the health of building occupants as well as energy performance and environmental impact.
Although the government is setting minimum standards, clients are demanding more with voluntary schemes and standards becoming commonplace – such as the Building Research Establishment Environmental Assessment Method (BREEAM), Leadership in Energy and Environmental Design (LEED) certification, and WELL Building standards to name but three. Requirements for materials and products, such as Cradle 2 Cradle circularity certification, are also gaining importance. Stakeholders – including landlords, tenants, suppliers, architects and builders – must align if the government is to realise its net zero carbon targets for 2050. As a result, the demolish and rebuild culture is looking less tenable – but what does this mean in reality?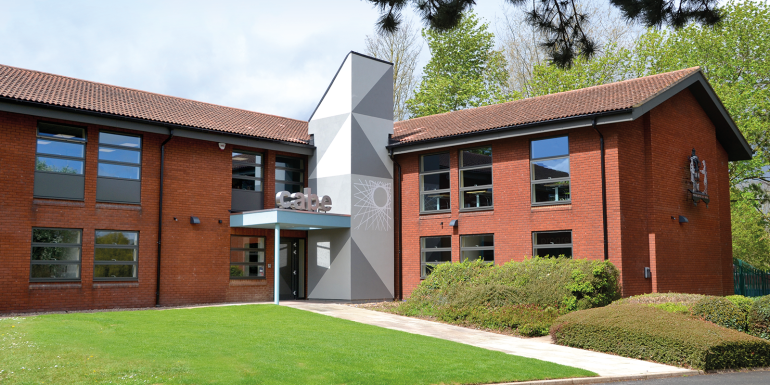 "It's not just about where we're getting our fuel from, and the operational performance and energy performance of our buildings," Gavin said. "It's also about what that means further down the supply chain. What are the impacts on the oceans? Or on the health and wellbeing of people? What are the social impacts of the materials you buy? Where did they come from? Who transported them? Who made them?"
We are not currently building within the planet's sustainability limits; the disruptions seen in global supply chains during recent months could be a foretaste of what is to come. But the concept of circularity could be the answer, not to mention an increasingly – and one day possibly compulsory – consideration for builders who have renovation in mind. It could result in fewer materials needing to be imported, principally by choosing materials at the design stage that cause the least environmental damage and which can be reused or repurposed in the future.
The importance of being able to reuse and adapt is critical when one considers that 80% of the buildings we can expect to live and work in by 2050 already exist. With vital decisions needing to be made on how we use products in the right amounts and in the right spaces, the data, provenance and end-of-life plans for these materials can be especially helpful. And with the level of refurbishment happening day in, day out, those small project decisions can lead to big carbon impacts.
Leading by example
During the pandemic, CABE chose to refurbish its own offices, in a way that would express the Association's values in how it was conducted and with the resulting building. CABE wanted to create an interesting space that would tell its story while being a healthy environment for staff, and which would attract the next generation of members. During the tender process, the cheapest and fastest offers all promised to strip everything out and replace the materials. However, the winning architect looked to maximise the retention of existing materials and features where possible.
The resulting refurbishment was kept to a low budget and meant smaller volumes of waste were sent to landfill; 50% of the ceiling tiles were re-used, 1970s wooden doorsets and shelving were refinished and retained, and UPVC materials that would have caused damage to the environment had they been disposed of were also kept. The retained features add to the story the building is able to tell, and have created a space that aligns with CABE's sustainable and social principles.
Clients often look to voluntary schemes and certifications for guidance. When refurbishing, many measure a building's performance as it stands rather than looking at the process holistically to decide which elements to retain and how to do so. Sometimes consultants need to educate clients on newly expanded notions of sustainability that go beyond energy consumption and cost.
Moreover, the changes happening in the construction industry are being driven partly by the need of clients to address environmental, social and governance (ESG) accountability. Rather than merely paying lip service to voluntary schemes, clients are becoming savvier and more educated – they are trying to stay ahead of the game to retain their market attractiveness for both new builds and refurbishments.
That is certainly the case for larger corporate clients, which have their own environmental and social agendas. For example, Mileway is one of Europe's biggest landlords for logistics sites; it can charge more rent for buildings that have ESG benefits because the companies occupying them will have their own agenda, and will be willing to pay for buildings that help them achieve their environmental or social goals. However, it may take time for those expectations to influence smaller businesses that are more  concerned with their bottom line. Nevertheless, sustainability compliance is trickling down, with more and more small businesses increasingly expected to have ISO 14001 certification – which covers environmental management – in order to qualify as suppliers.
But even if UK-based landlords have green leases, it can be harder to get data on energy use than for those based in Europe. Tenants are supposed to provide it, but they don't always have sub-metering – even though this has been a requirement since 2006. In Europe, data is more readily available to landlords, making it easier to own and implement a sustainability strategy. It can be a particular problem with full repairing and insuring (FRI) leases, where tenants take on the costs for repairs and insurance. The lease might be long, and their environmental priorities – even if laudable – won't necessarily include engaging with their landlord on strategy, or providing data on building use to inform the next refit after they have left. All parties need to be willing to drive change.
Placemaking
Another factor that is driving decisions in how buildings are constructed and refurbished is the impact of Covid-19. Offices are having to work harder to bring their employees back in, away from home comforts. Social and wellbeing elements are key, as are the perceptions of workers, meaning offices need to have a sense of place.
For example, industrial estates are starting to create green walls at their entrances; one delegate said she is adding more shower facilities and cycle storage to give people a greater opportunity to avoid driving and to travel to work healthily and sustainably. "There's no point in having a BREEAM building if people aren't going to use it in a sustainable way," she noted.
The higher education sector is also facing decisions about whether to convert office space into teaching space and how to attract students. During the pandemic, some universities had to employ people to flush the toilets in empty buildings every week to control Legionella. Even now, some university offices are only 20-30% occupied, but ventilation has been ramped up to protect against Covid-19 – which is hardly sustainable. In the battle to attract students – as well as tempting workers back to the office and attracting new talent – buildings are key.
"The real drive for students is about that in-between lecture time – those informal spaces, those co-working collaboration spaces," said Ian Grimes, Director of Estates at the University of Hertfordshire. "We try to create a campus that students want to stay at all day long," he added.
Rhiannon Jenkins, an Associate Director at Avison Young, says there's a generational shift in what is expected from office environments: "You need different spaces, collaborative spaces to motivate people to come in."
In practical terms, it can be more efficient to provide collaboration booths than to heat and ventilate an unused meeting room designed for more people than typically occupy it and who book it for longer blocks of time than they need. The question is whether estate owners can adapt their spaces quickly enough. For example, the partitions in the Lloyds building have lasted for 50 years because they were designed at the outset to be movable and modular, so are able to accommodate shifting patterns in working culture – which is something worth bearing in mind for refitters and refurbishers.
There are also practical challenges of rising expectations for clean air, increased litres per second of air and for CO2 levels to be displayed. Factors such as these can count towards WELL certification. The WELL standards encapsulate the belief that companies incorporating them into the work environment ultimately reap the benefit through increased productivity.
However, WELL standards are high, and some clients are hesitant about taking them on for refurbishments, where it can be difficult to ventilate existing spaces to a higher standard. Nonetheless, some clients and funders are asking for in-use pre-assessments to ensure the right provisions are made in advance.
Schemes such as BREEAM, WELL and Energy Performance Certificate (EPC)ratings are a useful shorthand for clients and investors, even if they aren't always specifically tailored to each individual requirement. However, expectations in achieving those standards are changing, which is partly being driven by prospective tenants. 'Excellent' and 'outstanding' are demanded more and more where 'good' would have sufficed just a few years ago.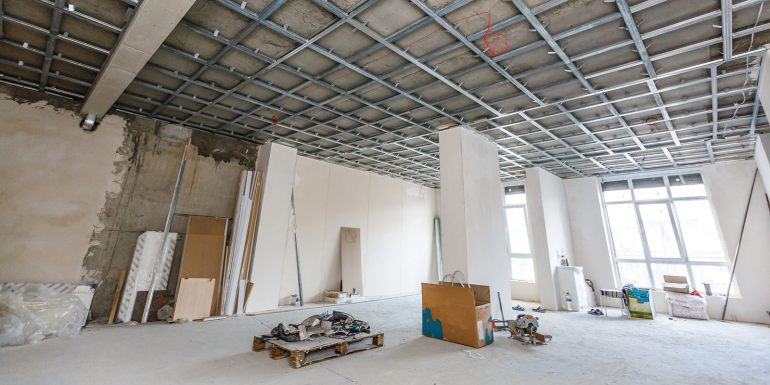 ---
Discussion delegates
Stuart Byles, ACIOB Director, Pexhurst
Lee Stuart, ICIOB Director, Pexhurst
Gavin Dunn, CEO, CABE
Adam Alexander, Director of Energy and Sustainability, Paragon BC
Daksha Mistry, Director, Trident Building Consultancy Ltd
Rhiannon Jenkins, Associate Director, Avison Young
Rob Brown, Construction and Project Manager, Mileway
Ian Grimes, Director of Estates, University of Hertfordshire
---
Product life-cycle
The life-cycle of products needs to be considered when fitting out buildings; this can even be built into agreements with manufacturers. Traditional suspended ceilings providing light reflection, sound absorption and the concealment of service conduits are often ripped out, reinstalled and ripped out over again; the discussion participants noted that there must be a better way. It can now be fashionable to leave some service conduits exposed and use other ways to make a space interesting, meaning smaller volumes of a building's fabric will be wasted during a refit. If structures are designed to be reconfigured – as the Lloyds building was – many resources can be saved.
That can come down to planning and design, and having the time to bring in the right experts before construction begins. The Get It Right Initiative is a group that aims to reduce the amount of error in the construction industry, which it says costs £21bn every year. Proper planning for sustainability and reuse could help reduce those costs, alongside mindfulness of how materials are used.
A delegate commented that they had noticed that in Finland, cultural differences exist because of the climate. The cold means it's important for a building to retain and release heat internally, so the focus for building engineers is on thermal mass. It leads to offices with exposed concrete floors, standard ceiling heights and adaptable partitions. This creates a raw industrial look that is also very practical. He suggested the same approach could work in the UK, but for the fact that we're used to having raised floors, suspended ceilings and hidden air ducts.
Construction is currently the UK's biggest producer of landfill, which presents huge sustainability and emissions challenges. How we plan the life-cycle of the materials we are going to use could help address this problem of waste. Although the pace at which we need to change our lifestyles is daunting, there are reasons for optimism. It is people who are driving change, with a focus on social impact and wellbeing.
The experience of the pandemic has accelerated the demand for healthy spaces, which has implications for building refurbishment, fit-outs and reuse. As Gavin noted, "Clients, organisations and building owners are having to completely reassess how they use their space, what they use it for and who is in it." Each refurbishment could be an opportunity to add value and create a positive impact for people and the climate. 
With great thanks to Pexhurst for hosting an informative discussion.
For more, visit pexhurst.co.uk
Image credit | iStock