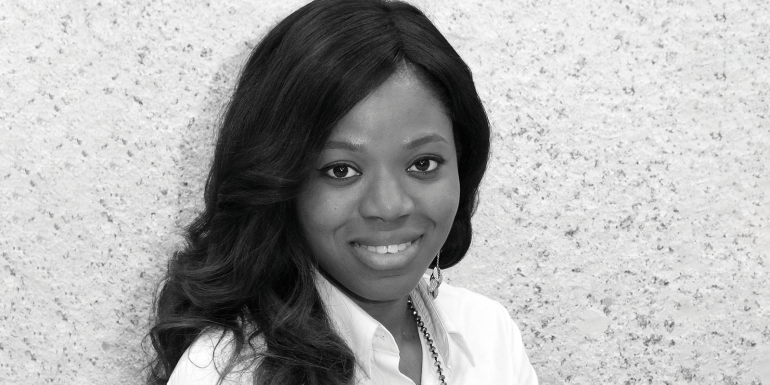 What drew Olamide Adenugba, Planning Director at T A Property, to an industry with an image problem for women and BAME people?
I was lucky that my dad started a business in the industry, so I had a natural route in. From the age of 16, I spent my summers in the offices, attending appeal hearings, working with the in-house architects and putting together the relevant documents for each application.
I did a construction course at college; of course, I was one of very few females and people of colour. I did a Property and Planning course at university, which was good because it allowed me to get an understanding of valuation, property management, property law and planning law. Having a holistic view allows you to understand not just your role but where you fit in the process. You understand how your decisions affect development costs, timescales, design, finance and funding options, because planning lies at the very centre of it all.
Drawn to planning
The process of reading planning policy and creating your argument to secure an approval for your client is what drives me. Calling your client to say you've got approval is thrilling.
Securing D1 change of use applications is notoriously difficult – in some cases more than others – and I like a good challenge. Many times I have found myself having to go to appeal – discussing the merits of a case with the council and the inspector, anticipating the comments of the council and having a response ready supported by the evidence needed to prove my own point. Trust me, it is an even better feeling to have an application refused and then won on appeal.
Planning can be a passionate business depending on your drive or focus. When you look at a building you begin to imagine how people will interact with it. What types of people will use the space? How can you make it better and give it a new life? This is especially true for niche work in the D1 sector: nurseries, medical facilities and religious groups. These buildings are community focused with many people flowing in and out of them. Each space is unique to the client, and planners must be creative with how they use space.
Different roles
Working as a planning consultant for the local authority and for a consultancy are quite different, despite essentially being the same job, because the focus is slightly different. The local authority works to enforce the rules set out in planning policy, which is down to interpretation, while consultancies try to work those rules to benefit their client.
In the current climate, planning is under the spotlight. Boris Johnson's intention to increase permitted development rules is, on the surface, a perfect way to level up Britain and help us to meet our housing targets. However, the proposed changes open the door for unintended consequences in terms of housing quality. In addition, community groups will become even more marginalised than now they already are when it comes to securing appropriate property and applying for planning permission.
I see planning as an ecosystem, the gateway to everything; it is what helps businesses to grow, homes to be built, and it provides public space to celebrate. It affects your quality of home life, work life and your health, and without it I believe there would be chaos. With the construction industry facing a significant skills gap in every area, I would encourage more people to consider planning as a career path.  
For more, visit taproperty.co.uk