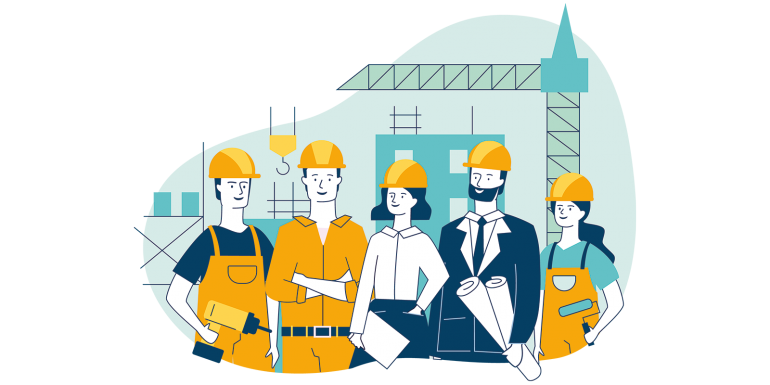 Jayne Hall, CABE Past President, delivers a rallying cry for unity in building control – and says this is the only way for the sector to tackle upcoming reforms
For me, one of the many highlights of CABE's annual conference in Milton Keynes in October had to be the moment where Nick Raynsford, Chair of CICAIR, sat alongside Lorna Stimpson, Chief Executive of LABC – both of whom are known industry-wide for their strong views and principles – and they unanimously called for an end to the bickering and backstabbing that has plagued the building control profession over the past decade.
It is right that we should be recognised for the key role we play in compliance, and it is right that users of our services should have confidence that we will do our jobs thoroughly and competently. And yes, Dame Judith Hackett was correct to observe that consumers should not have the liberty to call the shots, and she was rightly critical of the systemic failures across the board. That said, I disagree with her comment that professional bodies have been slow to address these – I know how much work has been going on behind the scenes to ensure CABE members hit the ground running when mandatory registration arrives.
The government too has consulted and listened – and, with the Building Safety Bill, change is coming. But it is building control providers who need to take ownership of this and take back control. No longer should we be trapped in a Dutch auction, fearful that if we do not tailor our services to customers' demands we will lose their business.
The reforms coming with the Building Safety Bill are hard-hitting; they require all of us to take a long look at ourselves and reflect on our values, knowledge and experience. More importantly, we are going to be required to prove that we have the competence to do the job. A lot has been achieved already in getting industry recognition. After many years without specifically targeted degree-level training, young entrants may now choose courses that specialise in building control. New dedicated and accredited degree courses and apprenticeships are on offer, as well as defined competency standards to ensure consistency in our training. This has been achieved since 2017, through collaboration with the education sector and industry.
Consistency and compliance
Whether we are operating in the public or the private sector, consistency and competency in compliance checking has to be the first order of the day. This message was delivered loud and clear during the two days of the conference, where there was much healthy debate and a refreshing air of positivity as we embrace a new and as yet still slightly unclear regime. It was helpful to hear from Peter Baker, the new Chief Inspector of Buildings, that although a framework based on the successes of the Health & Safety Executive (HSE) model will form the basis, the new regime will still likely involve a process of testing, learning and evolving.
A huge amount of work has been going on in the background to ensure the correct standards and training will be in place well before it is mandatory for construction professionals – and particularly those working in building control – to demonstrate their competence. It may not have been a level playing field under the current regime of local authority building control versus private commercial approved inspectors, but the sector needs to align and ensure that building control is delivered fairly and consistently by both. In order to reach this point, we need to talk openly and frankly about what is wrong – or rather, what has been wrong in the past – and we need to avoid falling into the blame trap that has caused so much division, confusion and mistrust.
One thing is for sure: it is no longer helpful or appropriate for people working in building control to berate or belittle their competitors. It is not a battle for precedence. We will not regain the public's confidence if we cannot conduct ourselves in a professional manner.
The way forward is to show that those working within building control are united in raising standards and delivering an ethical, consistent and competent service to ensure our buildings are properly built and safe to use – to send a message that corner cutting, shortcuts, substitutions and designing on the hoof are no longer acceptable. Just as the uncomfortable truths from conference speakers challenged us, so we must challenge others to raise their game too.
Voices of discontent
Some have already questioned the way in which our sector has been challenged, asking whether the proposed HSE-led regulatory approach is the right way. Maybe it's not perfect – but what it is, after wide consultation, is the best route forward given the constraints and limitations of the current system.
So, as I watched the conference message feed and saw a question about bias when CABE secured a key representative from LABC to speak alongside other industry leaders, I wondered whether it is helpful to maintain an us and them approach that, to the outsider, looks like petty squabbling and back-biting?
If you work within local government, you'll be aware of the tremendous changes that all councils have been through, and continue to go through, to eliminate inefficiencies and poor practice. It can be argued that some of this change has been a long time coming, and some has been detrimental to maintaining high standards of building control service delivery where resources have been savagely cut. This is why the LABC sector has been consistently seeking to improve how things are done: to ensure that local authority leaders are aware of their statutory duties against a backdrop of achieving a competitive service and the challenge of retaining the best staff in a diminishing talent pool of skilled individuals. Every sector of UK industry and commerce is currently struggling to fill job vacancies, and building control is no exception. There will inevitably be movement across the sectors. This is why we must unite the building control profession.
A majority of building control surveyors and inspectors will have learnt the ropes within a local authority environment, and some will have built their careers without ever having been exposed to the complex interactions of the many tiers of governance in a council environment. Each of us will have our own individual experiences to bring to the table.
Now we know that we will be required to demonstrate our capability to do our job, we cannot shy away from examining our own standards. We must stop placing blame on other factors or justifying poor levels of performance on the very system we work within. We need to acknowledge there may be gaps in our skillset and take steps to remedy them, or limit our input to that which we do know. We must speak up when we feel things aren't right: we need to put safety and the public interest at the forefront of everything we do and every decision we make.
And if we encounter poor practice, incompetence, ignorance or deliberate activity to evade the rules, we need the knowledge, experience and competence to recognise this and the confidence to call it out and challenge it. And to do so openly without fear of reprisals, whether we are employed in local government or in the private sector.
I call on everyone working within building control to take heart from the united messages that came from the CABE event. The time is now. Let us move to bring about that change – remembering that we are better together!
Jayne Hall FCABE PPCABE is the immediate Past President of CABE and a Principal Building Control Surveyor at Cook Brown Building Control. She was previously a Built Environment Enforcement Manager and former President of LABC.
Image Credit | Shutterstock