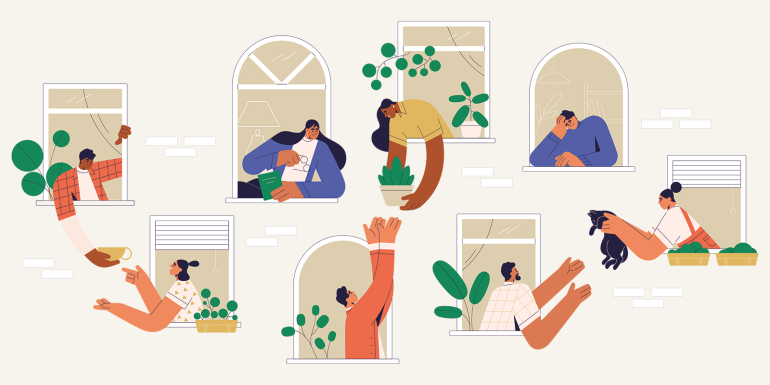 Robert Walton, Chief Operating Officer at Constructionline, discusses the rise of social value, how it benefits the wider supply chain and the role of procurement in supporting its rise
There's no denying that social value is increasing in importance for building engineers, buyers and suppliers alike; it's widely recognised that we can do more to help change the communities we build in for the better.
Although social value is a frequently used term, its meaning can be broad. The UK Green Building Council's categorisation is therefore a useful guide as it defines social value under three key themes: economic growth; health and wellbeing and the environment; and strength of community. How social value looks in practice depends on what is needed most in the community where a building project is located.
It's not just communities and their residents that gain from social value – the concept has wider benefits for construction buyers and suppliers. This includes better corporate social responsibility credentials, increased competitiveness during tender processes and the ability to attract better candidates for jobs, all of which help future-proof an organisation. Social value is therefore transforming the way construction projects are tendered for, won and executed, and forward-thinking companies must keep up to continue to thrive. The importance of social value at the point of procurement is therefore key.
Procurement
Since January 2021, all bidders on public-sector projects have been required to set out what they will deliver in terms of social value and how they will deliver it. Their response accounts for at least 10% of their bid evaluation score, so suppliers can't afford to overlook it. Social value is also rising in importance in the private sector. We at Constructionline have seen evidence of this since the launch of our dedicated social value pre-qualification question set. Within the first four weeks, we verified 2,400 suppliers against the question set; we now have more than 10,000.
As well as proving how they will help achieve social value when bidding for a project, suppliers also need to ensure they are fully showcasing the social value they have created for past projects. In our experience, suppliers have more to talk about than they might think. Our social value question set covers a wide range of areas, including: equality, diversity and inclusion; working conditions; mental wellbeing; the gender pay gap; and community engagement – which shows how broad a topic social value can be.
For buyers, it is key to find suppliers who are also making social value a priority, as is ensuring they don't lose sight of the essential elements required for any successful project. Factors such as quality, compliance and health and safety continue to heavily influence the awarding of any public or private sector contract. These must all be considered and qualified at the point of procurement.
The importance of social value is only going to increase as the spotlight is shone further on the ethics of the construction industry. It must be treated with the same urgency as safety and compliance, which are already key factors of the procurement process. Building better is here to stay, and it will benefit us all.
For more, visit constructionline.co.uk/social-value
Image credit | Shutterstock