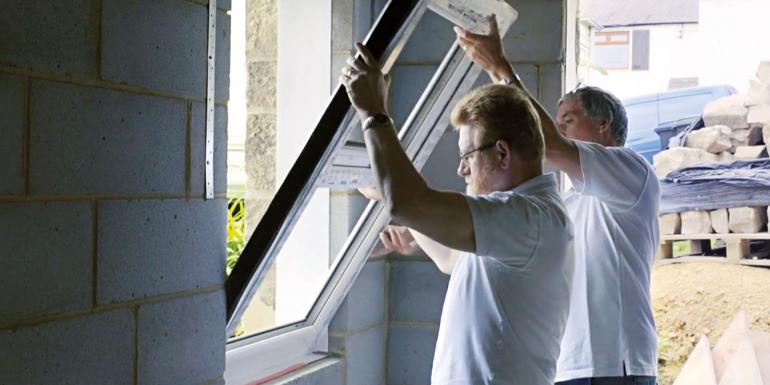 Andy Swift, Sales and Operations Manager UK & ROI for ISO-Chemie, says changes to building regulations will impact the energy efficiency of windows and doors.
Under current regulations, all new building designs are benchmarked against parameters such as the thermal performance of materials, the orientation and size of windows, airtightness, and heating and ventilation systems. The designs must comply with these if they are to progress to the development stage.
Proposed changes to reform Part L of the Building Regulations will see provision for stricter standards and compliance procedures around energy and ventilation performance in homes across England. In particular, the move reflects the government's eagerness to see proposals for current standards, outlined in Part L of the Building Regulations, to be adapted to future-proof homes against increasingly strict carbon emissions targets.
At a time when the built environment accounts for more than 40% of UK carbon emissions, construction and specification products manufacturers are looking for the regulations to drive more stringent energy standards.
The heart of the problem
Undeniably, home insulation installations are among the cheapest carbon-cutting measures, reducing energy bills by £100 a year on average. However, the cancellation of government incentives has seen a 95% fall off in this area since 2012, according to the Committee on Climate Change.
Evidence points to doors and windows to be among the biggest culprits when it comes to energy-inefficient homes. Indeed, in the light of product innovation, it's criminal that so many fenestration installations remain unchecked or unregulated, leaving a legacy of problems that last for years and cost hundreds of thousands of pounds to rectify.
In the UK, the majority of windows are generally sealed with silicone, which is a good weather proofer but a poor insulator. A 5mm bead of silicone has a U-value of around 2.2Wm2/K. Bearing in mind the minimum U-value for the window is 1.6Wm2/K, you can see the discrepancy. Using tapes, this U-value is protected to 0.6Wm2/K. Imagine a 70mm deep PVCu window of 1,800 x 1,200mm, with a 20mm gap around the perimeter – the thermal leak area is the size of a computer tablet.
Heat will always find the fastest exit as it hits the A or A+ rated window, and invariably this emanates from the 10mm or so expansion gap left around the window following fitment. This is normally left empty, but some amount of spray foam can be injected to fill the void before a silicone trim is applied for a smart looking finish. As expedient as this might sound, none of these solutions create a measurable, long-term, high-performance thermal, acoustic or airtight barrier – the U-value of the installed window is simply reduced, which leads to heat escape and financial loss.
One option is self-adhesive foam sealing tapes, which use smart foam impregnated with different substances to create a measurable U-value as low as 0.6W/m2K, offer thermal insulation and acoustic sound reduction by 63dB. They are also weather tight against rain and hurricane-force wind speeds.
The challenge remains for technologies to provide those responsible for designing the built environment with the confidence to assure customers that energy efficiency is at least as good as the window.      
For heat-saving fenestration solutions, visit iso-chemie.eu/en-GB/home/