Professor Carlos Moreno has won the third OBEL Award with his theory of user-friendly urban areas
When architect and senior university professor Carlos Moreno proposed the 15-minute city model five years ago, he says people considered it a good idea but a utopian concept – mainly because they thought it unrealistic that everyone should work close to home.
Then Covid-19 happened. Along with the radical transformation of working patterns, Carlos says the pandemic meant people discovered the possibility of using digital technology to gain more freedom in their work-life balance and to replace commuting with useful time for living. "Covid-19 is the spark for transforming our cities," he adds.
The idea behind the 15-minute city is that cities should be designed (or redesigned) so that all residents are able to access their daily needs (housing, work, food, health, education, culture and leisure) within the distance of a 15-minute walk or bike ride. This greatly reduces traffic and carbon dioxide emissions and increases the health and wellbeing of residents. The model, which can be adjusted to local cultures, conditions and needs, has already been implemented with great success in cities such as Paris, Chengdu and Melbourne.
According to the OBEL judges, the 15-minute city is a beautiful and intuitive vision that has the potential to vastly improve the lives of hundreds of millions of people worldwide and to help create a healthier planet.
The 15-minute city gained traction globally during the pandemic, when the urban network C40 Cities decided to promote the model as a new roadmap for a post-Covid world. Carlos notes that, as the initiative was implemented in Paris, "I was contacted by mayors around the world telling me that they were implementing the 15-minute city in their city."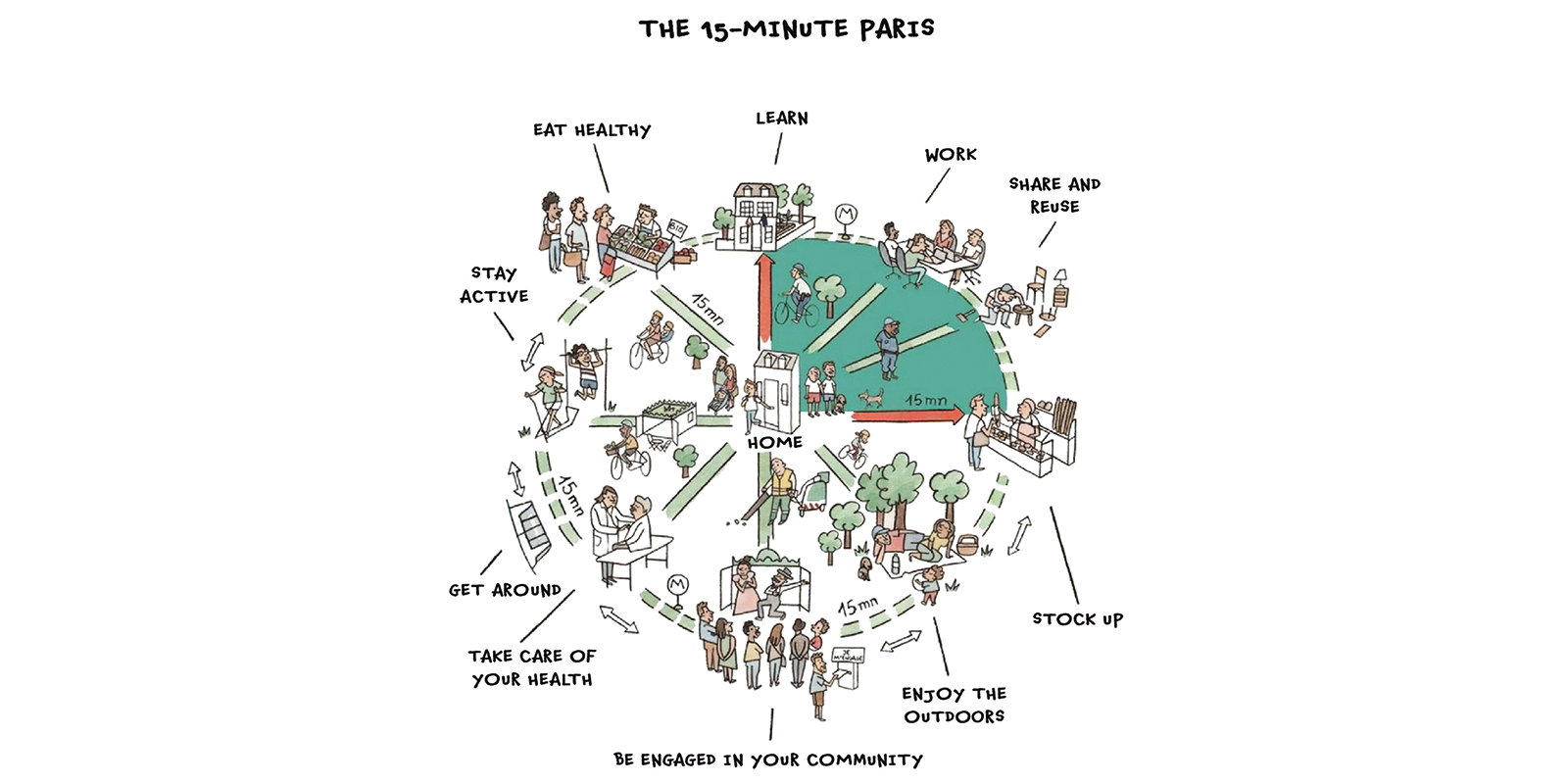 Climate change
Carlos was initially a proponent of smart cities, but his focus has shifted to climate change. "We need to consider cities as complex systems and imagine new ways 
to generate adaptable solutions. This is how I came to propose the living city instead of the smart city. We need to abandon this idea of the city controlled by technology," he says.
"Architects generally focus on a building and the functionalities inside. But we need to develop a holistic vision: buildings are part of the ecosystem. With the current climate emergency, it is necessary to have an adaptable environment in the city if we want to be resilient."
He also acknowledges that the 15-minute city promotes walkability and cycling in big cities, and that it may not be possible for people to access all essential urban functions by foot or by bike in areas that are less dense. So, an experiment in southern France is under way to understand behaviour at a lower level of density: the 30-minute territory, based on the same scientific concepts.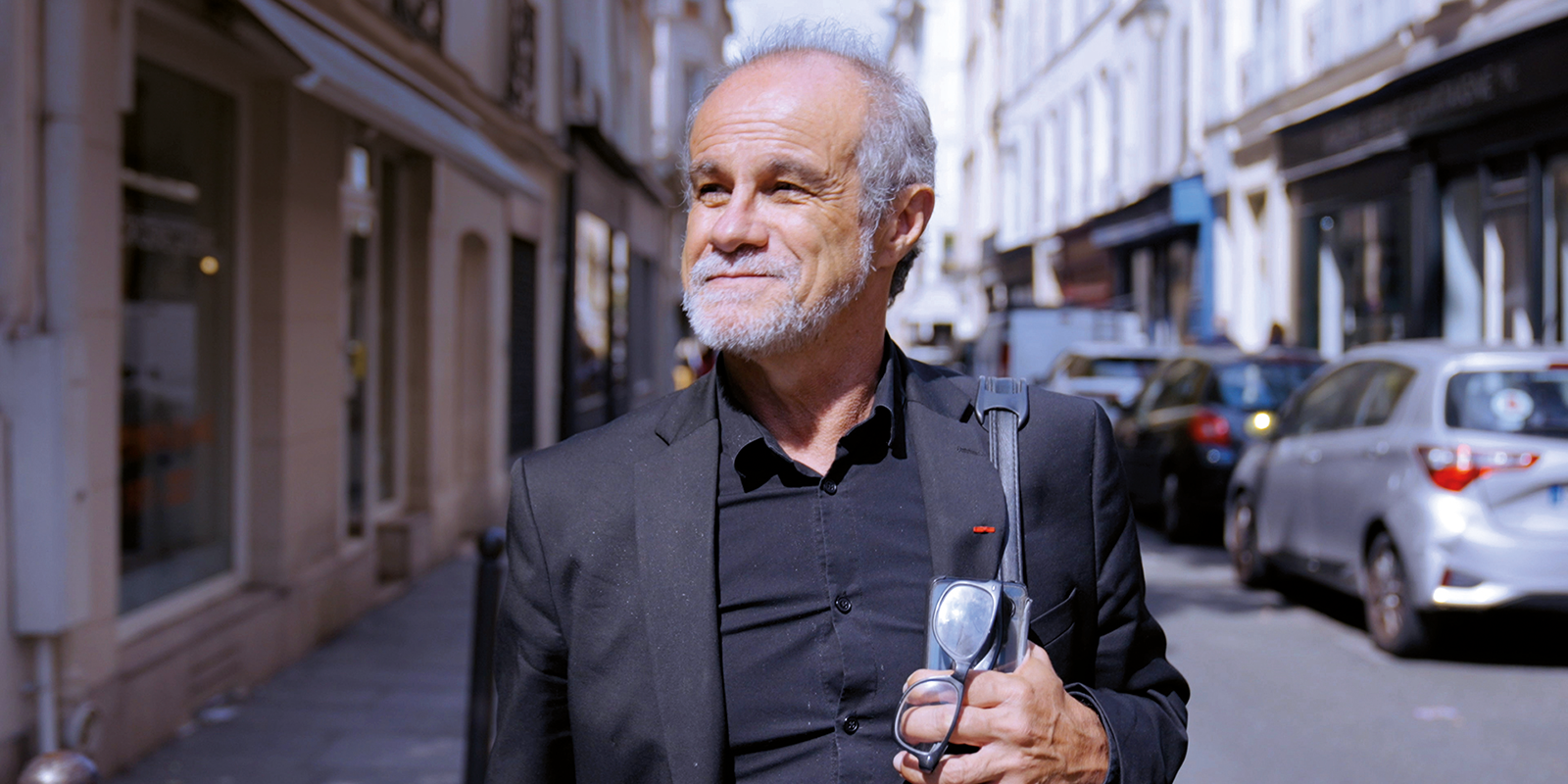 ---
Benefits of the 15-minute city:     
better health and quality of life: less commuting time, giving people more free time; increased physical and mental health benefits of active travel; better air quality; easy access to healthy food options; quality green spaces; and stronger community ties, reducing loneliness     
a more sustainable city: lower emissions from cars; more trees, vegetation and green spaces, which also eases the urban heat island effect, reduces flood risk, and improves biodiversity     
a more equitable and inclusive city: more public spaces, both indoors and outdoors, in which to play, mix, and socialise; support for neighbourhood businesses and entrepreneurs; street design and active travel schemes for the most vulnerable users; a stronger sense of community; and     
a boost to the local economy: more footfall for local high streets; more local and diverse employment opportunities; more productive use of buildings and street space. 
---
The OBEL Award is an international prize for architectural achievement. For more details, visit obelaward.org
Image credit | Søren Bang Clemmesen | Micael | Emilie Koefoed for the OBEL AWARD