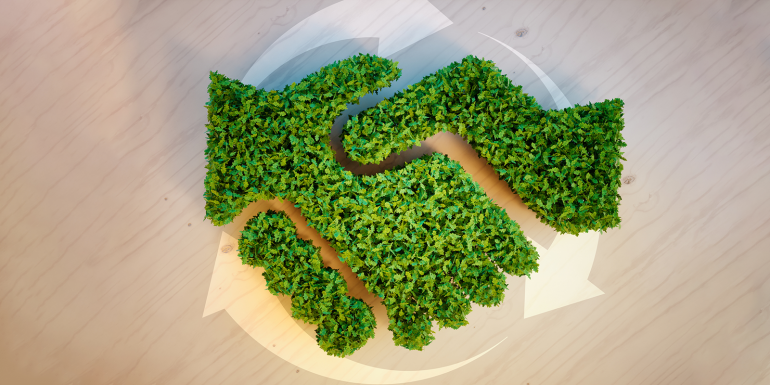 CABE and 27 other members of the Construction Industry Council (CIC), together with the UK Green Building Council, the Edge and the University College of Estate Management, have jointly pledged to work together to tackle climate change. They have issued a joint statement that recognises that the breakdown in global climate and biodiversity as a serious issue and that the built environment is a major contributor.
The 28 signatories to the statement acknowledge that the built environment accounts for almost 40% of energy-related carbon dioxide emissions while having a significant impact on natural habitats. To this end, the signatories have established a Climate Change Panel, formed from leaders within each profession and convened by CIC, to aid collaboration and shared endeavour between the professional bodies. The panel will:     
Drive a net zero carbon emissions pathway     
Identify and promote examples of best practice carbon reduction, climate resilience, biodiversity protection and improvement     
Encourage thought leadership and innovation to bring about change     
Share best practice in terms of education accreditation, membership qualification and CPD development     
Provide advice on all matters relating to the mitigation of the climate change and biodiversity 'emergencies' and the appropriate adaptation of the built and natural environment.  
On behalf of members and with the advice of the Climate Change Panel, CIC will:
1. Support and provide co-ordination and information exchange for the climate change and biodiversity action plans and activities of individual CIC member organisations.
2. Work with the professional bodies to develop partnerships with governments, the Committee on Climate Change, the Construction Leadership Council and other governmental and non-governmental organisations in pursuit of these objectives.
3. Communicate activities both internally and externally, including through the publication of a regular Climate Change and Biodiversity Digest.
Stephen Hodder MBE, Chair of the CIC said: "Those in the built environment have an enormous role to play in reducing carbon dioxide emissions from new and existing buildings and infrastructure. We hope in forming this unprecedented alliance our collective skills, knowledge and influence will drive necessary change."  
Download the statement at bit.ly/CCandBEstatement
Image credit | iStock