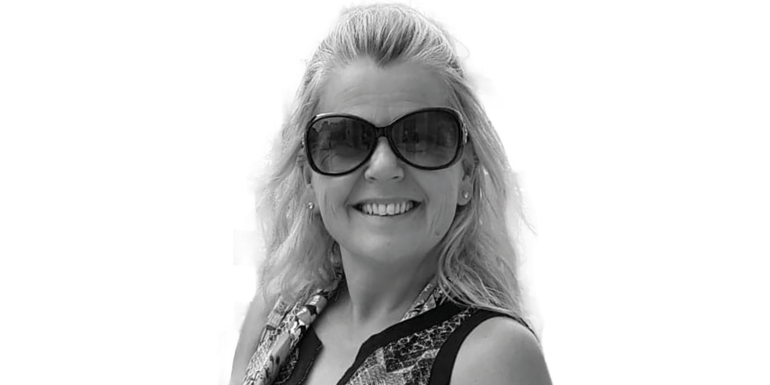 Alison Durie changed career from working in homelessness and social care to become a building surveyor. She graduated in 2021 with a First and won CABE's Best Final Year Student award
When did your interest in the construction industry develop?
When my husband retrained as a building surveyor in 2000. I had been working in housing, and although I dealt with a wide range of repairs, my knowledge of construction was limited. If I knew then what I know now, I would have made many different decisions.
What was your route in?
Following a career in roles related to public service and management, I decided to go back to study at University of Wales Trinity Saint David and train as a building surveyor to join my husband's business. Although I had a lot of existing knowledge, I needed to understand the basics of how buildings worked.
Were there any barriers because of your gender?
I was the only full-time female student on the course; one other woman was studying part-time and another was studying construction management. I didn't experience barriers due to my gender, but being a mature student I was more self-conscious of my age.
One of the biggest barriers women encounter throughout their career path is childcare. The UK has a history of providing inadequate and unaffordable childcare. Much more needs to be done in this area to support women who want a profession and a family. The UK has a declining birth rate, which I feel has worsened because women are forced to choose between a family or a career, and until this problem is addressed it will only get worse. Childcare needs to be accessible, affordable and reflect the working hours and patterns expected of the workforce.
What are the current challenges you face?
People don't expect women to be building surveyors. When out on jobs with my husband, people assume I am just tagging along for the company and it's him who's the surveyor! They don't expect me to be able to provide pertinent information.
What question do you get asked most often?
How to deal with dampness. We specialise in traditional construction, and as such deal with a lot of older buildings that have suffered from long-term dampness issues. In almost all cases, the client has been poorly advised – resulting in the symptoms being treated rather than the causes identified and rectified. This is normally due to a lack of understanding – the initial advice is to promote companies that sell damp-proofing products as supposed solutions without identifying any of the root causes of the defects.
What do you believe is the biggest challenge facing the industry?
The biggest challenge I experience is the poor-quality information that has worsened the problems. The lack of overall knowledge and understanding of the basic principles of traditional construction is frustrating.
What do you think can be done to encourage more people to consider a career in engineering and construction?
Education needs to be inclusive for all genders at a much younger age and needs to give access to a full range of subjects that are based in reality – for example, with taster modules that cover subjects in construction using a range of materials and construction methods. Exposure to all career opportunities needs to be much wider, with much more effort put into the curriculum.