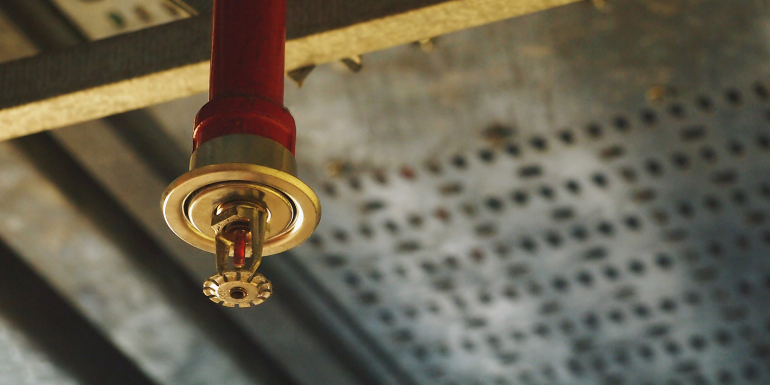 The government has published an amendment to the statutory guidance to building safety regulations – otherwise known as Approved Document B. These changes will ensure sprinkler systems and consistent wayfinding signage are mandatory in all new high-rise blocks over 11m tall when they come into force. Leading industry bodies have jointly welcomed the measures especially after many had submitted evidence and called on the government to require the installation of sprinklers in all new and converted residential buildings, hotels, hospitals, student accommodation, schools and care home buildings of 11m in height or above, as well as the retrofitting of sprinklers in buildings when relevant refurbishment takes place.
The response to the consultation proposes lowering the height threshold for sprinklers in new blocks of flats and introduces new guidance on wayfinding signage and evacuation alert systems. These amendments reduce the height threshold for sprinklers in blocks of flats from 30m to 11m and introduce new guidance on consistent wayfinding signage in blocks of flats over 11m to assist firefighters.
The government has noted that the evidence submitted clearly demonstrated: "The benefits to life, safety and in reducing the degree of damage by installing sprinklers in blocks of flats." It noted that 11m – the new minimum height for buildings in which sprinklers must be installed – is the upper limit for most external fire-fighting capacity.
Picture Credit | Shutterstock