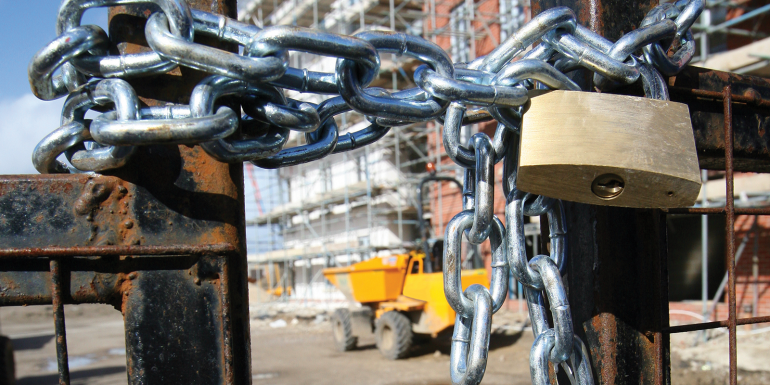 Leading the way in the crisis
As the situation changes on a daily basis, you can keep up to date with developments from a trusted source at cbuilde.com. You can also access FREE CPD at bit.ly/BEwebinars
CLC Industry Task Force
This has been set up to work with the Department for Business, Energy and Industrial Strategy and Government to protect the present and future of the construction industry, in response to the Construction Leadership Council's (CLC) remit. The task force includes CEOs of a small number of organisations, including the Construction Industry Council (CIC), who hold virtual meetings to provide a measured and informed daily response and resources to support the industry during Covid-19 and its aftermath.
These Coronavirus Digests, with the latest government advice and updates from the construction industry, are available here: bit.ly/BEcicC19 The CIC has requested that any members with information, data and/or ideas that may be helpful to the work of this task force please contact the CIC Chief Executive on [email protected]. The CIC is also conducting a series of webinars with expert opinion on various aspects of the current crisis. For details, please visit bit.ly/BEcicWebinar
Site operating procedures
The government has confirmed that construction sites should continue to operate during the current coronavirus pandemic. Alok Sharma MP, the Secretary of State for Business Energy & Industrial Strategy, has confirmed that the CLC's Site Operating are aligned with Public Health England (PHE) guidance and must be implemented in the workplace. Build UK, part of the CLC Industry Task Force, has made the most up-to-date procedures available at bit.ly/BE-sitesCV19
---
Protect workers or face the consequences
The British Safety Council has backed a joint statement from the Health and Safety Executive (HSE), the CBI and the TUC calling for employers to ensure safe working conditions during the coronavirus outbreak. The British Safety Council's Lawrence Waterman said: "Coronavirus has presented us with a new set of challenges, but it should not undermine our principles – good health and safety practice is about working together to reduce risks, and those principles should be applied to making work safe during this crisis."  
Read the statement in full here bit.ly/BE-tuc-SD
---
Emergency Plan to Save UK Construction
In light of research in March that showed nearly half of all companies in the sector face potential failure in the next three months without support, the Construction Leadership Council wrote to the Prime Minister setting out essential actions to secure the future of the sector:     
Suspend PAYE and CIS tax due to HMRC in April and May for construction and consultancy firms and workers with no financial penalty     
Defer/cancel Apprenticeship Levy payments for the duration of the crisis   
Government to advise all public sector clients, regulated utilities and firms in the private sector to expedite cash flow throughout the supply chain   
Support the directors of micro-businesses, who currently fall between the support provided by the Job Retention Scheme and assistance for the self-employed     
Direct all government bodies to release all retention monies     
Extend the £25k SME business continuity grants scheme to the construction sector.
In addition, the sector has asked for clear and visible encouragement that the production of building materials continues where possible, and that electrical, plumbing, and general builders' merchants remain open so that the industry can function.
---
Future planning
Home Builders Federation has asked housing secretary Robert Jenrick to extend existing planning permissions by 12 months, defer section 106 and Community Infrastructure Levy (CIL) payments and clarify the status of business rates and council 
tax on homes that can't be sold during lockdown.
Its Executive Chair Stewart Baseley is also looking into ways the government can help the industry once measures have been lifted, noting that housebuilding can play a key part in helping the UK's long-term recovery. The industry needs to be in a position to be up and running as soon as it is safe and sensible to do so; especially since there was a severe housing shortage before Covid-19 and the industry will be playing catch-up once things return to normal.
It has been suggested that professionals could use downtime for planning, technical work and looking into alternative methods of construction such as modular building. 
---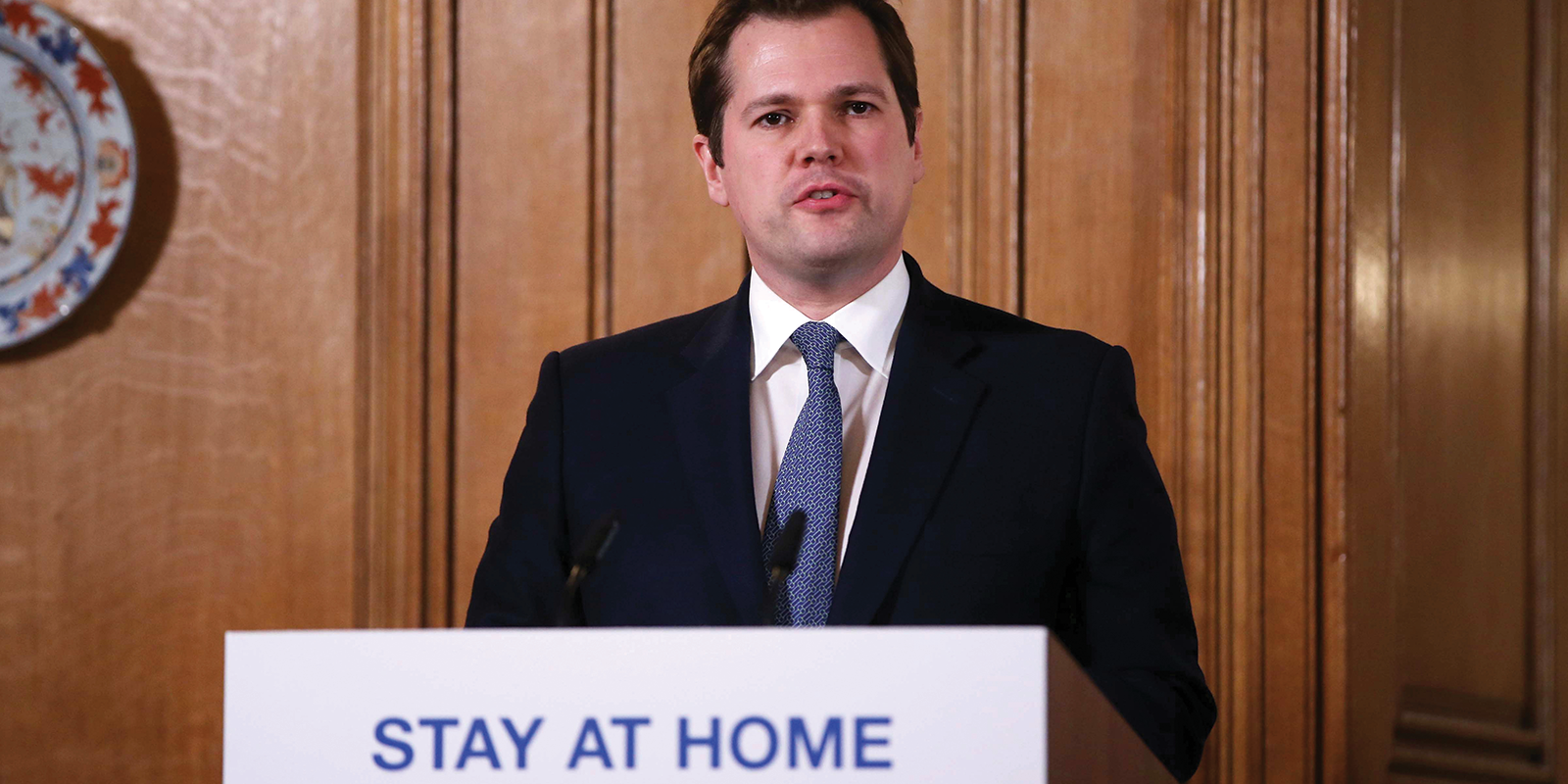 Dear colleagues
On 3 April, Robert Jenrick, Secretary of State for Housing, Communities and Local Government Ministry of Housing, sent a letter detailing the government's plan to reform the building safety system in response to the consultation Building a Safer Future; remediation of unsafe cladding, including the impact of Covid-19; measures to be included in the forthcoming update to Approved Document B; and action on the mortgage and insurance industry for mortgages for properties in high-rise residential buildings through valuation using a new EWS1 form.
The letter outlined the role of a new regulator and a comprehensive duty holder regime for each stage in the lifecycle of a building through design, construction and occupation, including those buildings already occupied. It notes the establishment of a national construction products regulatory role and the importance of the continued removal of unsafe non-ACM cladding with an additional £1bn fund for social sector landlords and private sector building owners to do so. The letter noted the ongoing challenges presented by Covid-19 and how work to remove unsafe cladding would continue as a priority throughout.
It also noted that in May, an update to Approved Document B (following the government's consultation between 5 September and 28 November 2019) will be published that will include provision of sprinkler systems and consistent wayfinding signage in all new high-rise blocks of flats over 11m tall. The letter disclosed efforts to support those whose mortgage and insurance evaluations have been affected by the non-ACM cladding and the challenges faced – particularly by fire safety engineers – in accessing adequate Professional Indemnity Insurance.  
Read the full letter and supporting documents here: bit.ly/BE-SoS
---
CITB skills and training fund
The Construction Industry Training Board (CITB) is refreshing its Skills and Training Fund to support businesses through Covid-19. Since its launch in 2015, it has awarded £21.6m to 4,800 micro and small companies (under 100 employees) to provide training. Now CITB is increasing the amount of funding available and widening the scope of eligible training to allow companies to invest in new ways of using technology, e-learning and upskilling staff to emerge stronger flowing the current crisis.  
Visit citb.co.uk/skillsandtraining
---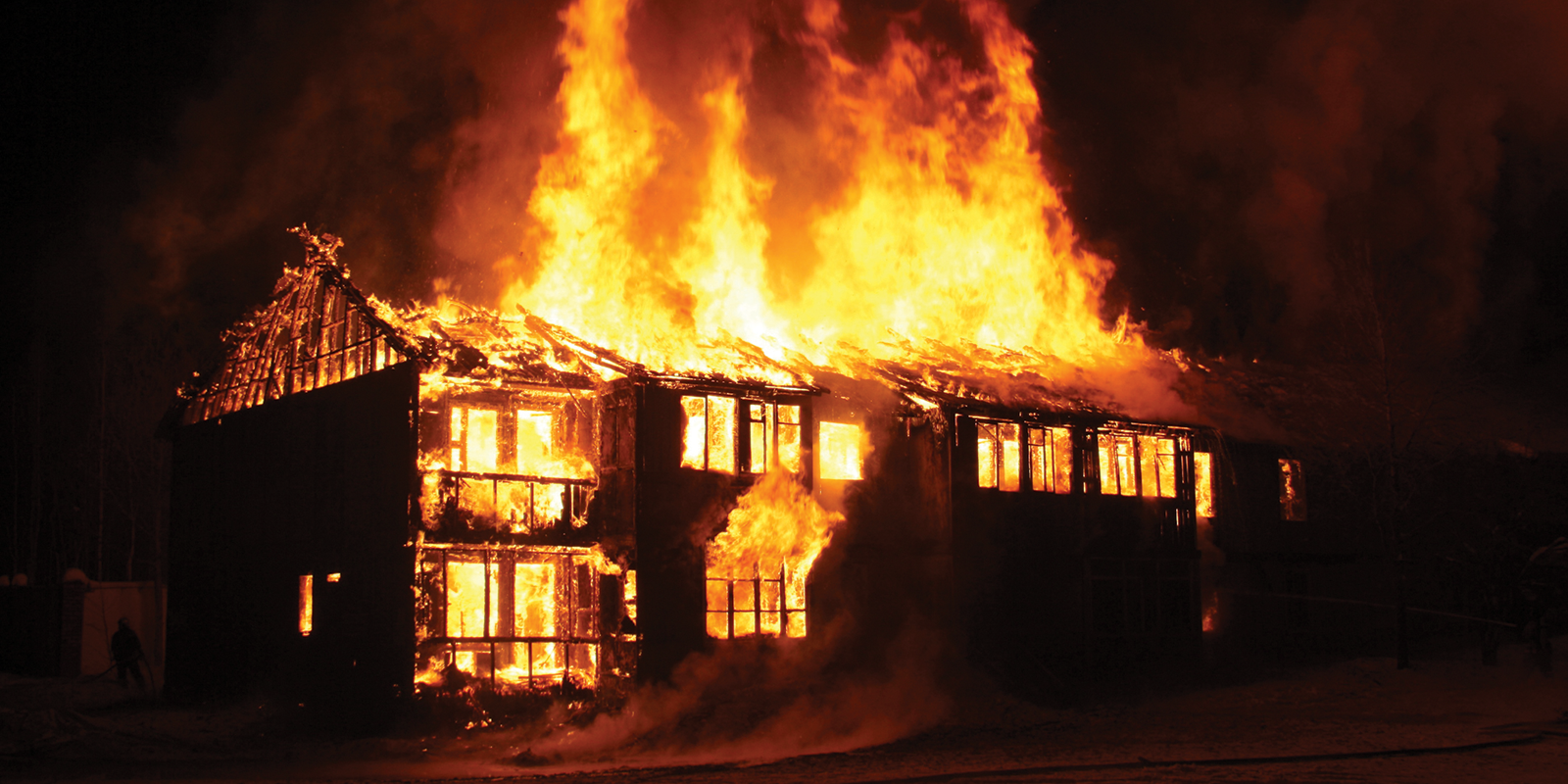 Fire safety collaboration
The European Association of Passive Fire Protection (EAPFP) has endorsed the aims of the European Fire Safety Alliance (EuroFSA) following a meeting earlier this year to discuss opportunities for co-operation. EuroFSA is an independent alliance of fire professionals that exists to reduce risk from fire. It recognises that the majority of fire deaths and injuries happen in the home and affect the most vulnerable in society. Its goals are to campaign for better regulation in areas that improve home fire safety and to be an authority on fire risk based on a strong statistical evidence base. The EAPFP also campaigns to raise the standard of fire safety in buildings, to enable building owners in Europe to obtain good and reliable passive fire protection products, which are properly installed so they deliver the declared fire safety performance.
---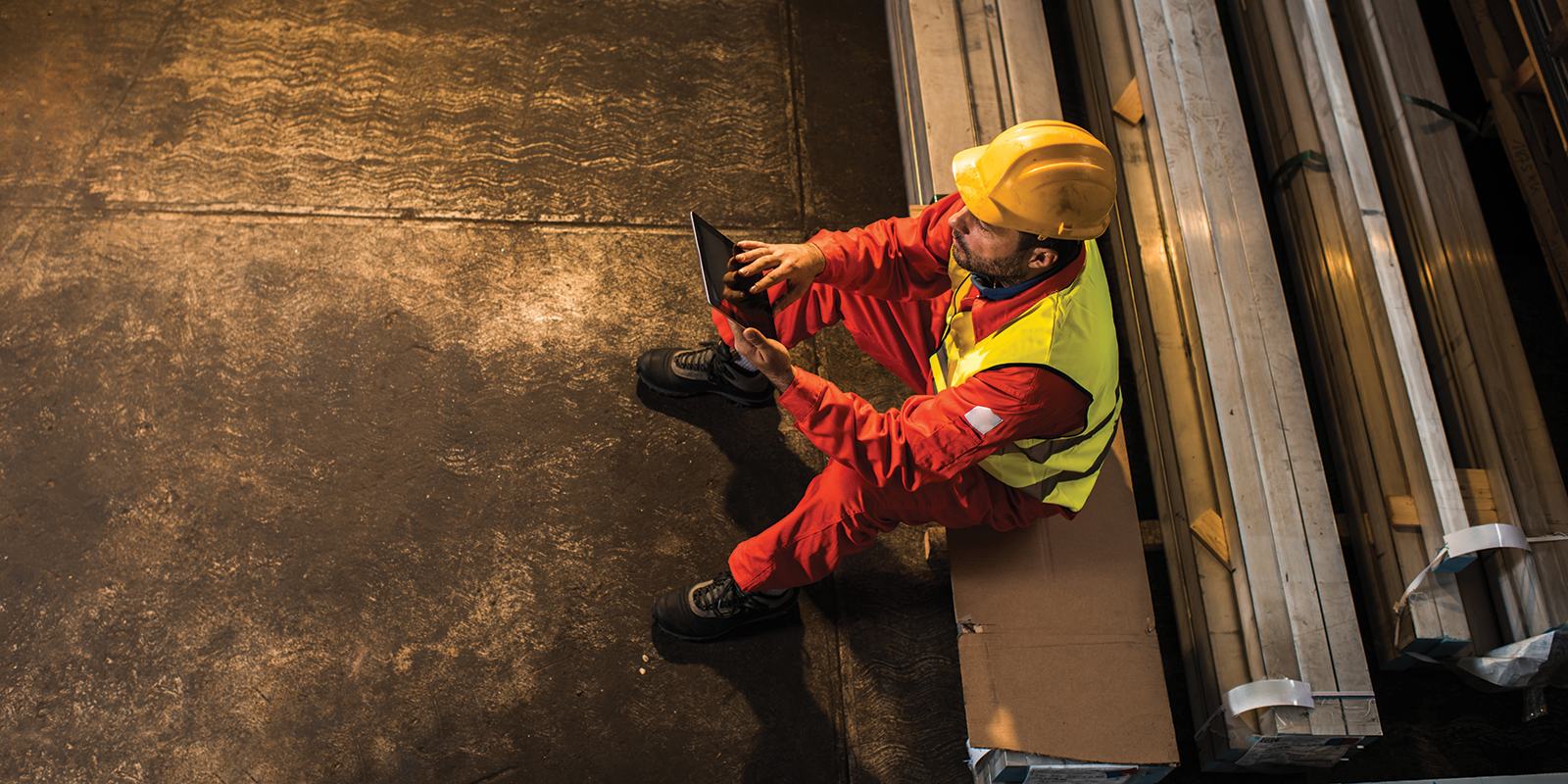 Wellbeing Workshops
Calls to the UK's Construction Industry Helpline increased 25% in just 10 days reflecting the rising levels of anxiety within the sector. To offer support a series of free online lunchtime workshops have been running since mid-April for people working in any capacity  in construction.
From mindfulness and meditation to resilience and controlling stress, anyone can take part in these bite-sized online sessions as long as they have access to an email address and access to the internet, whether via smartphone, tablet or laptop.
Another vital source of information, advice and guidance is The Lighthouse Club's Construction Industry Helpline (call 0345 605 1956 or mobile app for Android and iOS), which helps people experiencing stress, anxiety or depression as well as providing access to other areas of support such as anger management, drug and alcohol dependency, debt management, legal advice and emergency financial aid.
Mates in Mind has also produced a free Manager's Guide resource to support managers in starting vital conversations and taking steps towards tackling mental ill-health in their workplace. Recognising that employers are not mental health experts, the guide translates clinical information and advice from mental health professionals into something that is pragmatic and do-able in the working environment.  For full details on Construction Industry Solutions mindfulness and meditation workshops please visit:  bit.ly/BE-CoinsWS
Download the Mates in Mind guide here: bit.ly/BE-MiM 
---
New safety video from NAPO
The latest offering from NAPO, safety with a smile, is Napo in… work at height available to watch here bit.ly/BE-napo-WH
---
International Safety winners  
The British Safety Council announced the 2020 International Safety Award winners. A total of 509 organisations from across the world achieved prestigious recognition of their work in health, safety and wellbeing.  View the full list of winners here: bit.ly/BE-britsafe20
---
Grants and loans offer lifeline
The Federation of Master Builders (FMB) said that construction output has fallen at the fastest rate since the financial crisis a decade ago and grants are needed to keep SMEs afloat. Brian Berry, Chief Executive of FMB, said: "While government advice remains to keep sites open, for many firms this is unfeasible and unsafe. Most domestic sites are closed, and even house builders are struggling to keep going as materials are in short supply. This is having a big financial impact on the sector, particularly on small- and medium-sized firms. Cash grants not linked to business rates – almost 90% of small builders don't operate from an office – are needed now to bring SME construction back from the brink."
In addition, the FMB has asked the Chancellor to address the blockages in the Coronavirus Business Interruption Loan Scheme (CBILS). A FMB survey of 579 members in April that found:       
50% of FMB members who had applied found the process either 'somewhat' or 'very difficult'       
10% of FMB members had been rejected and 84% were still waiting to hear back from their bank       
29% of SME house builders believe they are not able to apply for a loan  
Local builders are being asked for a personal guarantee on application or being forced to take out a high-interest overdraft.  
"While we understand the immense pressure banks are under, the Coronavirus Business Interruption Loan Scheme needs to be fast-tracked and the criteria clarified as soon as possible," said Brian.
---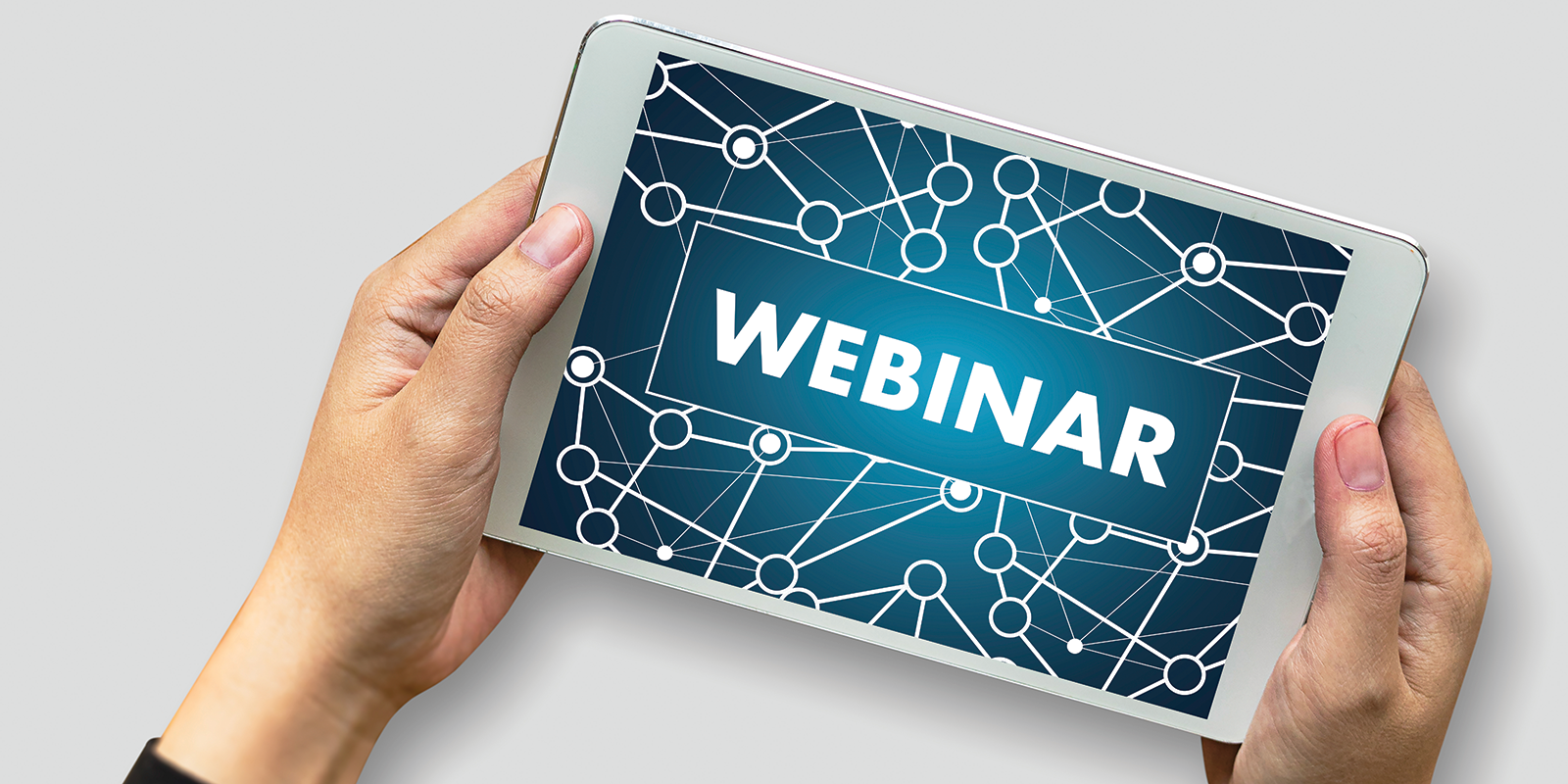 Webinars and free training
There's nothing to stop you learning from home – and staying safe, says British Safety Council. It has developed a series of live online courses to help remote workers continue their health, safety and environmental training and learning given by the same tutors who deliver the face-to-face training. Students can download the relevant software in advance to access a platform where they can see and interact with the tutor and with each other throughout the course.
Courses include:     
IOSH Managing Safely   
IOSH Working Safely     
NEBOSH National Diploma in Occupational Health and Safety     
NEBOSH National General Certificate in Occupational Health and Safety
NEBOSH National Certificate in Fire Safety and Risk Management   
NEBOSH National Certificate in Construction Health and Safety     
NEBOSH HSE Introduction to Incident Investigation     
IEMA Foundation Certificate in Environmental Management     
Health and Safety for Directors and Senior Managers     
Mental Health: Start the Conversation     
Mental Health: Manage the Conversation  
For more information, visit bit.ly/BEbritsafe
---
Clarity needed now
Advance Construction Scotland, which employs more than 1,600 staff, said the lack of detail on UK Coronavirus Job Retention Scheme and the failure to publish a timescale for furlough payments had left many companies fearing for future.
Advance Construction Scotland's Seamus Shields said: "Our company is working across more than 200 live construction sites and has a payroll stretching to seven figures per week. We also have 500 sub-contractors and over 2,000 companies on our supply chain who all depend on us. Nearly all work has ceased instantly. The job retention scheme was welcome news, but no-one can tell us when payments will be made after a claim is entered. Banks are providing little clarity to the sector on how we can maintain cash flow to ensure staff wages and contracts can be paid." He called on the UK and Scottish governments to look at an emergency funding package similar to that announced for the hospitality and tourism sectors.
Reigning champions
For the eighth consecutive year, Mabey Hire has received a Gold Medal at the Royal Society for the Prevention of Accidents (RoSPA) awards for its commitment to helping raise standards of health and safety management.
PI insurance
The Association for Specialist Fire Protection (ASFP) has partnered with an insurance broker to offer a new Professional Indemnity Insurance Cover Scheme for existing and prospective ASFP members. The move is in response to reports from specialist fire protection sub-contractors that many are facing significant premium increases or in some cases being refused cover.
For more information, visit asfp.org.uk
Image credit |  iStock | Getty