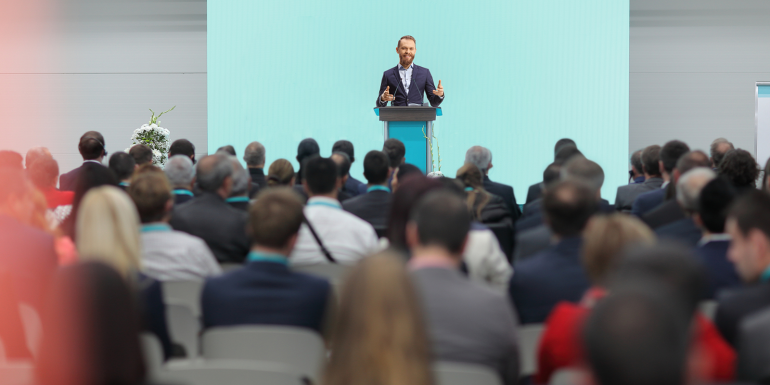 CABE's NEW Built Environment LIVE and CIBSE's Build2Perform will take place together later this year, it has been revealed.
Featuring free-to-attend discussions and presentations on key issues impacting building services and the wider performance of the Built Environment, the events will take place at London's ExCeL in December 2023.
With more than 150 exhibitors, CPD sessions, a range of networking opportunities, and awards ceremonies, Building Performance Week will inspire, educate, and entertain building services and building engineering professionals from across the industry. 
With the theme of "Performance, Compliance and Safety", CABE's Built Environment LIVE will reflect the rapidly changing expectations by which Building Engineers design, build and maintain buildings. Combining construction specialists and budding talent alongside a technical trade exhibition, Built Environment LIVE will explore the most pressing and wide- reaching challenges of the industry. CABE's conference programme will feature a multitude of expert speakers, covering a wide range of disciplines from across the entire sector, and aims to enlighten construction professionals to the opportunities within our industry. 
CIBSE's Build2Perform Live features a carefully curated CIBSE CPD programme, informed by industry experts. The two-day event is attended by key decision-makers in the industry alongside, Government officials, senior management, facility managers, consultants, property development companies and experts across the spectrum of the building service sector. For the first time, this year will include CIBSE Light2perform, a theatre dedicated to performance in interior and exterior lighting, with sessions curated by CIBSE's Society of Light and Lighting (SLL). 
Throughout the combined event, additional theatres will feature sessions on Building Safety, Delivering Net Zero, Digital Tools, SMART technology, Light2perform and Health & Wellbeing. 
CIBSE's CEO, Ruth Carter, said: "Building Performance Week is a unique opportunity for the whole industry to come together to celebrate, learn and network. The construction industry is changing rapidly and bringing these two events together will give professionals the perfect opportunity to be inspired and be part of a major new event for our dynamic sector." 
Dr Gavin Dunn, CEO of CABE, added: "The co-location of these two events is very powerful and significant for the sector and offers a unique opportunity for collaboration and learning from each other at an incredibly important time for our industry. Together, CABE and CIBSE represent more than 30,000 engineers and technical professionals from across the construction and property sector. These events will tackle all of the key issues facing our industry including regulatory change, building safety and the challenges and opportunities associated with the race to Net-Zero."