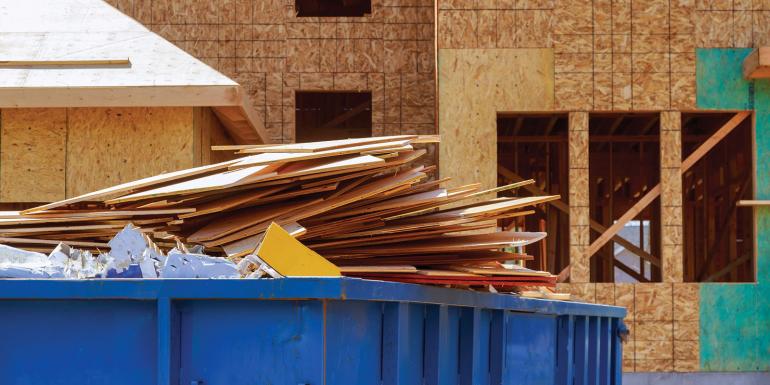 If the UK is to make a low-carbon recovery from the Covid-19 pandemic it's essential that we reuse more materials and renovate existing buildings rather than constructing new ones, according to researchers from the University of Sheffield.
They have developed a new tool that could be used to design and construct buildings more sustainably. Developed in collaboration with the infrastructure firm AECOM, this draws on circular economy principles, which aim to eliminate waste and reuse resources in order to reduce carbon emissions.
Called Regenerate, the tool measures and assesses how well projects fit into the circular building framework. This consists of a series of Circularity Criteria (CCs) split into four categories: design for adaptability, design for deconstruction, circular materials and resource efficiency. These criteria are then applied to the core building layers: site, structure, skin, services and space.
The framework can be applied to all building types, retrofits and new builds, and provides practical examples and case study references. The tool highlights design strategies that should be embedded into a construction project to ensure the least material is used over multiple life-cycles. It aims to encourage the design of adaptable, deconstructable buildings that make use of existing resources and materials. Façades can be stripped away and the fundamental structure retained, or ideally buildings are renovated and repurposed rather than being demolished.
Dr Danielle Densley Tingley from the University's Department of Civil and Structural Engineering, who led the design of the tool, said: "It's essential that we implement more sustainable practices in our construction industry. Shifts to circular practices, such as increased building retention rather than demolition, or designing new buildings for adaptation would make positive steps to reduce material consumption and carbon emissions."  
For more, visit: urbanflows.ac.uk/regenerate
Image credit | iStock