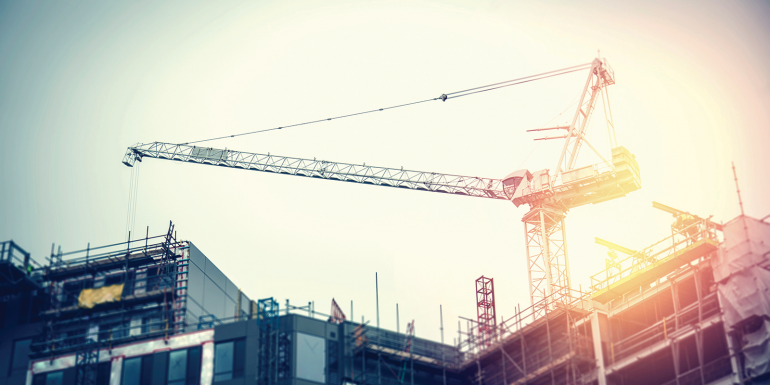 Industry bodies have welcomed the Ministry of Housing, Communities and Local Government's (MHCLG) publication of the draft Building Safety Bill, together with its associated guidance and the Home Office's publication of the Fire Safety Consultation. This includes:     
a new national regulator     
greater accountability and responsibility for fire and structural safety issues throughout the entire life-cycle of buildings     
putting residents at the heart of the new regime, with a stronger voice and better access to safety information about their building   
protecting the rights of home buyers and holding developers to account     
a complete holistic overhaul of the building control profession.
CIC and its member organisations, which cover all sectors of the built environment (including the building control and fire safety professions), see the publication of the draft legislation as a key event in the progress towards improving safety standards for residents of all blocks of flats of all heights and vulnerable residents and occupants of other buildings.
CIC particularly welcomes the government's decision to publish the Building Safety Bill as a draft for pre-legislative scrutiny and will play its part, alongside its 34 member organisations including CABE, to ensure that the draft bill undergoes a thorough assessment to ensure that the most effective and workable regime is achieved from the legislation, working as appropriate with the HSE, MHCLG, Home Office, BSI, Competence Steering Group and others.
The All-Party Parliamentary Group for Excellence in the Built Environment made the recommendation to the MHCLG to set up a New Homes Ombudsman, and CIC is delighted to see the requirement in the draft bill that developers of new-build housing must belong to the New Homes Ombudsman.
The British Safety Council also welcomed the draft's publication and the measures contained therein, however, warned that funding was needed to ensure its proper enforcement. Mike Robinson, Chief Executive of the British Safety Council, said: "Alongside establishing a sound financial basis for the new building safety regulator, we must see local authorities given the resources they need to inspect and enforce regulations. Enforcement must be able to make its presence felt – as I have said before, local authorities need hard cash as well as teeth."  
Read the draft Building Safety Bill at bit.ly/DraftBSbill
Respond to the fire safety consultation at bit.ly/GovconFS
Image credit | iStock