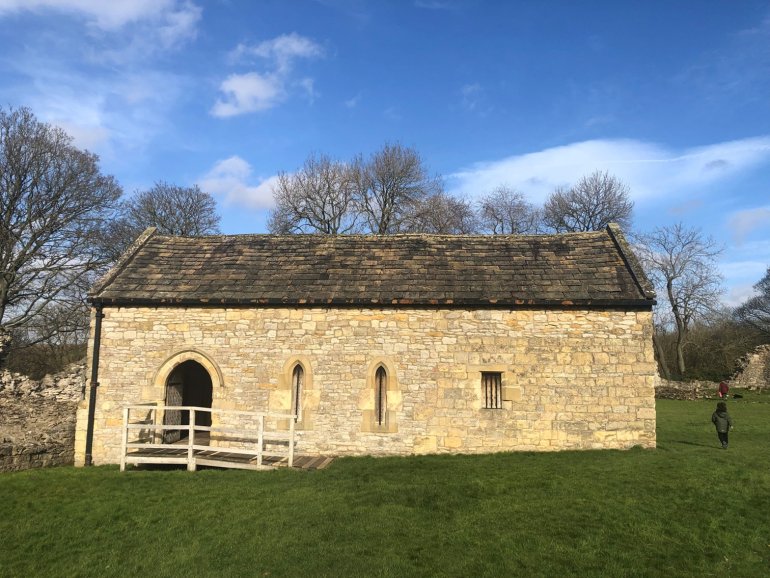 English Heritage cares for over 400 historic buildings, monuments and sites – from world-famous prehistoric sites to medieval castles. Across these 400 sites are thousands of buildings and spaces which need to be covered by a reliable fire and (CO) system as well as being easy to manage from a repairs and maintenance perspective.
To help overcome the geographical challenges of managing large estates, English Heritage has opted to trial Aico's HomeLINK Connected Home Solution which consists of Aico's Ei1000G Gateway, smoke alarms and Ei1025 Environmental Sensors at one of their sites in Yorkshire, Pickering Castle.
Pickering Castle, which resides in the North York Moors-Edge market town of Pickering, is a 13th century castle has been used through the centuries and now contains a variety of buildings including a ticket office, chapel, classroom and toilet block.
The system installed provides fire detection in the various buildings connected to the Ei1000G Gateway which tracks when events are triggered within the alarm system. Device events are processed by the Gateway as they occur and are reported to the HomeLINK Portal via its GSM connection. Events such as fire alarms, button tests, mains absence, faults, removal of the alarm head and end of life are all reported to the HomeLINK Portal. English Heritage can also set up notifications when events are triggered via email or text message. This information is valuable to those managing a dispersed estate as it ensures they are informed of any events in the system.
"It has been great working with the English Heritage; their portfolio of properties is undoubtedly different to those we typically work with," said Dan Little, National Sales Manager at Aico. "That being said, they still face the same asset management challenges around maintenance and compliance. Seeing the Aico technology in these environments shows its versatility and ability to help solve unique problems."
In addition to fire detection, English Heritage is exploring the use of the Ei1025 Environmental Sensors which monitor temperature, humidity and carbon dioxide levels. Wirelessly connected to the Ei1000G Gateway, these sensors are easy to install and come with a 10-year lithium battery. Monitoring these conditions creates a better maintained, healthier and more energy efficient space where condensation, damp, mould and indoor air quality are being considered.
Ashley Hardy, Estates Manager (North), added:  "The technological advancements in Aico's Gateway enable us to monitor vast and disperse sites in real time. The technology provides us with the confidence and assurance that our sites are adequately protected. Should anything happen the Gateway responds immediately and notifies us of potentially hazardous scenarios such as if the detector has been removed or loss of power. In addition to this, we are able to remotely monitor our sensitive historic properties for environmental factors such as humidity, heat loss and air quality. Providing insights into potential trends in the use of the building and delivering accurate data to enable us to counteract potentially harmful or unfavourable conditions. Ultimately the Gateway assists the Estates team to dynamically monitor our portfolio of significant historic properties, preventing harm and providing confidence in the infrastructure of the estate."