Fire safety in construction: updated guidance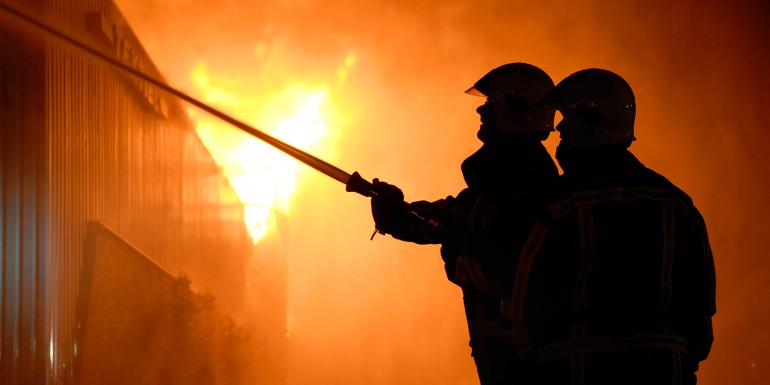 The Health and Safety Executive (HSE) has published the third edition of Fire Safety In Construction to explain how everyone involved in construction projects can comply with their legal duties relating to fire risks.
A free publication, it is aimed at all those who procure, design, develop and manage construction sites, including clients and designers. It is relevant to all construction projects.
This guidance is about preventing fires and ensuring people's safety if they start. It is relevant to all construction projects, small and large, and is aimed at everyone with a role in developing, managing and applying safety standards on site. Construction projects include those involving demolition, new build, maintenance and refurbishment, and site investigation.
The main changes to this guidance relate to elimination and/or reduction of fire risks at the pre-construction stage as required by the Construction (Design and Management) Regulations 2015 (CDM). A glossary has also been added.
This publication is part of the HSE's series of health and safety guidance for construction. It aims to support those with legal duties under CDM, and under fire safety legislation, to embed good fire risk management from design through to project completion. It refers to other relevant guidance and standards so that you can build up a clear and comprehensive package. This guidance is applicable to all construction processes on construction sites. Some aspects are relevant to specific construction methods.
Following the guidance is not compulsory; CDM dutyholders are free to devise alternative methods of achieving safety and legal compliance.
"Each year there are estimated to be hundreds of fires on construction sites, potentially putting the lives of workers and members of the public at risk," stated the HSE. "Fire safety in construction is about eliminating fire risks during the design phase (where practicable), preventing fires from starting and ensuring people's safety if they do."
The guidance does not reference the findings of the Grenfell Tower fire in 2017 because the fire did not occur while the building was being renovated or constructed.
Image credit | Shutterstock