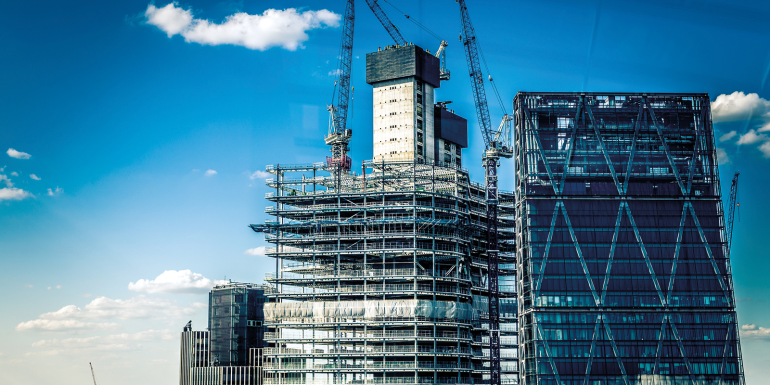 Improvements to fire safety guidance in England were announced in June, and form part of a wider update to tighten building regulations and provide clearer fire safety rules for the design or construction of residential developments. The changes meet recommendations from Phase One of the Grenfell Tower Inquiry and will strengthen the information available to fire and rescue services.
All new residential buildings over 11m in height will now have to include a Secure Information Box that will give fire and rescue services access to important details about a building in the event of a fire.
New residential developments over 18m in height will also have to incorporate an Evacuation Alert System to help fire and rescue services inform residents of a change in evacuation strategy during an incident.
A ban on the use of combustible materials in and on the external walls of new blocks of flats over 18m in height in England – as well as hospitals, student accommodation and dormitories in boarding schools – has been extended to new hotels, hostels and boarding houses of the same height.
These changes will also ban metal composite material panels with unmodified polyethylene cores (MCM PE) on all new buildings of any height. This follows research carried out by the government and evidence heard at the Grenfell Tower Inquiry on the serious fire safety risks associated with this material.
New statutory guidance will also be introduced to restrict the combustibility of materials used in and on the external walls of residential buildings, between 11-18m 
in height. Further details can be found at  bit.ly/UKGovFireSafety
Additionally, to ensure homebuilders have a clear and comprehensive regulatory framework for the design and development of safe buildings, the Building Regulations' technical review of guidance on fire safety – known as Approved Document B – and its supporting evidence have been updated.
There are a significant number of minor amendments and corrections to guidance and diagrams in Approved Document B Volume 1 and 2; these are available at bit.ly/ADBupdate
Section 1 and Section 3 of the Fire Safety Act 2021 – Premises to which the Fire Safety Order (FSO) applies, and Risk-based Guidance about the Discharge of Duties under the FSO – took effect in May this year. The rest of the Act will take effect in 2023.    
Find out more at bit.ly/FSAregs
Image credit | iStock