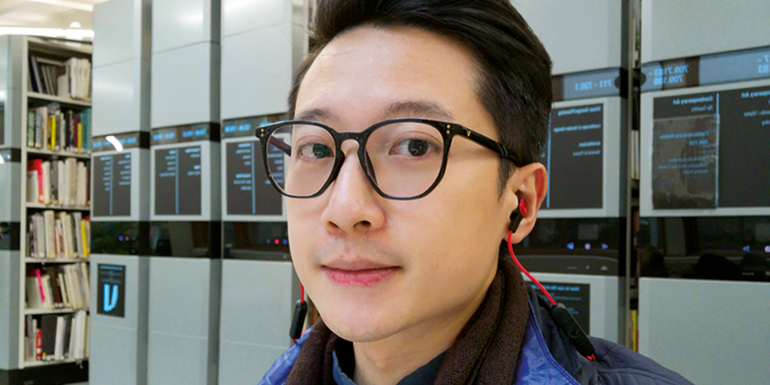 A team of students from Coventry University have developed a concept for a house that can float whenever a flood approaches and shelter people for at least six weeks during catastrophic weather.
The house is attached to four anchoring steel pilings that fix the structure in one place. The walls and roof are constructed using galvanised metal sheets, while multiple recycled plastic barrels are tied underneath the ground floor and act as floatation devices.
The team, comprising Duc Toan Nguyen (pictured), Oluwadamilola Gbuyiro, Jesse David Mamodu, and Pauline Nalumango, with Dr Mehul Chhatbar as their academic lead, entered the concept in the HUMLOG Challenge global disaster preparedness competition and made it to the final round.
 For more on the HUMLOG Challenge, visit bit.ly/HUMLOGchallenge