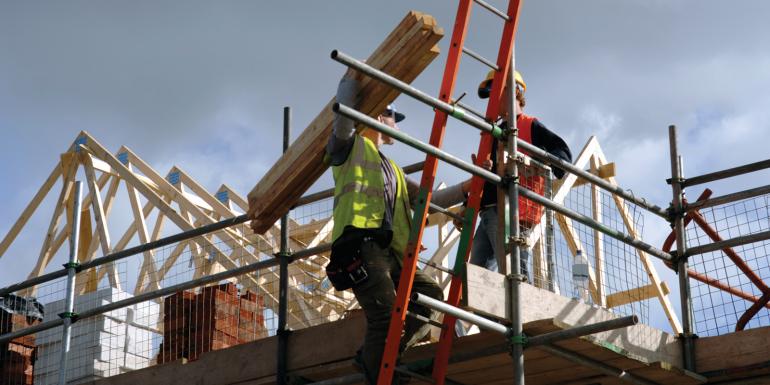 As the world reels from Covid-19, there have been plenty of positive stories about the effects on nature. From goats roaming through Llandudno, north Wales  (bit.ly/NWgoats) to improved urban air quality, environmentalists have been quick to point out that the break in human activity has shown the possibilities of slowing climate change. Rising global carbon emissions could now fall by 6% over the next few months, according to the United Nations' World Meteorological Organisation (WMO). However, as its Secretary-General Petteri Taalas warned: "Covid-19 may result in a temporary reduction in greenhouse gas emissions, but it is not a substitute for sustained climate action."
Ailean Beaton's article in Holyrood discusses how different governments are facing the new challenge of restarting the economy in a way that supports the climate change commitments they made before the pandemic. The UK Committee on Climate Change has already said that its annual progress report to parliament this month will refocus to include discussion of how economic rebuilding efforts can be designed to support environmentally sustainable industries and activities.
Beaton notes, too, that where people have embraced new ways of working and living they may not want to just return to how things were done before. "There is a real opportunity for governments to make sure that the economic stimulus packages, everything that comes in place to reignite the economy, is different and better to what was in place before," says Charlotte Hartley of the 2050 Climate Group.
A sentiment that is echoed by Dr Richard Dixon, Director of Friends of the Earth Scotland, who notes that for construction the standard response is to: just keep building so the sector can right itself, but that in this case, the sector needs to change what it is building. Experts are unanimously saying that now is the time to invest in low-carbon construction techniques, energy-efficient housing, green/blue systems and biodiverse urban environments; and that this will not only constitute a green recovery for the economy but it will also save the construction industry.  
Read Ailean Beaton's article at bit.ly/AileanBeaton
Read the government's recovery roadmap at bit.ly/RecoveryRoadmapBTW
Image credit | iStock