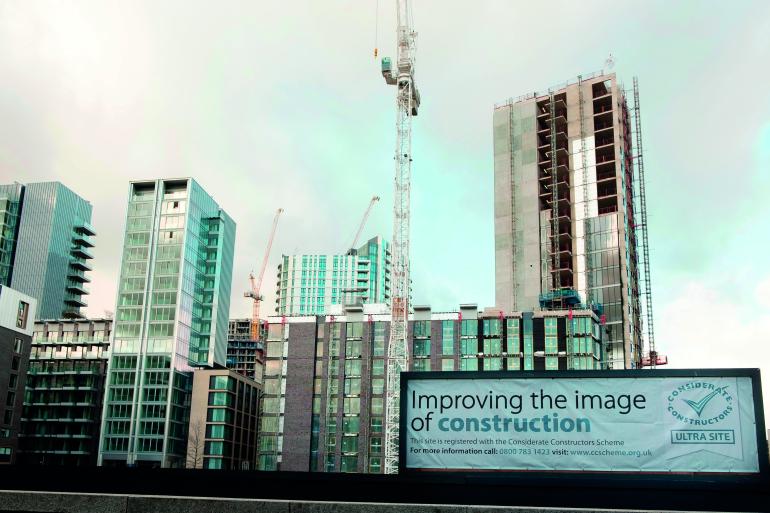 Dame Judith Hackitt has vented her frustration at the industry's lack of leadership and slow progress towards bringing about a cultural change in building safety following the Grenfell disaster.
As Construction Enquirer reports, in her third report as chair of the Industry Safety Steering Group, she accuses firms of hiding behind trade associations and preferring to wait for laws to dictate safer practices.
"It would be an unacceptable failure of industry if the culture, which only it can change from within, remained the same and it continued to be solely reliant on regulations or assessors to catch them out or highlight grave errors, rather than embedding building safety as an essential and intrinsic part of the entire process," Dame Judith writes. "This will only ever foster a culture of low-level compliance rather than the innate safety-first mentality which is fundamental to rebuilding trust in the industry."
The report highlights examples of good practice such as the Considerate Constructors Scheme, which has established both the Building a Safer Future Charter and working with the Construction Products Association on the Code for Construction Product Information. However, it says this does not indicate a "groundswell of action across industry to suggest there is significant momentum on culture change".
At the Institution of Engineering and Technology's National Conference for Electrotechnical and Building Safety Competence, Dame Judith stressed again the need for competency, accountability and responsibility to be at the heart of the new building safety system. Explaining how legislation will encourage the take-up of professional registration, which in turn will help to demonstrate competency, she stressed how the focus must be on delivering quality buildings that are safe, with genuine engagement with residents needed to rebuild trust.
Speaking at the same event, Engineering Council Chief Executive Alasdair Coates said his organisation was developing a contextualised standard for engineers working on high-risk buildings – a version of the UK Standard for Engineering Competence and Commitment (UK-SPEC) 4.0.
Read Dame Judith's third ISSG report at bit.ly/Hackitt3
Image credit | Alamy