New Building Safety Bill amendments place further onus on construction industry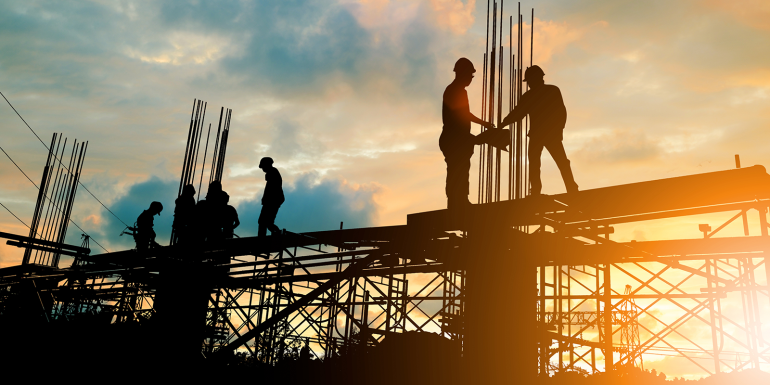 The new Building Safety Bill began its House of Lords' Committee Stages on Monday 21 February 2022, with 38 pages of government amendments, some of which could place significant pressures on the construction industry.
The government appears to be taking a particularly hard line when it comes to the regulation of developers. The amendments feature a clause that would give the Secretary of State the ability to make regulations that would prohibit a 'person of a prescribed description' from carrying out development of land in England, and/or impose a building control prohibition in relation to persons of a 'prescribed description'. 
"These powers would be for any purpose connected with building safety or building standards," William Cursham, senior associate at commercial law firm Bevan Brittan recently posted on the firm's website.
"Unhelpfully, 'persons of a prescribed description' are not defined in the proposed amendments, which simply state that it means 'prescribed by regulations under this section'."
Such powers could also be extended to 'associated persons', or even be potentially used in relation to the recent suggestion that developers who don't contribute to a further £4 billion fund for the remediation of defects may no longer enjoy the benefit of Government support or services.
"For those in industry not doing the right thing, the government will be able to block planning permission and building control sign-off on developments, effectively preventing them from building and selling new homes," a government Department for Levelling Up, Housing and Communities press release said.
Cladding
With the ramifications from the Grenfell Tower tragedy still very much in mind,
other amendments provide for liability in relation to cladding and construction product requirements in the case of a 'relevant building'. (A 'relevant building' is a self-contained building, or self-contained part of a building, that contains at least two dwellings and is: at least 11 metres in height; has at least five storeys; or is of a description prescribed by Regulations made by the Secretary of State.)
In the case of cladding products, liability will fall either: where a person fails to comply with a cladding product requirement applicable at the time of construction; or a person who markets or supplies a cladding product makes a misleading statement in relation to it; or a person manufacturers a cladding product that is inherently defective, and the product is installed in a relevant building and contributes to the building or dwelling becoming unfit for habitation. 
This provision carries a 30-year limitation period from the date the works were completed. 
The government says these amendments put into law its guarantee that no leaseholder living in medium or high-rise buildings will have to pay for the removal of cladding.
Construction
In the case of construction products, where a person fails to comply with a construction product requirement during its installation in a relevant building — and this contributes to the building being unfit for habitation — they will be held liable. Liability will remain for a proposed 15-year period from the date the works were completed. 
Mr Cursham said: "Other proposed amendments are aimed at allowing recovery of remedial costs (arising from building safety risks) from 'associates' of the original body that has liability for defects resulting from building safety risk. The definition of 'associates' is wide, and includes corporate bodies that have control over the original body, or share directors, or a third party that has control over both bodies."
The DLUHC press release said: "Alongside further leaseholder legal protections, courts will also be given new powers to allow developers to be sued where they have used shell companies to manage specific developments, so they can avoid taking responsibility for their actions."
Where a Relevant Landlord was also the developer or contractor, or is 'associated' with the person responsible for a relevant defect, or where the Relevant Landlord meets one of the 'prescribed conditions', there will be no service charge to tenants to rectify defects. Where service charges are permitted, they will be capped at £15,000 in Greater London and £10,000 elsewhere.
Some of the amendments also allow building owners and landlords to take legal action against manufacturers who used defective products on a home that has since been found unfit for habitation. Cost Contribution Orders will be able to be placed on manufacturers who have been successfully prosecuted under construction products regulations. These orders will require them to pay their fair share on buildings requiring remediation.
Royal assent
"These proposals signify Parliament's wish to shift liability for the costs of works to remedy building safety defects onto developers, landlords and their 'associates'. It must be remembered, however, that these are only proposed amendments, and the Bill is yet to go through further stages before receiving Royal Assent," Mr Cursham said. 
Royal Assent is expected between July and September this year.
The proposed government amendments are being debated in the House of Lords during the Committee Stage of the Building Safety Bill. 
To read the full 38-page list of amendments, visit: https://bills.parliament.uk/publications/45252/documents/1415. The full Department for Levelling Up, Housing and Communities press release can be found here: https://www.gov.uk/government/news/government-to-protect-leaseholders-with-new-laws-to-make-industry-pay-for-building-safety
Image credit | iStock