New CABE Board Members Revealed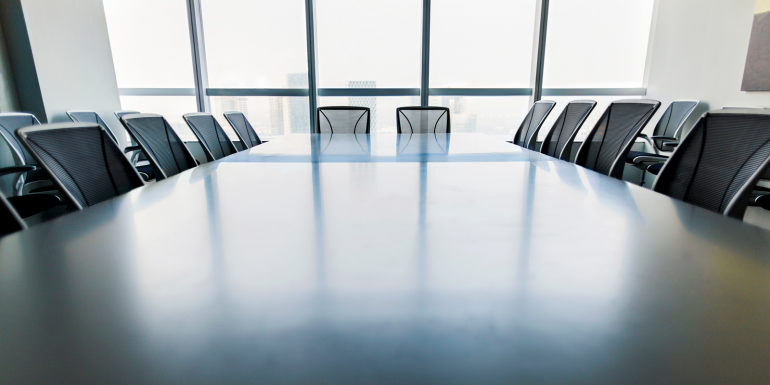 During the CABE AGM held on 11 February 2023, the President of the Association Joseph Birt was delighted to announce the results of the CABE Board Elections.
The following will be joining the board from June 2023:
Zoe Cox C.Build E FCABE – Vice President
Veronica Fiore C.Build E FCABE

 

– Ordinary Board Member
Michael Wadood PPCABE C.Build E FCABE

 

– Ordinary Board Member
Zoe Cox C.Build E FCABE works at Quadrant Building Control as Head of Training and Development, having previously worked at Sheffield Hallam University as Course Leader in the Department of Natural and Built Environment (BSc Construction Project Management Course Leader and Senior Lecturer).
After sitting on the CABE Board for two terms, initially elected on by the CABE Members (2010-2013), second time Co-opted on by the Board (2020 to date) she has had sufficient opportunity to establish a sound understanding of CABE's values, goals, and principles. Alongside the work Zoe has done with the CABE Board, she has built up a wealth of Commercial, Academic and Local Authority experience over the past 18 years and was awarded Chartered Fellow of CABE in 2014.
Zoe will bring a broad range of dynamics and experience to the table. Commenting on her nomination, she said: "I have the full support of both my employer and my family, allowing me to bring energy, enthusiasm, and commitment to the role."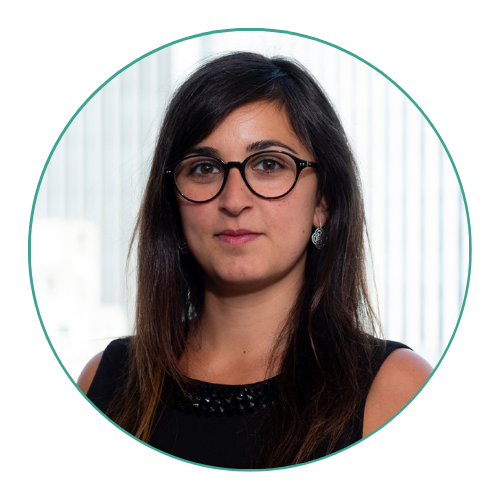 Veronica Fiore C.Build E FCABE is currently employed as a Major Projects Surveyor at NHBC. She has been a member of CABE's Membership and Professional Standards Committee since its inception in 2019 when it was introduced as part of CABE's improvements to governance, regulation, and policy structure. 
Veronica's competencies are guaranteed by a solid techno-scientific education and professional background. Throughout her employment she has gained extensive technical knowledge and professional understanding of construction technology, associated legislation, building regulations and standards, health and safety, fire safety in tall buildings, building pathology and site inspection.
Over the last five years she has been working with complicated engineering proposals and some of the most iconic projects in London, giving her the opportunity to strengthen her knowledge of HRB.
In addition, Veronica is a Mental Health First Aider, a Member of NHBC Women Network, WISE (Women in Science and Engineering), and has represented, and presented, the UK model in technical tables with the Italian and European Parliament.
Veronica possesses a high degree of attention to detail, is proactive, organised, and constantly strives to succeed – all skills that would make her a good addition to the CABE Board.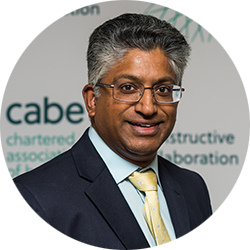 Michael Wadood PPCABE C.Build E FCABE started his career with the London Borough of Brent within Building Control as a trainee, where he was able to undertake his degree in Building Control Surveying at the University of Westminster.
After 13 years he reached the position of District Building Surveyor and continued his career in Building Control when he moved to the London Borough of Southwark as a Principal Building Control Surveyor and Deputy Manager in 2002.
In 2007, he progressed his career and took up the post as one of the Directors within MLM Building Control Ltd, an Approved Inspector and part of the MLM Group. In April 2021, the MLM Group merged with the Swedish engineering company Sweco, where he continued his post of Director for Sweco Building Control Ltd and currently works within their Central London office.
Michael has always been actively involved within Building Control, and has held a committee, council and board member's seat at both regional and national levels within the Chartered Association of Building Engineers for more than 27 years.
In 2014-15 he was inaugurated as the first President of the Chartered Association of Building Engineers. Michael is currently Chair of CABE Southern Region, a Trustee of the CABE Benevolent Fund and CABE representative on the BCA Technical Working Group.
CABE's Board is made up of representatives from the Association, and every year CABE Chartered Members are invited to stand for election, and vote for who will represent them.
It is the Board's combined skills, experience, and knowledge that drives the Association shaping its strategic direction. We wish to thank everyone who was involved in the election and extend our congratulations to the Zoe, Veronica and Michael. We look forward to welcoming them to the CABE Board later this year.
Image credit | iStock