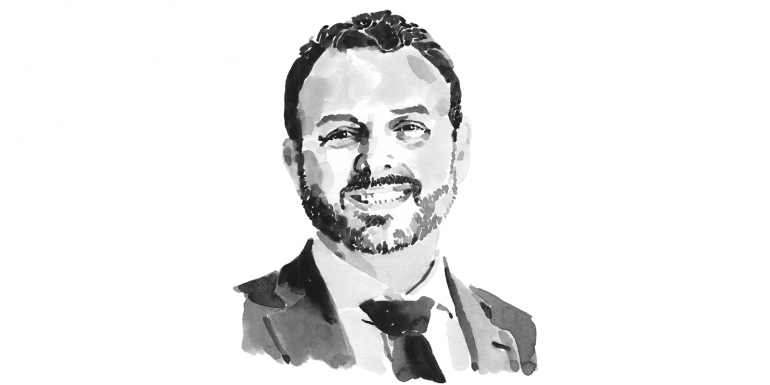 In the previous issue of Building Engineer, I gave an update on key areas of progress the Association has made towards its strategic objectives; you can read more about this in the annual report on page 38. As we start the new year, I want to introduce you to some of the next steps and highlight key new initiatives for 2022. 
The environment we work in continues to be challenged by skills shortages and supply chain issues, alongside ever-increasing calls for culture change. This is not just about the Grenfell Tower tragedy and other high-profile failures – which in themselves are justification for industry reform – but also perceived failings regarding health, safety, inclusivity and the response to climate change and climate resistance. However accurate these external perceptions may be, the message is clear that governments, regulators, clients, residents and insurers the world over believe that construction professionals are not as competent and accountable as they need to be.
To rebuild trust, we must focus on competence and professional accountability, and give stakeholders the ability to better distinguish between those who are competent for a particular job or role and those who are not. For many CABE members, revised legislation will make it a legal requirement to demonstrate ongoing competence, although the details of the revisions are not yet clear.
CABE is committed to supporting these changes and to helping prepare its members for an future industry where ongoing competence management is the norm. As a start, we will be introducing a number of voluntary initiatives for members who want to get ahead of the competence curve.
Firstly, we will progressively launch Specialist Technical Sections that members can elect to join; by doing so, they will show more specific competence in a particular specialist area. We will also develop:
tailored competence frameworks, which will support a wider range of more specialised professionals to join the Association – this will include specialists in sustainability, inclusive design and academia
routes for members to be assessed against recognised specialisms in addition to their recognised status as a building engineer – for example, as a fire safety designer, a fire risk assessor, or a building surveyor; and
frameworks to enable CABE members to work in regulated functions and demonstrate specific competency requirements to third parties such as the new Building Safety Regulator – this will include registration for building inspectors, for members working on higher-risk buildings and for duty-holding roles such as the principal designer in England and the compliance plan manager in Scotland. The processes to join the various sections can, where necessary, be linked to Engineering Council registration, as proposed in the Building a Safer Future report.
Secondly, we will start to introduce a voluntary system of Enhanced Competency Management, particularly for members who will need to demonstrate ongoing competence and/or undergo periodic competence revalidation to external regulators. This will be focused around maintaining a more detailed professional logbook incorporating records of work undertaken, CPD, training, self-assessment and personal development planning.
Building Engineer and member communications will keep you abreast of these changes, but with the introduction of regulated roles by the new Building Safety Regulator, the prospect of mandatory building control registration and the potential for the functional regulation of architectural design in UK, these concepts could become essential to practice.
Finally, with so many important issues affecting CABE Members, it is vital that the Association has the right representation and governance in place. So please remember to vote in the January elections that will select CABE's next vice-president and new members to sit on the Association's board.
Image credit |Sam Kerr