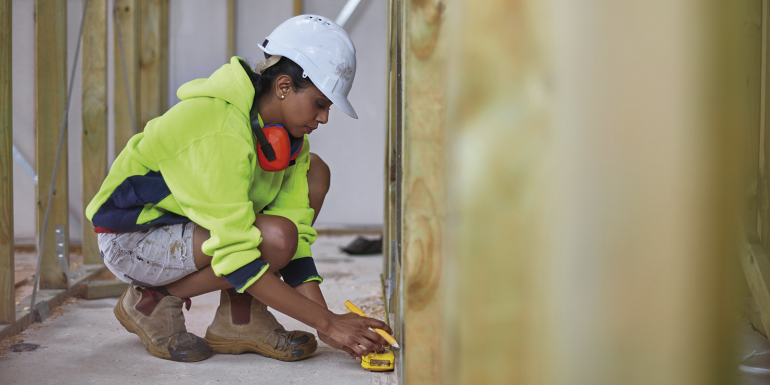 Housebuilder Persimmon Homes marked International Women's Day by launching its Target 50 initiative to bring 50 additional female apprentices or technical trainees into construction-related roles across the country this year. The initiative forms part of Persimmon's 50th anniversary celebrations.
Madi Pilgrim, Director of Talent and Diversity at Persimmon, said: "The construction industry has started to change in recent years, but progress has been slow. We know there is much more to do in inspiring a wider pool of talent into the industry to address the skills gaps the sector faces and to build an innovative, inclusive and sustainable workforce in the long term." Pilgrim said Persimmon is focusing on increasing gender diversity in areas where there is a lower number of female employees in non-traditional roles, such as construction.
More than 30 women have already started their construction apprenticeships or higher training courses with Persimmon, with more due to join as the year progresses.
Image credit | iStock