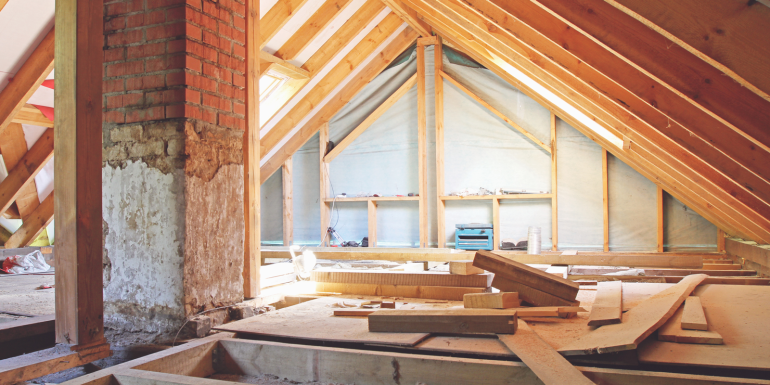 A domestic loft conversion and re-roofing project resulted in a near-miss with potentially fatal consequences for neighbours.
Reported anonymously to CROSS UK safety, the work involved a contractor removing a chimney stack, during which debris was heard falling down the chimney's flue by the occupiers of the neighbouring property. 
The concerned neighbour, who had not been warned the work was being carried out, called in a Gas Safe registered engineer who found that the flue serving a gas fire appliance was blocked. The engineer isolated and removed the gas appliance connected to the flue. Water ingress damage to the property also  caused electric circuits to fail.
If the gas fire had been lit and fumes from it were not channelled away through the flue, the occupants could have been exposed to carbon monoxide poisoning, with potentially fatal results.
Experts at CROSS said that the reporter was right to be concerned. Clients, designers and executers of works, however simple, are responsible and accountable for doing things properly, they said. "If there had been casualties or fatalities from carbon monoxide poisoning, then ignorance would not be an excuse."