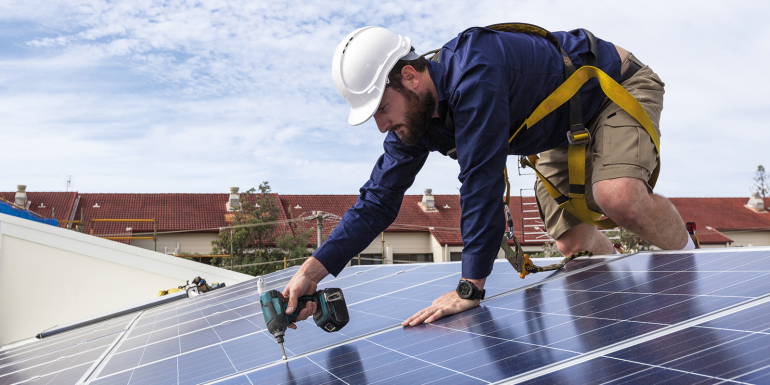 Housebuilders are worried the focus on solar panels could increase development costs. The National Federation of Builders (NFB) has criticised the government's energy strategy for increasing the use of solar panels rather than wind turbines – one of the cheapest forms of renewable energy – and described the decision as shying away from changing planning laws to facilitate onshore wind turbines.
NFB Housing and Planning Policy Head Rico Wojtulewicz said: "Solar panels will raise costs. You have to get a qualified person to install them. They're not just an add-on, as they require grid reinforcement, smart systems or home energy storage, and a change of electrical supply system." He stressed moving from gas to electricity for powering heating and vehicles would entail upgrading the grid from single-phase to three-phase capacity. This could mean that a development of 20 homes might cost an extra £100,000.
Property finance intermediary Hank Zarihs Associates said development finance lenders were worried that SME builders could be faced with unsustainable costs if asked to invest in infrastructure upgrades.
The government's strategy paper has said it will explore developing local partnerships for a limited number of communities prepared to host an onshore wind turbine in return for lower energy bills.
Image credit | Shutterstock