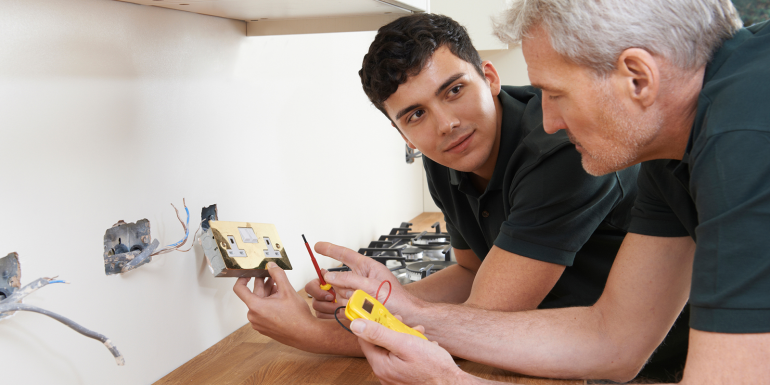 Ideal Industries has launched a Student Safe Isolation Kit, designed especially for trainee electricians. 
Following a programme to engage with further education providers, it was clear students are being taught safe isolation best practice but are often not being provided with safe isolation equipment on site and find professional kits cost-prohibitive.
 
Brett Smyth, General Manager of Ideal Industries UK and EMEA explains: "Poor safety behaviours around isolations is a real problem in the electrical industry, with only one in five electricians carrying a safe isolation kit in their tool bag.
  
The kit includes: a Vol-Con® Digital Voltage Tester (tests for both AC and DV voltage, providing a visual and audible alert for continuity and non-contact voltage and features low impedance to eliminate ghost voltages), a medium circuit breaker lock out kit, a universal MCB lockout device, a safety padlock, re-usable lockout tags and a marker pen.
Adrian Davey, trainer at Steve Willis Training Centres, said: "The only way to protect operatives on site is to test for residual current, lock out and tag the isolation. It's important that anyone training in the electrical sector prioritises those good habits."
Image credit | iStock