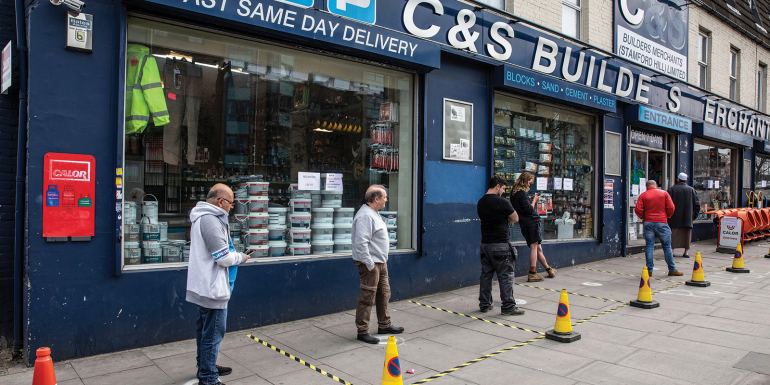 Adrian Buttress, Managing Director at Permaroof, has the following advice for working during the Covid-19 pandemic:
Be organised when collecting materials. You will need to know exactly what you want and pre-order the stock so the guidelines in place can be strictly adhered to. Stay on top of stock checks so you know exactly what you have already to avoid placing unnecessary orders.
Expect delays. Most businesses are running on skeleton staff who will be working different shifts and will have changed their ways of working to continue trading – meaning processes may be slower. When ordering from the merchant counter, it's likely your order may take longer to fulfil than normal. Plan and place orders before stocks become critically low.
Organise quotations. Communicate with customers clearly. Tell them to stay inside while you take the measurements. The quotation can be sent by email.
Offer a contactless service. Pre-arrange anything you might need with the customer first, such as electricity extensions so that you can keep at a distance. Toilet facilities will need careful consideration too.
Picture Credit | Alamy