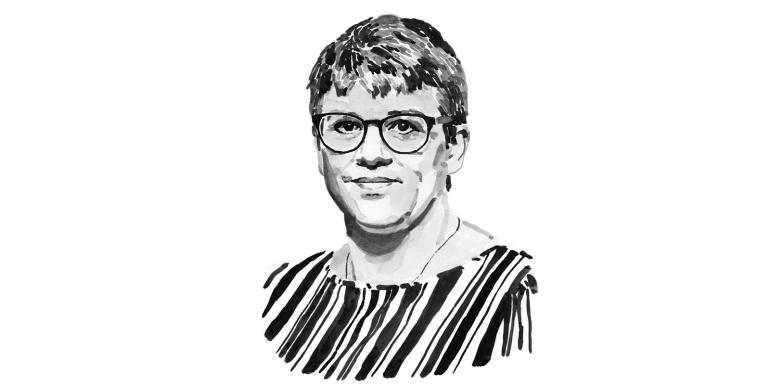 2020 will surely be remembered as an extraordinary year for all of us with challenges and opportunities that we could not have imagined. Of course, the scourge of Coronavirus is still with us. We are all doing our best to keep business as usual. What has been shown over the past 12 months is how, on a human level, local communities and businesses have come together to support each other.
Businesses have embraced innovation to survive, adapting positively to the restrictions and regulations and now Covid-safe working practices have become the new norm.
At my workplace I have seen a shift to homeworking and online meetings. Naturally, there are issues this raises in terms of managing remote and fragmented teams. Keeping people connected and being mindful of their wellbeing becomes a key priority, especially understanding that everyone's circumstances are different and the journey is difficult for all of us in its own way. For instance, going to work may no longer be a refuge from difficult home circumstances. Other demands may put pressure on loyalties, and prioritising may become a struggle. The responsibilities of modern leadership have evolved and it is more important than ever to build those networks and collaborate and support each other.
The traditional ways of meeting in person over a conference and a coffee have been stymied by Covid-19. Our fabulous series of BuildEng events had been growing in popularity and recognition around the regions, and so it was extremely disappointing for the entire calendar to be postponed.
As your President I know how much hard work and planning goes into these events and it has been so frustrating that I have not been able to travel the country to meet our dedicated regional committees and their members. I am also saddened that I have missed the opportunity to travel further afield to visit the CABE international chapters. Though, by the powers of modern technology, I will be able to speak to many of you this year at online events.
In fact, our Association's investment in digital has stood us in good stead and the modernising of our website capabilities has been a boon to delivering continuous member services throughout the pandemic. The CABE Built Environment Awards still took place last year, albeit with less pomp and ceremony than planned, and you may still view the winning projects at cbuilde.com/awards, together with the round table discussion on Accountability across the built environment. You can also access a selection of interesting news articles and CPD webinars, details on membership, jobs and the CABE Community forum where members can engage directly with each other.
Despite this I know that, for some of you, 2020 was not the best of years. The CABE Benevolent Fund has supported members in dire need, and the CABE team has rallied round to ensure that members have access to essential training, professional support and networking. CABE has also been reaching out to members and talking about mental health and wellbeing and codes of conduct and ethics. The past year has seen the membership grow, with a very pleasing increase in diversity. CABE Board is more representative of the industry demographics, with a 40% increase in women members and a shift in reducing the average age. CABE is indeed a forward-looking organisation.
It just remains for me to thank our Chief Executive, Gavin Dunn, with the support of all the crew at HQ, my fellow Board Directors, all the regional chairs and committees and all of you – our membership – without whom there would be no CABE. Together we hope 2021 brings smoother water ahead.