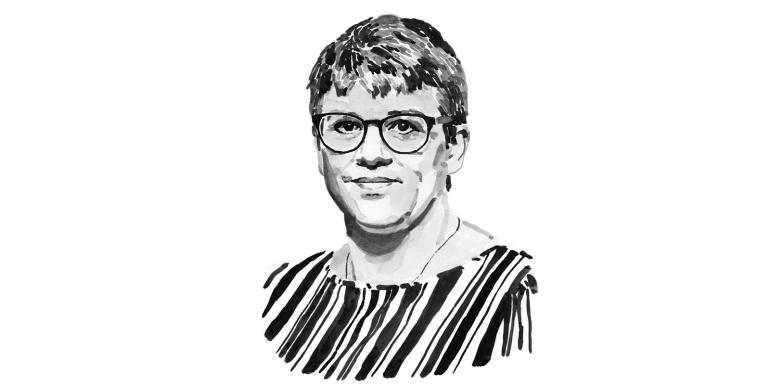 It feels very strange to sit down to write my final welcome page. It has been a whole year since my socially distanced inauguration, and that time has flown by.
The pandemic has constrained all of us in what we want to do and achieve, and we each have our own stories to tell. There are those who have been subject to furlough, or worse, there are those of us who have found our workloads increase and new technology forced upon us as we have embraced alternative ways of doing things. I am now an expert in chairing online meetings and a master of the mute button!
Zoom, MicrosoftTeams and similar digital innovations have enabled me to attend every single regional AGM and CABE buildeng event during my 12 months as your President, many of which I might not have been able to attend in person. I even made it to the very first online two-day CABE conference in Malaysia – from the comfort of my own home. This ability to reach out to members around the globe has been marvellous, and I suspect most of us have already embraced this as perfectly normal.
There have been many challenges and achievements – too numerous to mention them all – but those of you who have read my contributions to this page will know that mental health and wellbeing are dear to my heart. One of the achievements I am most proud of, as one of the trustees of the CABE Benevolent Fund, is setting up the emergency fund as the Covid-19 lockdown began last year. Thanks to the hard work of Robert Biggs, Chair of CABE Benevolent Fund, and my fellow trustees, we were able to offer assistance, in a small but important way, to those members hit hard by unexpected circumstances beyond their control. To further this work, and in acknowledgement that we were unable to offer more practical support to many of those in need, the CABE Benevolent Fund has collaborated with Anxiety UK. As part of this new partnership we will be able to offer support to members who are suffering from anxiety, stress and anxiety-based depression.
My other aspiration when I first joined the presidential team was to raise awareness of inclusivity issues, to promote and encourage young women to consider a career in building engineering and construction as an exciting and viable choice. I am, therefore, delighted to hear the news that our female membership has increased by 40% in just three years and is now more representative of the industry. There is still some way to go on getting the numbers up, but most exciting is the fact that almost a quarter of our new student members are women. I am optimistic that the future is looking brighter and full of equal opportunities.
I will continue to represent CABE as diversity champion on special interest groups, including the Construction Industry Council Diversity and Inclusion Panel. While I will still speak out on wellbeing issues – such as mental health, inclusivity and modern slavery – that does not mean I am not concerned about the key principles of professionalism, integrity, competence and high standards of quality and performance. Pressing matters such as energy efficiency and sustainability are also high on the list of priorities, against a backdrop of looking after our people and our businesses as we negotiate our way through the technical, economical and contractual challenges of Covid-19 and whatever becomes 'the new normal'.
As a parting note, I would like to extend my sincere thanks to all our fantastic people, Chief Executive Gavin Dunn and the executive team at CABE HQ, Lutyens House. You have offered me friendship and support throughout the year, without which I would have found the role much more difficult to navigate.
I also thank my fellow board members, regional and chapter chairs and committees, all of whom give generously of their time, knowledge and experience to ensure CABE is moving in the right direction for the benefit of all its members in the UK, Ireland and across the world.
The final word must go to the presidential team – those who went before me, inspiring and encouraging me, specifically to past presidents David Taylor and Ant Burd – and those who will follow in our footsteps, Vice-Presidents Stewart McArthur and Joseph Burt, who will both bring their own touch to the direction of CABE for the future. I wish you all well, and thank you all for making this year one that I will be proud of for the rest of my life.
This month I shall be passing on the presidential chain of office to Stewart in a small Covid-secure ceremony at our newly refurbished headquarters. I have everything crossed for fine weather, so that we may enjoy our socially distanced lunch in the garden, for the first time among friends and colleagues in more than a year.
I know that Stewart is passionate about taking up this key role moving forward – to embed Constructive Collaboration as a keystone to our Association and to ensure members' voices are heard. Through sharing our knowledge and skills, aligning our common goals and collaborating constructively for the greater good, together we can rise to embrace and adapt to necessary change, and overcome these challenges to deliver a safe, sustainable and accessible built environment for communities and businesses.
For the final time on this page, my thanks to you all, take care and keep safe.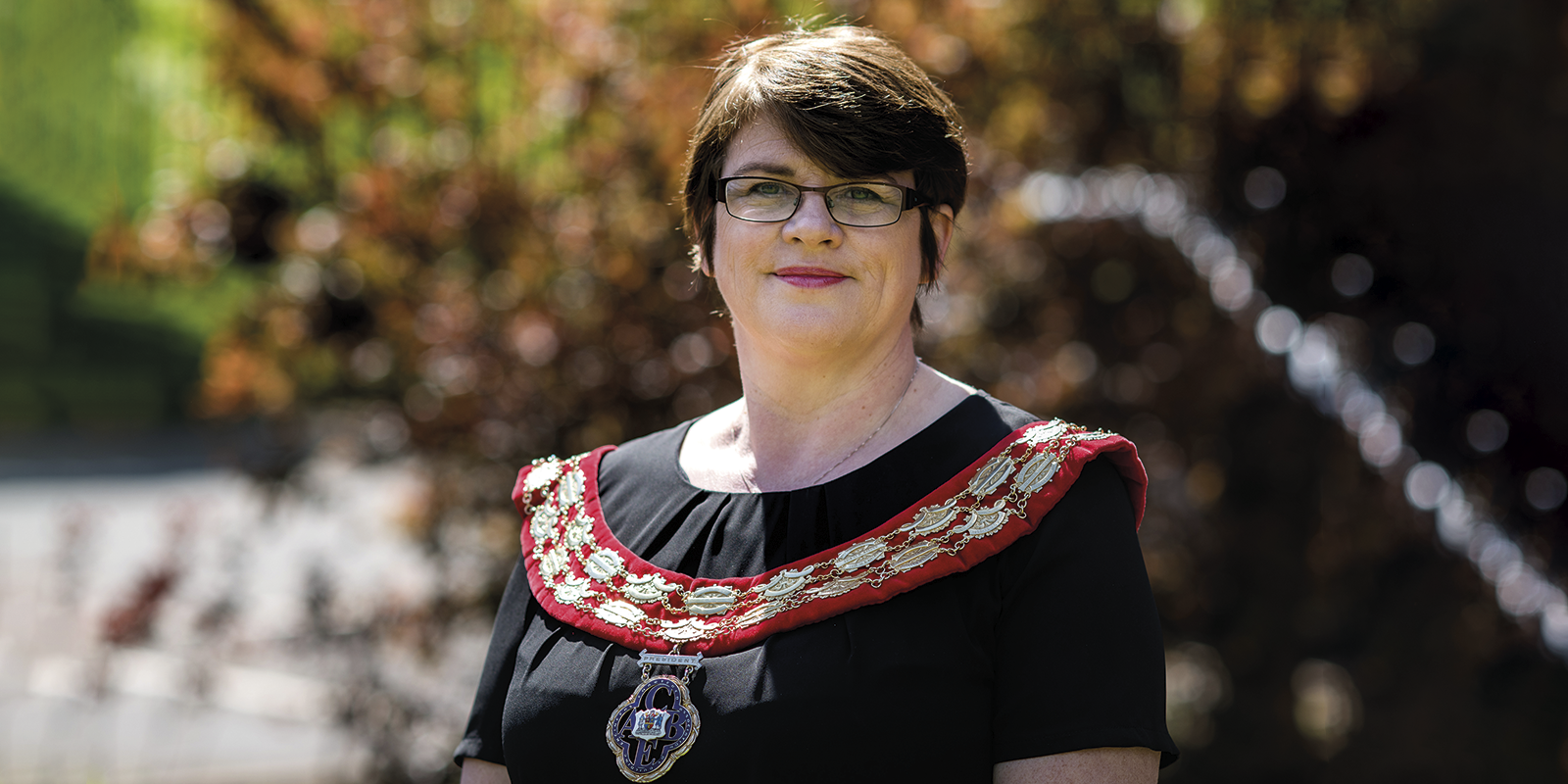 Jayne Hall BSc (Hons) PCABE FCABE 
Chartered Building Engineer PPLABC
Image credit | Sam Kerr