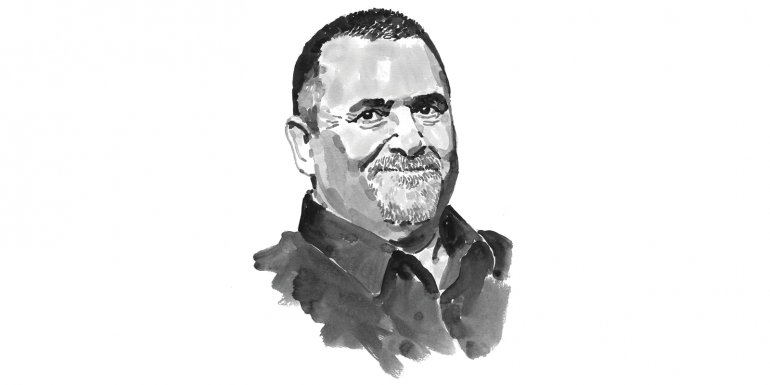 With great honour, I pen this page for the first time as President of Chartered Association of Building Engineers. To borrow the advice David Taylor has given me: "The time will fly past, so just enjoy it." Which I fully intend to do.
Firstly, I would like to thank everyone who voted for me and all those who have supported me in my years as Vice President. I would also ask that we take a moment to remember those who are no longer with us after this difficult year – John Humphreys and Iain MacPherson to name just two – and those who have lost loved ones during such a challenging time.
I would like to extend my appreciation and gratitude to all those who served on the Presidential Team. I have learnt so much from David Taylor, Ant Burd and Jayne Hall; I will be a stronger and more engaged President thanks to their leadership and guidance.
The Coronavirus pandemic has changed the way we work forever and it is time to evolve. We need to focus our efforts on improving quality and ethics within our industry. CABE is already a market leader in this area, but we need to continually move forward and embed those values within our members.
Recently, when attending the Regional AGM meeting – albeit virtually because of the Covid-19 restrictions – it was clear that we have proactive and innovative members with great ideas. We need to encourage those on the periphery to get involved, giving them a platform and voice, which will add great value within CABE.
During the coming year, I intend to promote quality construction within the built environment. We have witnessed Grenfell and other incidents over the years that highlight the importance of this; we need to regain public confidence. As CABE members, we all have guidance on how to always demonstrate a professional attitude. We now need to shift our focus to delivering consistent control measures and continually being the driving force in moving our industry forward. By taking ownership and pride in our industry, we will develop a reassurance and slowly regain consumer engagement.
Though the pandemic has shown that there are fewer homeless people than we'd estimated, as professionals, we need to be addressing this prevalent issue with our local politicians. We need to provide a forum to encourage a discussion on homes for all and challenge everything within our power to address the issue of homelessness in the UK. We have seen a growth in homelessness over the past ten years and this continues to rise, despite the government and local councils trying to increase affordable housing throughout the UK. We need to be able to offer alternative and pragmatic solutions. With the vast experience that exists within our Association and by amplifying our ideas, we will be able to lead our policy-makers in making a change.
In my year as President, I will visit all the regions within the UK and Ireland. My commitment to you is that on these visits I will seek out feedback, reveal pressure points on our industry and use my findings to drive the Association forward.
CABE has grown stronger and more influential over the past five years. We need to continue this, as well as growing our international reach, ensuring that we integrate these areas seamlessly.
I thank you for reading my first address and look forward to representing all our members. 
Keep safe and take care.
Stewart McArthur BSc (Hons) PCABE FCABE
CABE President
Image Credit | Sam Kerr