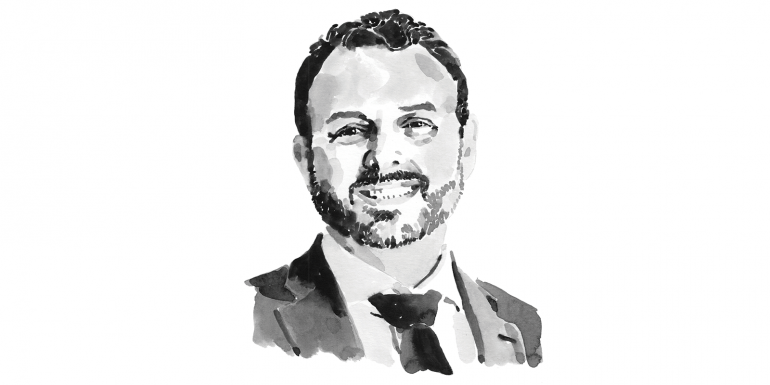 The CABE Board election results are in and it is my great pleasure to welcome back to the Board Richard Smith, who has been elected Vice President. He will serve a four-year term starting later this year, including a year as President commencing in May 2023.
I am also pleased to welcome Tony Harvey-Soanes and Paul Grinyer as Ordinary Board Members. These new additions to the Board will help to set the Association's strategic direction and ensure the effective oversight of its operations, and I thank them in advance for their service. I would like to thank everyone involved in the election process.
It is a year since we started to deal with the impact of the Covid-19 pandemic across the industry and the Association. The resulting changes have been rapid and, in many regards, extremely challenging, but we have been able to adapt to the circumstances. Most notably, we have been able to provide many more of CABE's services online:     
the CABE community at cbuilde.com enables full management of your membership, from recording your CPD to printing your membership card – in the past year, 66% of members completed their renewal entirely online. It also creates new opportunities to interact with building engineers around the world
Building Engineer is available to members online at buildingengineer.org.uk and complements the traditional hardcopy journal     
CABE online events such as free and low-cost webinars, CPD and conferences have proved popular, more convenient and more accessible for members     
this year's online UK and Ireland regional annual general meetings allowed us to bring together much larger audiences and a wider range of speakers. Feedback suggests that many regions will continue to hold their AGMs online in the future, and even once in-person events can be held again.
I believe that in adapting to so many new ways of working, CABE will not only survive in the post-pandemic era but will thrive. Its membership is at record levels, with more than 9,500 members, and the new office in Hong Kong means better support for Chapter activities across the Asia-Pacific region. Plans are also under way for the first two-day Asia regional conference, to be hosted by CABE's Malaysia Chapter in April.
The Association continues to ensure the competency of the membership to meet the needs of the construction industry; for example, it has recently relaunched a range of fire safety and building control training courses. In addition, CABE gained confirmation from the Engineering Council that its licence to deliver Chartered Engineer (CEng) registration has been renewed and extended to cover Incorporated Engineer (IEng) and Engineering Technician (EngTech) registrations. There are also plans to add more registrations from the Society of the Environment to complement Chartered Environmentalist.
Looking ahead, we do not know what will unfold nor how quickly countries around the world will bring the pandemic under control. However, I'm confident that building engineers' practical mix of skills and expertise, natural problem-solving abilities and ingenuity will be invaluable to ensure the built environment meets society's needs in the post-Covid era.
Dr Gavin Dunn, Chief Executive