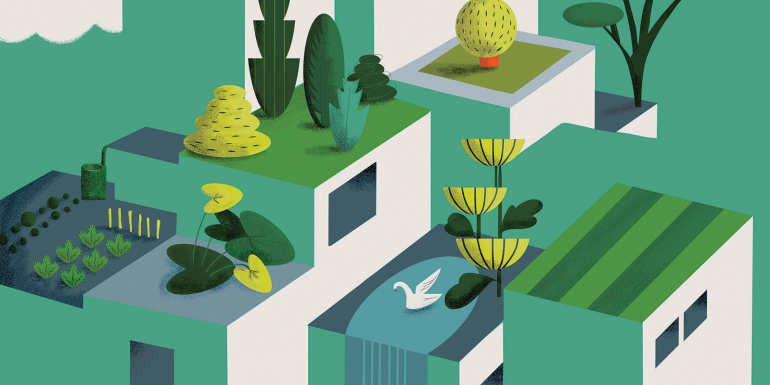 With climate change now widely recognised as a clear and present threat, there's a growing consensus that a financially justifiable, low-energy path is the best route to a sustainable future. But what does this really mean? asks Ian Vallely
Sustainability is like fog – you know it when you see it, but it's difficult to grasp and it conceals more than it reveals. Sustainability has a long, unhappy history of being ill-defined, under-appreciated and poorly understood. In 1987, the United Nations World Commission on Environment and Development's report 'Our Common Future' (subsequently renamed the Brundtland Commission) made this assertion: "Sustainable development meets the needs of the present without compromising the ability of future generations to meet their own needs."
It is possible to draw two conclusions from this – first, a sustainable process must be based on resources that will remain unexhausted over a sensible term and, secondly, the process itself must not produce unacceptable pollution. In short, if the solution to the problem of climate change is sustainability, then the solution itself must also be sustainable.
Dr Gavin Dunn, Chief Executive of CABE, identifies two big sustainability issues that need to be tackled urgently: "One is the climate emergency – in the construction industry, the big challenge is how do we decarbonise and mitigate the effects of climate change so our built environment can be resilient? 
"The other big challenge, in which perhaps, construction plays a secondary role, is the biodiversity collapse. This tends to go unnoticed by the general public. These challenges will result in the need for bigger interventions, faster, at greater cost and with greater risk", he says. 
These interventions – more commonly called 'climate change adaptation' – are defined by the Intergovernmental Panel on Climate Change as: "The process of adjustment to actual or expected climate and its effects. In human systems, adaptation seeks to moderate or avoid harm or exploit beneficial opportunities. In some natural systems, human intervention may facilitate adjustment to expected climate and its effects."
Intervention and adaptation Intervention projects include fitting protective technologies or materials in properties prone to flooding, adding green roofs (roofs covered with vegetation and a growing medium typically planted over a waterproofing membrane) to deal with more rainwater and higher temperatures. As mean temperatures rise, designers will also probably be obliged to start incorporating air conditioning in public buildings such as schools and to specify specialised devices to prevent seawater from backflowing into storm drains. Other possible interventions involve:
Reducing paved areas to allow rainwater to drain away and heat to dissipate more easily
Raising pumps at wastewater treatment plants so that they are not overwhelmed when there is a flood
Incentivising the construction of lighter-coloured roofs to reduce the 'heat island effect' where an urban area is significantly warmer than its surrounding rural areas (which decreases air and water quality by increasing the production of pollutants).
Interventions in the UK include adapting building stock, both new build and existing, to reduce climate change impacts such as the risk of more frequent and more intense downpours. In this case, for example, gutters will need to be upsized because of more torrential downpours and storm drains will probably need to be upgraded. 
Higher rainfall will also require waterfront properties to have higher foundations and incorporate better flood defences as well as raising street levels to reduce flooding.
However, while large parts of the country will have too much water, other parts will have too little. This has implications for the need for infrastructure changes to be able to start moving water around the country more efficiently and the need to further reduce consumption so rainwater storage and harvesting, for example, will become more of a design feature. Climate change will also have a dramatic effect on how we landscape our gardens and public spaces. Landscape designers are looking to places like South Africa for inspiration on what plants to use to withstand the likelihood of warmer, drier summers, particularly in the South East. Furthermore, the UK depends on the Gulf Stream to control the weather; if it shifts off its current path because of global climate change, the result could be that the UK has the climate of southern Norway. This leads to practical problems such as house foundations not being deep enough because they typically won't be able to deal with the resulting ground frost in winter which can cause frost heave which literally rips buildings out of the ground, although this is, admittedly, one of the lower likelihood scenarios.
Mitigating the harm caused by the impact of climate change to new build properties can involve insulation and installing renewable technologies such as heat pumps which use relatively small amounts of high-grade energy (low-carbon electricity) to move large amounts of heat around. But the UK's existing housing stock – a far larger proportion of the country's buildings than new build – clearly remains a burden in terms of sustainability. We have aging housing with environmental performance below most of the rest of Europe and the rate at which we are replacing it is almost glacial.
Aging housing stock
In order to make effective, long-lasting changes to mature housing stock, we need the best possible data on the impact of climate change mitigating technologies. Dr Richard Fitton, Lecturer in Energy Efficiency in the School of the Built Environment at Salford University, has this warning: "Let's do research work first to make sure that the calamities that have happened in the past don't happen again." For example, he says, post WWII we rolled out hundreds of thousands of non-traditional homes made from products other than brick and block: "They solved the housing crisis, but in energy terms they were an absolute disaster because they were so inefficient."
"The money available to mitigate climate change and save energy needs to be spent wisely so we need to think about energy in more detail… It makes sense to do research and trials to help us make the right decisions and prevent us getting it wrong."
'Research and trials' come in the form of Energy House at Salford University. Built in 2011 and claimed to be the only fully climate-controlled research facility in the world, this full-sized, two-bedroom terraced house is built inside an environmental chamber that can replicate most weather conditions. It is fully furnished and packed with a vast array of sensors that monitor a wide range of variables throughout the house and chamber.
Dr Fitton explains: "The Energy House is designed to take a physics approach where we do controlled experiments. So, we might take the house with no insulation and compare it with the house with insulation under exactly the same controlled conditions and then measure the change. Essentially, we model different scenarios and take an experimental approach. We can then put the data into models to get more accurate models. It is empirical validation."
The project has looked at projects where a full house retrofit that is properly done can save 63% of the heating bill. However, this comes at a significant cost – between £12,000 and £20,000 for a terraced house for external wall, loft and floor insulation, air tightness measures such as draught stripping and new linings to the floor, and new windows and doors. 
Future Homes Consultation
There are indications that the shift in our poor attitude to spending money to save the world will be further encouraged by upcoming changes to the building regulations. For example, the current Future Homes Consultation recommends a massive shake-up of building regulations to include dramatic changes to Part L (conservation of fuel and power) and Part F (ventilation) for new dwellings. The consultation includes:     
Proposals to ban fossil fuel heating systems, such as gas boilers, from new homes by 2025 and replacing them with low-carbon heating systems, such as air-source heat pumps     
A request for views on how changes to building regulations can reduce the carbon footprint of homes built after 2025 – including changes to the energy efficiency and ventilation requirements     
Consideration of whether to start amending the Planning and Energy Act 2008, which would restrict local planning authorities from setting higher energy efficiency standards for new homes.
The Future Homes Standard that will result from this consultation will require new homes to be future-proofed with low-carbon heating and world-leading levels of energy efficiency. With homes – both new and existing – accounting for 20% of emissions, the UK has set in law a target to bring all its greenhouse gas emissions to net zero by 2050, one of the most ambitious targets in the world. Indeed, there is a pressing need to go further in our actions to cut emissions from homes.
New homes will still exist in 2050 so we must ensure that the energy efficiency standards we set for them put us on track to meet the 2050 target, according to the government. It expects that an average home built to the Future Homes Standard will have 75-80% less carbon emissions than one built to current energy efficiency requirements. It envisages this being achieved through high-fabric standards and a low-carbon heating system. This means a new home built to the Future Homes Standard might, for example, incorporate a heat pump, triple glazing and standards for walls, floors and roofs that significantly limit heat loss.
However, this begs a fundamental question – what should be the process to specify and implement insulation and low-carbon heating measures? Keep it simple, advises Stuart Fairlie, Technical and Operation Director of Elmhurst Energy, the UK's largest accreditation scheme for energy assessors. "We need to assess buildings, plan for how to improve them, implement them in a quality way and then monitor them. The industry needs to realise that there is a massive opportunity in the sector. But rather than operating in silos, we need to adopt an holistic 'whole building' approach. The infrastructure improvement inclination of government's previous policies is to install specific measures and technologies into a building and that has been proven not to be the best approach."
He makes the point that energy efficiency means different things to different people: "Homeowners might want a warmer house, reduce fuel bills, produce less carbon or use less energy. They might, of course, want more than one of these things. You need to assess the entire building in a coherent way, starting with the fabric (to determine insulation needs) so that the heating system doesn't have to work so hard. But if I simply install a new boiler and don't worry about the fabric, I will oversize the boiler."
We will probably also need to do more in terms of local heat networks/sharing, according to Dr Dunn: "Neighbourhood 'energy centres' could become the norm and in the urban environment, there's plenty of opportunity to recover heat too. So, for example, a mixed-use building (office, retail and residential) in a city is likely to have spaces that have surplus heat and other spaces that have a need for heat. The office and retail will have cooling demands for a large part of the year, but there are various systems you could use to recover that heat and use it for space heating elsewhere." It seems 'sustainability' is no less elusive a concept, but there are some guiding lights through the fog. 
 Four pillars to support a sustainable future
Four pillars to support a sustainable future There are, in the view of Cullinan Studio's Robin Nicholson, four big sustainability issues. The first is a pressing need to measure performance. "We design buildings and tell people they are going to do certain things, but we never check. If we keep doing that, we will keep getting the environmental equivalent of Grenfell which was the result of people changing specifications without understanding the consequences."
1 He advocates we move from only using Energy Performance Certificates (EPC) which are estimates of energy use to also include Display Energy Certificates which measure and display actual performance, but also come with recommendations for improvement. "There has to be public disclosure of all buildings in terms of their energy. Along with this, we need regular inspection. Churches have quinquennial reviews of the state of the building; all buildings should have them."
2 The second issue is to remove VAT on works to existing buildings. Mr Nicholson explains: "We have an economic value system that says that demolishing and rebuilding buildings is financially advantageous and that is helped enormously by a 20% surcharge on VAT. EU rules say that once you have set a level of VAT you can't reduce it which is problematic and, in my view, needs to change."
3 Thirdly, he says we have to move away from an economic system based on perpetual GDP growth: "It is impossible to grow forever and, besides, the advanced economies (China excepted) have been growing at something like 1%, not the 8% that politicians talk about, for quite a long time. We need to think about being creative and productive, but not necessarily in terms of continuous economic growth. "Developers develop buildings to make money and for companies there is an imperative to grow so they need to keep moving and building bigger buildings – think Google at King's Cross. It's great that people want to build buildings, but long term we have got to make much better use of the buildings we already have. "We could introduce progressive charging for all services so the water, energy or fuel you consume would be free up to a certain threshold and then ramp up the cost after that."
4 The fourth sustainability issue is education: "The young get climate change in primary school. So, they are emerging into colleges and universities more carbon literate than their teachers. That's a problem because the teachers have tenure and are very busy doing what they do. Clearly, the curriculum needs to change dramatically and fast to change the construction industry. The new generation need to be able to design net zero buildings within five years."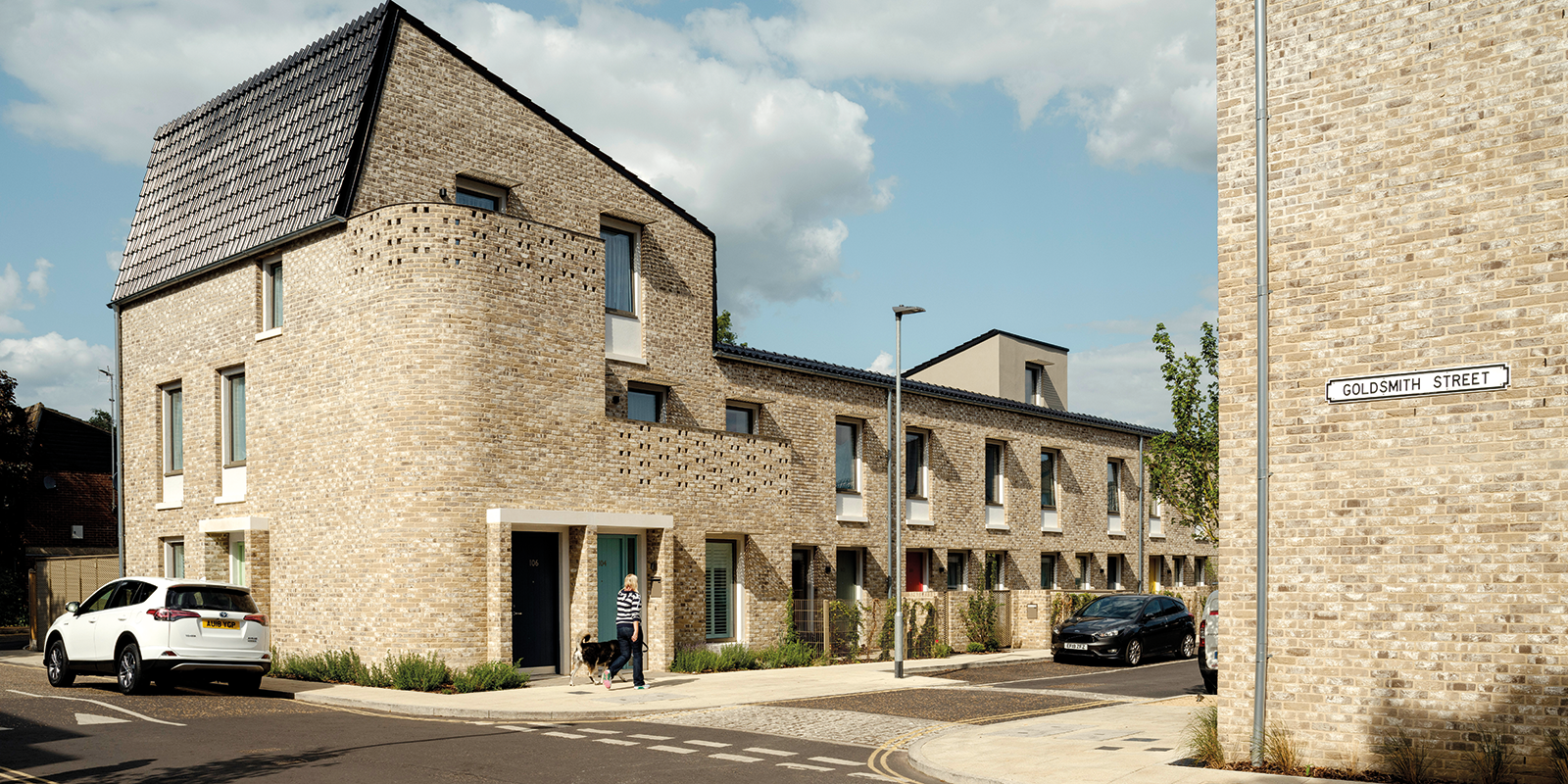 Further reading