Code compliancy – a clearer future for construction product information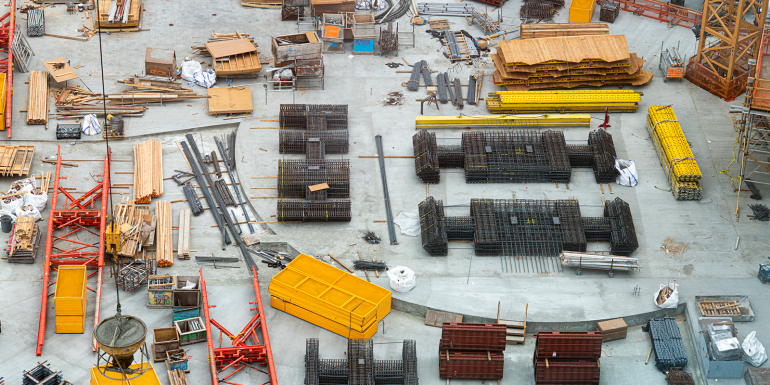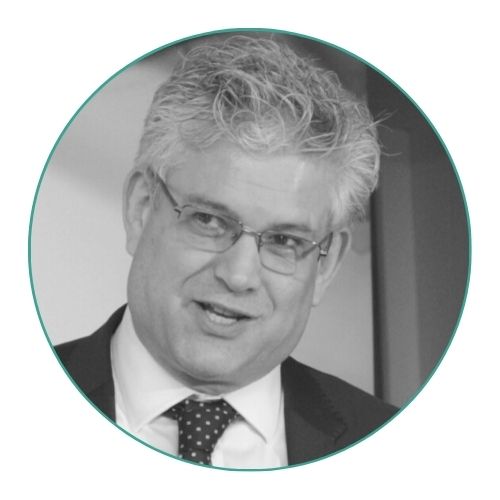 The Construction Products Association's Marketing Integrity Group Chair, Adam Turk, explains how the new Code for Construction Product Information will help to make things clearer for building engineers.
One of the key recommendations of Dame Judith Hackitt's report into the Grenfell Tower disaster was that products used in construction need to be marketed and described with far greater clarity. To achieve this, the Construction Products Association's Marketing Integrity Group (MIG) has spent three years creating the Code for Construction Product Information (CCPI), a code that compels manufacturers to clearly and accurately explain the qualities and properties of their products.
"The Code for Construction Project Information is a new and – for the time being – voluntary code aimed at construction product manufacturers to ensure that the information they produce about their products can be trusted by the people who use them," says Adam Turk, MIG Chair and the presenter of a recent CABE webinar on CCPI.
"When you look at what happened at Grenfell and when you read Dame Judith Hackitt's report, you come to the conclusion that if everybody who worked in the refurbishment of Grenfell Tower had known everything that they should have known about the products they were using, they wouldn't have used those products."
The Code is one element among a number of developments that is driving change in the construction industry.
 
"What we're talking about with the Code is purely the information that manufacturers give about their products, whether it is in print, online, digital, in training notes – however they give the information about their products, we are trying to control that and trying to make sure that that information can be trusted," Adam says.
Gaining support
The Code will apply to anyone who puts products on the market in their own name, including firms that import products and rebadge them with their own branding. 
"There are five acid tests to the Code. We say the information has to be clear, accurate, up to date, accessible and unambiguous," explains Adam.
"At the moment, what we're trying to do is create some push and pull. On one hand, we're doing a lot of work with product manufacturers encouraging them to sign up to the Code, and most of the big brands are already on board. But at the same time we are also working with what we call a supporters category, which we'll launch officially in November. That is aimed at the likes of big house builders and big main contractors, who we are hoping – and a number have already pledged to do so – that they will become a supporter of the Code and therefore they will ensure that their supply chain will become Code compliant. 
"We hope they'll tell their supply chain, if they don't comply with the Code, they will no longer source products from them and they will favour products that are Code compliant over those that aren't. The most powerful of those supporters of course is government, and we are hopeful that government will at the correct time mandate that public works will have to use Code-compliant manufacturers' products, and then for me it is as good as a legislated Code."
 
Long-term commitment
At the moment, the Code has just launched, so manufacturers can register their interest online. Then there is a process that Construction Product Information Ltd – the not-for-profit organisation that administrates the Code – will take them through, which initially starts with a cultural assessment of the business and goes on to cover documentation around product information. The process takes several months to become Code verified.
"I'm also chief executive of a company called Siderise. Everything Siderise has ever done has always been entirely by the book – the strapline for the company is 'Integrity in all we do'. But even for us, it has taken six months of work to comply with all aspects of the Code," says Adam. 
"That is because the Code raises the bar in a number of areas. That's good, because it's getting the house in order for the industry – it's getting everybody up to a level playing field, not down to a level playing field. During the consultation, nobody said they were already ready for the Code – they all had work to do, so I see that as being a good indicator."
The initial verification for businesses lasts for two years, followed by a reassessment process. There will also be an ongoing checking scenario where, if certain things happen – such as the launch of a new website or a new product – companies have to re-apply for that particular piece. There will also be regular checks on information produced by the organisation and some spot checks as well. 
"The website – cpicode.org.uk – is open now. Ten companies are currently going through the initial early adopter scenario and that's allowing the organisation to look through its systems and make sure they all work. The intention is to start getting other companies code verified in Q4 this year, so we're hoping to exit the year with some code-verified companies.
"So we're not that far away. The Code is the result of three years of work, two consultations, goodness knows how many meetings and debates and focus groups, but we've got there."
The Code for CABE
In terms of impact on CABE members, the Code is potentially more relevant to building engineers than anyone else.
 
"Building engineers need to know what a product's performance is going to be in terms of all sorts of data sets, numbers and physics, so they need to know the information they've got is absolutely spot on – they can't afford for that information to be woolly or not right. So I believe it will make a big difference for them," he adds.
"I'd ask CABE members to encourage the people that they work with to become Code-compliant. Ask them if they are currently planning to and if they haven't, will they be doing so. Let it be known that in time, when the industry matures through this process – we anticipate 18 months because there is a lot of work for manufacturers to do – if you're faced with the option of using a manufacturer who is Code compliant and one who isn't, you'll be going with the Code-compliant manufacturer. 
"We want to get to the point in construction where, if people are given the choice of a manufacturer who has been through the process to strict verification and whose data can be trusted, and another who hasn't been through that process, it's a simple choice to make."
Adam's recent CPD webinar was just one in an extensive range of exclusive content CABE has produced for its members. To see more, click here.
Image credit | iStock