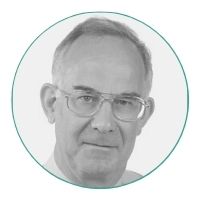 Dr Brian Cox CEng FIMechE explains two of the most important measures – the introduction of Accountable Person status and Safety Case Reports – that will come into force when the Building Safety Bill becomes law in 2022.
Dr Brian Cox CEng FIMechE – who currently represents the Institution of Mechanical Engineers Construction and Building Services Division on the Professional Engineering Competency Working Group following up the Hackitt Report's recommendations on the safety of high-rise residential buildings – believes that the changes the residential construction industry will face when the Building Safety Bill becomes law next year are "quite dramatic".
Specifically, the bill features the introduction of two significant new requirements that seek to improve building safety procedures. The first is the mandatory appointment of a designated 'Accountable Person'. 
"The Accountable Person is the owner's representative – although, when I say owner, these buildings are very complicated because there may be all kinds of funds involved in owning them," Brian says.
"But with this measure as laid out in the Building Safety Bill, somebody will have to be appointed who will be the Accountable Person, and that person will have to apply to a new Building Safety Regulator for a Building Assessment Certificate to get permission to operate the building". 
"So, when all this is in force, a high-rise block of flats will have to have a certificate to say it's OK for people to go and live there."
Seeking permission
One of the things that the Accountable Person will have to do, to show that they have a safe building, is to submit a 'Safety Case Report'.
"The Safety Case process has been around for a long time, actually, and was introduced in different industries usually as a result of major accidents: events like Piper Alpha, and various nuclear and chemical incidents," Brian says.
"That means it's a process that has developed over many years and it's what the Health and Safety Executive calls a 'permissioning scheme', which means that somebody has to apply and demonstrate that they have taken 'all reasonable steps' to make the building safe. Then they can get permission to run the building.
"A residential building is a relatively simple system really, so technically it's not as difficult to produce a Safety Case Report for a high-rise residential block compared with engineering systems in other industrial sectors. But what it does mean is that the representative of the owner must persuade the regulator that the building is safe. That makes the responsibility for the safety of a building clear, where it was not previously, so it is a major change and there will be quite significant penalties for those who are found to be breaking the rules."
Roll out
Initially, the appointment of Accountable Persons and Safety Case Report requirement will be deliberately limited to tall residential buildings. 
"The Government Safety committee looking at the Building Safety Bill has said that it will start by focusing on residential buildings with seven or more floors, and then afterwards it will move the process on to other higher risk buildings, such as care homes. The objective is to get the new safety process working first on a specific range of buildings – Grenfell Tower-type buildings – and once that's operating, they'll move it out to other residential construction projects," Brian says.
"The requirement for Accountable Persons will come into force in spring 2023, as far as we can see. The Building Safety Bill is going through Parliament at the moment, and they expect Royal Assent in spring of next year [2022]. But there are a number of other steps that have to come into action first, so the Accountable Person requirement will probably come in about a year later. It's going to be a massive change."
To hear Brian explain more about the Building Safety Bill – including his suggestions for actions that will lead to the preparation of Safety Case Reports in a suitable form for submission to the regulator – watch his recent 'Safety Case Preparation for High Risk Buildings' webinar for CABE below.
 
Image credit | iStock