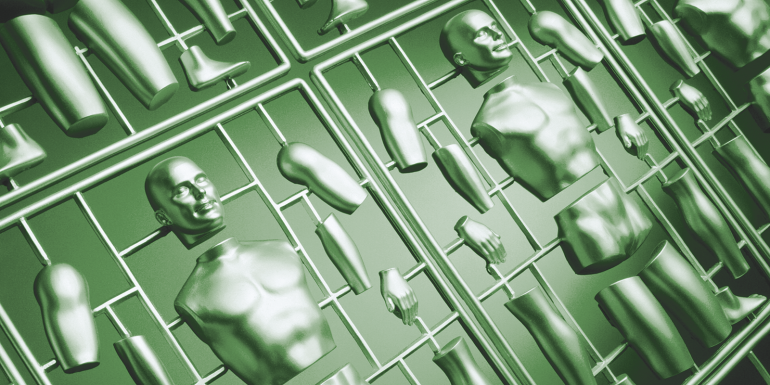 Building safety managers – what exactly can we expect from the new professional role, asks Elaine Knutt in part two of the feature.
Giving residents a voice on safety issues has been a key principle of the new legislation. While other organisations may be responsible for day-to-day communications – the e-newsletters, posters and letter drops – the building safety manager (BSM) will be responsible for ensuring that the right information gets into residents' hands at the right time. "Good practice would be for others to maintain the ongoing relationship, but the BSM would be responsible if it doesn't happen appropriately," explains Sofie Hooper, Head of Policy at the Institute of Workplace and Facilities Management.
Equally, residents will take on their own statutory responsibilities, including a duty to co-operate with the BSM and not to undertake works or act in a way that impinges on the safety of others, such as refusing access to a property for safety checks. "Where the greatest risk lies is often where you can't get to – therefore, you can't mitigate it. But access is a sensitive issue that needs to be managed carefully. So that's why it is so important for the BSM to be skilled to deal with issues if they escalate," says Hooper.  
When a resident needs to be reminded about their new duties under the Act, it will be the BSM's signature on the enforcement letter. While enforcement and sanctions are only likely in a tiny minority of cases, embodying the dual combination of advocate and enforcer could be a difficult balancing act for BSMs.
Hooper suggests that they may need to sharpen their skills in balancing different interests in sensitive situations. "Competence in terms of clear, honest and accurate communication and relationship-building will be an important aspect of the job. Anyone in a people-facing role in the built environment needs to be able to bring people with them."
Juggling act
Debbie Larner, Head of Practice at the Chartered Institute of Housing, and also a member of Working Group 8, feels that the notion of a "named individual" conjures up a multi-skilled, many-hatted individual juggling weighty tasks. The reality, she argues, will see more focus on a BSM's management skills than their individual competences, whether that's in fire safety or resident engagement.
"Building safety managers have three key purposes: managing building safety in accordance with the safety case that they put forward; to facilitate the discharge of statutory duties under the bill; and to support and enable residents. They can either do all of that themselves, or they can make sure other people do that for them," she says. Capabilities could be bought in from external providers or found within a wider team of building safety officers, headed by the "named individual" BSM, she notes. The latter's presence in the legislative framework, she adds, is to provide residents with a safeguard that accountability will not become lost in opaque corporate structures.
The breadth of the role has led to fears that BSMs – who could face a damages claim if, for example, a fire risk assessment that is judged to be inadequate was followed by a fire – would struggle to find affordable professional indemnity insurance. However, Larner says that insurers understand the composite nature of the role, and no current BSMs have faced difficulties in securing insurance cover. "Once the competency and third-party accreditation come in, that will provide reassurance around any kind of insurance issue."
In addition, she stresses that the person bearing ultimate responsibility and facing potential jail terms is the accountable person in a higher-risk residential building (HRRB). "If things go wrong, the BSM might get sacked, but the person who will be criminally liable will be the accountable person."
Working Group 8's story isn't over. In January 2021, its member organisations committed to founding a new organisation, the Building Safety Alliance. This will fill a dual purpose: firstly, it will assess the competence of potential, individual BSMs against the criteria set out in the publicly available specification (PAS) and certify those individuals who meet them as competent for the role of a BSM. Secondly, it will run a register of certified BSMs – a source that the regulator, accountable persons and, importantly, residents and other stakeholders within HRRB-owning organisations can consult.
At the moment, however, both the legislation and the accompanying British Standards Institution (BSI) PAS are caught up in the machinery of government. The timeline goes something like this: the Ministry of Housing, Communities & Local Government (MHCLG) must respond to the recent (November 2020) Housing Select Committee report, including its views of aspects of the financing of repair works under the Act; a second draft that incorporates the report and response is published; the Act goes to the first and second reading and the committee stage in parliament and is finally enacted.
Meanwhile, the BSI PAS working groups will progress their work, but, because the final roles and responsibilities need to reflect the statutory requirements, they will not be able to publish until the bill has been redrafted and amended – this could mean publication in late 2021 or spring 2022. "It has been four years, and what do we have to show for it?" asks Hooper rhetorically. "But [the length of time taken] shows how complex all this is – finding the best way forward into legislation is not an easy task."
BSM recruitment
Without waiting for the text of the PAS or the constitution of the Building Safety Alliance, social housing providers are recruiting their first BSMs. "People are recruiting for the right behaviours and will supply the competence and the technical detail later on," Larner summarises, citing one social housing provider that recruited five BSMs after prioritising emotional intelligence, and another that recruited a trio with technical, engagement and enforcement backgrounds respectively. "As the role is shaped, they'll upskill each other. Rather than waiting for a competency framework, or direction, they're doing it now – which is entirely right – in a way that works with their buildings and their residents. Once more guidance comes out, [along with] a competency framework, they will retrofit that role into the competencies required and any accreditation model. It's about having people hitting the ground running, rather than waiting to suddenly recruit. They will probably have had three or four years of running the BSM model before the legislation comes in."
The industry seems increasingly receptive to what the new regulatory regime is trying to achieve, and individuals are starting to view BSM roles as a career path. Hooper agrees: "I think we will have sufficient people to take on the role, and hesitancy is being overcome. People are interested in seeing an uplift in professionalism across the built environment and the industry is changing, so I'm optimistic."  
---
Read the first part of this article in our March issue here
Image credit | Getty