Changes in high-rise buildings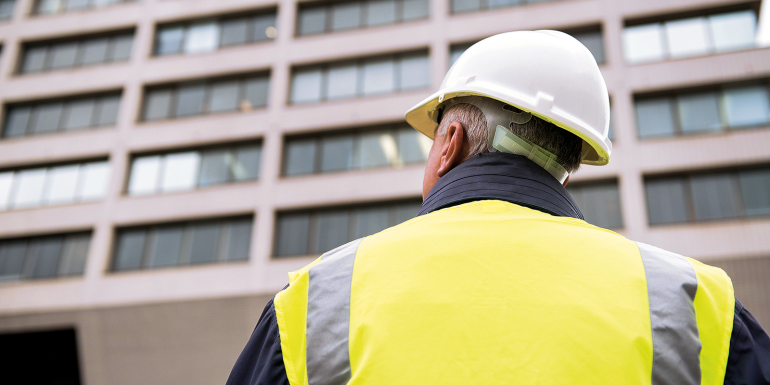 The Grenfell disaster and Hackitt Review have tightened the regulatory system around high-rise buildings. Dorian Lawrence, Managing Director at FR Consultants, assesses what's changed
The past five years have seen a tumultuous shift in the UK fire safety regulation landscape. Following the catastrophic Grenfell Tower fire, the government announced an independent review of the fire and building regulatory framework. This highlighted a clear lack of enforcement of arguably minimal mandatory requirements and of repercussions for those responsible for buildings that didn't comply with them.
Since the mid 1980s, the UK Building Regulations have followed a performance-based system. This means that, instead of prescribing protocols or prohibiting materials, the regulations broadly outlined outcomes that buildings should meet; it was theoretically up to the industry to decide how to meet them.
Now the commitment to overhaul the building safety regulations is starting to take shape. The Fire Safety Act 2021, which took effect on 16 May 2022, made crucial amendments to the Regulatory Reform (Fire Safety) Order 2005. Most importantly, it ensures fire risk assessments and strategies cover a building's structure, external walls and common parts. The act clarifies that a Responsible Person must be assigned to ensure that all components are safe and at low risk from fire. This should enable more effective enforcement against non-compliance.
More recently, the Building Safety Act 2022 reforms the way residential buildings are built and maintained, and provides new protections around liability for remediation costs for cladding and other areas. It aims to minimise the risks of fire spread and structural failure through greater planning scrutiny, increased regulation of professional competence, and the establishment of new statutory roles during the design and construction of higher-risk buildings.
Building Safety Act
The new Building Safety Act is a key moment, but only some of its primary legislation has been implemented; much of the secondary regulation is undefined and expected to take effect by late 2023.
While the Fire Safety Act does not introduce anything remarkably new, it highlights the fundamentally important area of competence. Both acts require that higher-risk buildings have clearly appointed Responsible Persons who will in turn appoint competent duty-holders to oversee crucial aspects of fire safety, life-critical safety risks and structural risks.
In July 2022, the British Standards Institution (BSI) published three new standards that set out the competence requirements for building safety management to support industry reform in line with the Building Safety Act.
PAS 8671 covers principal designers, while PAS 8672 covers principal contractors. Both specify the competence requirements for the skills, knowledge, experience and behaviour of those undertaking these roles with higher-risk buildings. Meanwhile, PAS 8673 specifies competence requirements for managing safety in residential buildings and, most importantly, covers their commitments regarding structures and systems.
These new standards aim to minimise safety risks and improve protection for building users and occupants. Scott Steedman, BSI's Director General of Standards, says they will "provide an agreed, common approach for industry to embed building safety competence for design, construction and building management at a senior level".
The big question is:, how do we define competence? Simply recommending competence is not enough – we want and need it to be properly defined, agreed and mandated in law. Matters are becoming clearer; the BSI's new standards are helping, and the first outlines of competence requirements for the building control profession are now emerging.
Industry-led committees, such as the Competence Steering Group, continue to work to develop more detailed standards in different sectors, and the Building Safety Regulator is working to set up its statutory Industry Competence Committee. But more detail is needed, including on competence enforcement.
Nevertheless, we can be sure that it has never been more important for duty-holders to access skilled and competent professionals to identify, evidence, remediate and manage a building's risks.
For more details on PAS 8671, PAS 8672 and PAS 8673, visit bit.ly/BSIcompetence
Image credit | Alamy