Five steps to maintain healthy supply chains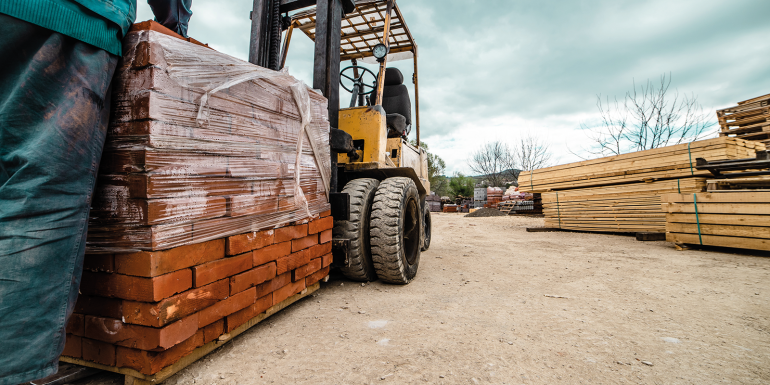 Alex Minett, Head of Products and Services at CHAS, shares five steps companies can take to maintain healthy supply chains
Supply chains are experiencing challenging times. Not only are there labour and equipment shortages, but global bottlenecks have significantly disrupted flow. All this is compounded by ever-evolving legislation and an increasing shift in the way supply chains are scrutinised. However, there are a number of ways that businesses can increase their supply chain resilience and safeguard their reputation:
1 Be attuned to modern slavery
Modern slavery exists in many forms and can be difficult to identify. The International Labour Organization estimated in 2017 that 40.3 million men, women and children were victims of modern slavery worldwide. A unified approach is central to tackling this global problem, and it's crucial to perform due diligence when preparing to bring new suppliers onboard. Embrace technology and use it to check worker identification and employment credentials. Don't shy away from asking to see risk assessments as well as policies and procedures on exploitation, as this ensures compliance with the Modern Slavery Act 2015. Transparency is key to mitigating the risk of slavery within your supply chain.
2 Demonstrate social value through your supply chain
Social value is all about the impact your business has on the health and wellbeing of the local community. Look for opportunities to work with local suppliers where appropriate. Not only does this support local jobs, it also reduces the need for long-haul logistics – resulting in a positive environmental impact. Another option is to work with suppliers whose social value interests align with yours. For example, if you have a policy on waste recycling, identify suppliers with similar policies. Opportunities to embed social value can be found at all stages of the procurement process, but outlining expectations at the start enables prospective suppliers to review and amend their policies and procedures to successfully align with yours.
3 Extend fairness, inclusion and respect
If your organisation is committed to diversity and inclusion, this should extend to your supply chain. Look for evidence of a supplier who is actively promoting equality in employing under-represented workers. Reach out to minority-owned and diverse businesses to promote supplier diversity. To help companies demonstrate their commitment to inclusivity, CHAS has partnered with the Supply Chain Sustainability School to collaborate on upskilling those working or aspiring to work within the built environment sector. The partnership has developed the Fairness, Inclusion & Respect Growth Assessment to offer an accredited evidence-based assessment that offers third-party assurance that fairness, inclusion and respect are being embedded effectively.
4 Check your materials suppliers
Those supplying materials must confirm they are compliant with a growing list of legislation and guidelines, including covering health and safety, quality assurance, environmental protection and ethical practices. Ask whether your supplier can evidence their commitment to operating credibly, safely and ethically.
5 Look for accreditation
If you are looking to improve efficiency and reduce risk in your supply chain, a risk management accreditation provider could be the answer. Contractor membership packages cover all areas of risk management, from health and safety compliance to modern slavery and the environment.
Non-compliant supply chains can significantly affect a business. However, healthy and responsible supply chains can do so much more than mitigate the risks. An organisation that involves its supply chain in driving progress will have an enhanced reputation and future business security, as well as a wider positive impact on industry and society.
For more information, visit chas.co.uk
Image credit | Shutterstock